Best Books About Self Confidence [Top 10] [2023 Update]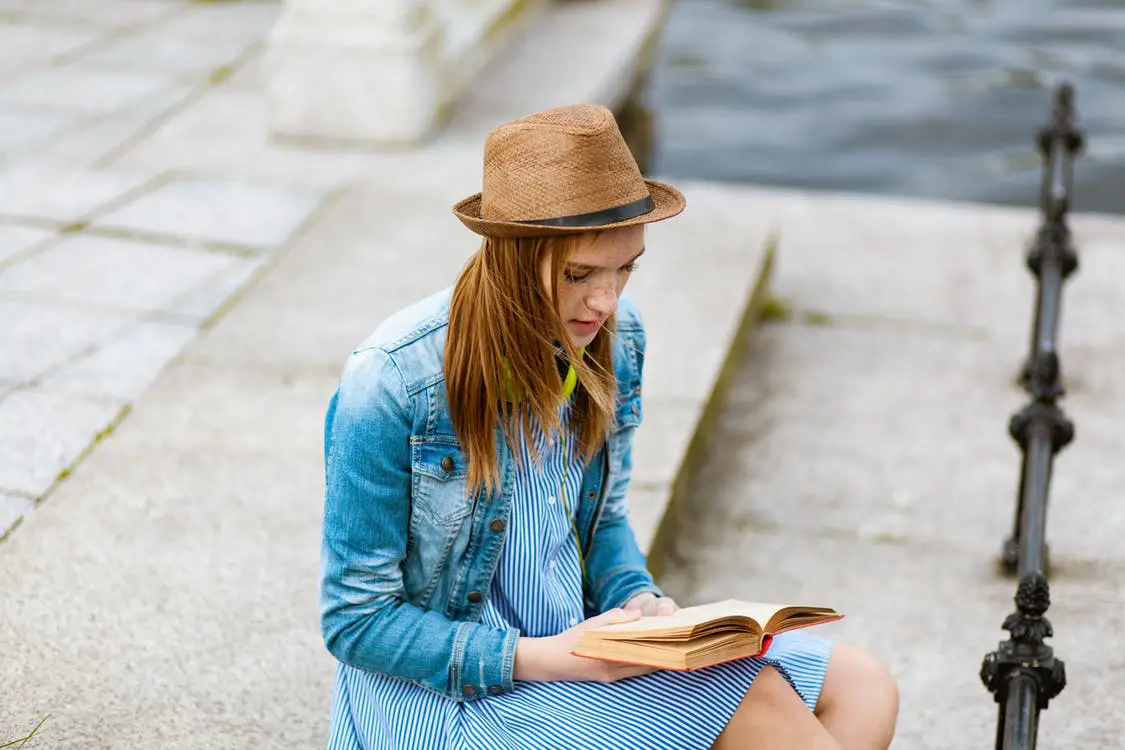 Do you want to gain more confidence? Are you looking for good books that can teach you that? Here is a top 10 list of the best self-confidence books. There is also an item for children. Read along…
The top 10 best books about confidence
Criteria for compiling these recommended books
Our editors have carefully read as many as possible books about this subject. Then, they used the following criteria for choosing the best picks:
⠀
The literary quality of the books.
The amount of books sold worldwide.
The professional reviews in newspapers.
The expertise and experience from the author.
The quality of the examples, knowledge and practicality
The actuality and whether the information is useful or too old.
Our editor's opinions: they have read and judged the books extensively.
Full disclosure: as Amazon Associates we earn from qualifying purchases.
1.Unstoppable Self Confidence: How to create the indestructible, natural confidence of the 1% who achieve their goals, create success on demand and live life on their terms
99% of people go through almost their whole lives never really feeling good about who they are. They live a life that is a tiny fraction of what it could be. The good news is that they already have everything needed to be confident. In our opinion this book shows you how to achieve this.
2.You Are a Badass: How to Stop Doubting Your Greatness and Start Living an Awesome Life 
This entertaining how-to guide helps you to identify and change the self-sabotaging beliefs and behaviors that stop you from getting what you want. Bestselling author and world-traveling success coach Jen Sincero presents you with hilariously inspiring stories, easy exercises, and sage advice. We think that this book helps you to create a life you totally love.
3.The Self Confidence Workbook: A Guide to Overcoming Self-Doubt and Improving Self-Esteem
According to us, this book offers practical, accessible strategies to help you bring out your best self. It is about facing your fears and practicing acceptance and self-compassion. In The Self-Confidence Workbook you learn how to guide yourself through self-confidence land mines in everyday life and it has a goal-oriented approach.
4.Believe IT: How to Go from Underestimated to Unstoppable
In our opinion, Jamie Kern Lima, founder of IT Cosmetics, takes you on a journey through deeply personal stories of heartbreak and resilience in Believe IT.  She shares the wild but true story of how a once struggling waitress turned her against-the-grain idea into an international bestselling sensation.
5.Confident Ninja: A Children's Book About Developing Self Confidence and Self Esteem (Ninja Life Hacks)
In this Ninja Life Hacks book, we think that kids 3-11 find out about overcoming low self-esteem and poor self-confidence. Confidence Ninja learns that failing is part of the process. The comedic book is perfect for boys, girls, early readers, primary school students, and toddlers. It is also an excellent resource for counselors, parents, and teachers.
6.A Little SPOT of Confidence: A Story About Believing In Yourself
Confident children are better equipped to deal with peer pressure, challenges and negative emotions. This book uses an orange spot to help children visualize their confidence spot growing or shrinking. According to us, A little SPOT of Confidence offers creative strategies to children to set goals and to have a positive outlook.
7.The Confidence Gap: A Guide to Overcoming Fear and Self-Doubt
Whether it concerns public speaking or asking someone for a date; many of us miss out on opportunities because we lack self-confidence. In our opinion this guide offers you a surprising solution to low self-confidence and insecurity. Rather than trying to "get over" fears, the secret is to form a new relationship with them.
8.Bulletproof Confidence: The Art of Not Caring What People Think and Living Fearlessly
In our opinion Bulletproof Confidence will take you on a deep dive into the depth of self-perception and the psychology of confidence. Everything from psychology, biology, and cognitive behavioral therapy is referenced. This book gives you the tools to feel more invincible. The internationally bestselling author Patrick King is also a social skills coach.
9.The Gifts of Imperfection: Let Go of Who You Think You're Supposed to Be and Embrace Who You Are
Rather than just the average self-help book, we think that this guide is motivational and inspiring to wholehearted living. Through The Gifts of Imperfection, we find courage to overcome paralyzing fear and self-consciousness, strengthening our connection to the world. Author Brené Brown is helping us to believe we are worthy of self-discovery, personal growth and boundless love.
10.Rising Strong: How the Ability to Reset Transforms the Way We Live, Love, Parent, and Lead
This book is our pick, because the subject is the rise from falling. The author, social scientist Brené Brown, has listened as a range of people shared their stories of being brave, falling, and getting back up. She asked herself what these people have in common? The answer was that they recognize the power of emotion.
Boost your self-confidence with a good mindfulness book
The word 'boost' was chosen here for a reason. With mindfulness it seems like you are doing 'nothing', but in the meantime you get a kind of invisible injection of self-confidence. Find a mindfulness book here.
Also read these 49 self-confidence tips
I've also listed 49+ ready-made tips for you to gain more self-confidence. Click here to go directly to the blog article with 49+ tips for more confidence.
To your success!