Best Books About Investing [2023 Update] [Top 10]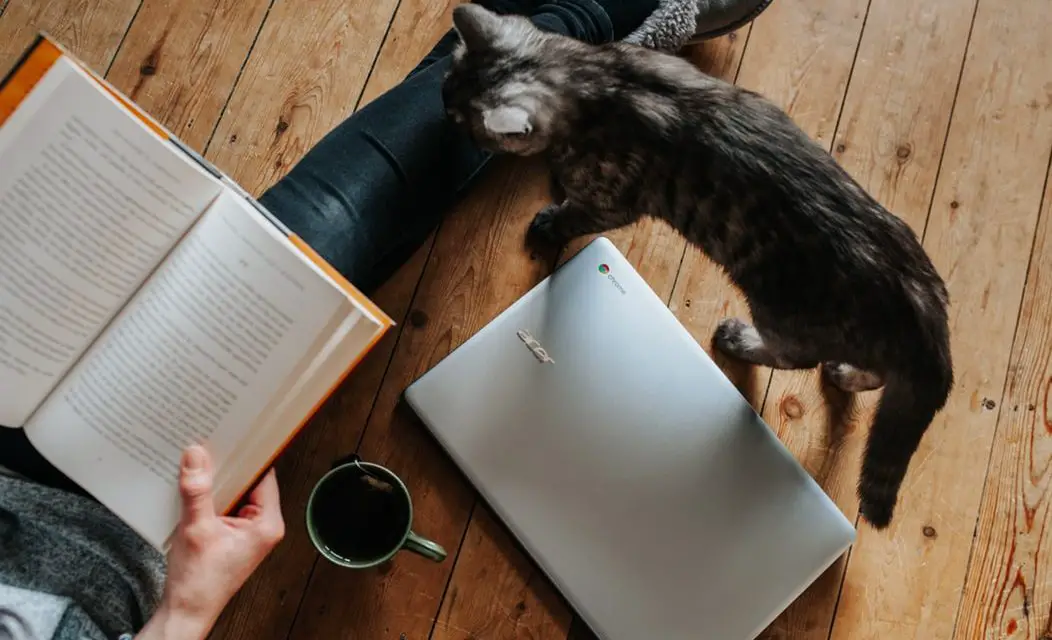 Do you want to read the best books on investing , including books on investing in stocks or investing in real estate? The thinking behind investing is very interesting because you make the money work for you. Here you will find a list of twelve excellent books…
The top 10 best books about investing
Criteria for compiling these recommended books
Our editors have carefully read as many as possible books about this subject. Then, they used the following criteria for choosing the best picks:
⠀
The literary quality of the books.
The amount of books sold worldwide.
The professional reviews in newspapers.
The expertise and experience from the author.
The quality of the examples, knowledge and practicality
The actuality and whether the information is useful or too old.
Our editor's opinions: they have read and judged the books extensively.
Full disclosure: as Amazon Associates we earn from qualifying purchases.
1.The Intelligent Investor: The Definitive Book on Value Investing. A Book of Practical Counsel (Revised Edition)
What sets this book by Benjamin Graham apart from the rest, according to us, is its focus on long-term strategies instead of quick wins. With the update by financial journalist Jason Zweig, The Intelligent Investor is now ready for today's market. Any serious investor should read this stock market bible.
2.A Beginner's Guide to the Stock Market: Everything You Need to Start Making Money Today 
If there is something holding you back to start trading, then we suggest you read A Beginner's Guide to the Stock Market by Matthew R. Kratter. It prevents you from gambling and making beginner's mistakes, and that makes this book worth reading.
3.The Psychology of Money: Timeless Lessons on Wealth, Greed, and Happiness
We think this book by Morgan Housel is fascinating, because it shows you that there are different ways of thinking about money. Some of those ways are quite strange, and reading The Psychology of Money with its 19 short stories, will teach you more than you think you knew about money in the first place, but also life in general.
4.The Little Book of Common Sense Investing: The Only Way to Guarantee Your Fair Share of Stock Market Returns (Little Books, Big Profits)
This book is also about investing in the long term, and expert John C. Bogle tells you all the ins and outs from his experience with low-cost index funds. According to us The Little Book of Common Sense Investing should definitely be on your desk or e-reader, because it will help you invest in a financially healthy future.
5.Rich Dad Poor Dad: What the Rich Teach Their Kids About Money That the Poor and Middle Class Do Not! 
Who would have thought that a book that was written 20 years ago could be so relevant today? Rich Dad, Poor Dad by Robert T. Kiyosaki is all about learning from his "two dads", and how their very different approaches to money and investing taught him everything he needed to know about wealth, so he was able to share this information with his kids. In our opinion every parent should read this book to prepare children for adult life.
6.Stock Investing for Dummies
Paul Mladjenovic shares the basics of what you need to know if you want to start investing in the stock market. It is not all about facts and strategies, but also about your mind and the emotions that play a role once you have started your investment adventure. This book is in our top 10, because the "books for Dummies" series has proven its effectiveness for any type of reader.
7.Day Trading QuickStart Guide: The Simplified Beginner's Guide to Winning Trade Plans, Conquering the Markets, and Becoming a Successful Day Trader (QuickStart Guides™ – Finance)
If you have never heard of Day Trading, then we think reading this book by Troy Noonan is a good start to understanding the principles. This guide will help you work towards financial freedom by teaching you the skills and tools you need.
8.Investing QuickStart Guide: The Simplified Beginner's Guide to Successfully Navigating the Stock Market, Growing Your Wealth & Creating a Secure Financial Future (QuickStart Guides™ – Finance)
From the same series of the QuickStart Guides, but with a different title, comes the Investing QuickStart Guide by Ted D. Snow. With over 30 years of experience in investing, he tells you what you need to know to invest in the stock market. If you are keen to learn how you can reach your financial freedom, then we can highly recommend reading this book.
9.The Most Important Lessons in Economics and Finance: A Comprehensive Collection of Time-Tested Principles of Wealth Management
Anthony M. Criniti IV used to be a financial consultant, but he is now teaching finance to university students. He discusses financial subjects in such a way, that everyone can understand the difficult terms and principles. We value this book, because of its objectiveness on wealth, finance and economics.
10.Investing 101: From Stocks and Bonds to ETFs and IPOs, an Essential Primer on Building a Profitable Portfolio (Adams 101)
Are you tired of reading boring literature on investing? Then we can advise reading Investing 101 by Michele Cagan. She succeeds at teaching you in a hands-on way how to add to your savings account and start building a portfolio. This book is not only very informative; it is also written in such a way that you will be entertained while reading it. It will be hard to close the book again once you have opened it.
Do I believe in investing myself? Yes, but especially in real estate
For the sake of convenience, I assume that you already know the basic idea behind investing, perhaps because you have read the well-known book 'Rich dad, poor dad' by Kiyosaki or because you have received this line of thought from your family and / or friends.
For me it was a combination of these things, but I am especially pleased that Kiyosaki has made it clear in his book that real estate is the most stable option. I personally think investing in shares is a form of gambling – but for many it has worked and, moreover, not everyone has a few hundred thousand ready to buy real estate. Then investing in shares may again be an appropriate choice.
Bonus tips: extra recommendations for b

est books on investing
Which investment books do you really need to read to have a complete picture of all the possibilities with investing? Below, let's look at the list of the best books on investing and investing …
1 – The intelligent investor
American Benjamin Graham's classic about the smartest investment strategy.
2 – Best Book on Investing for Beginners: Investing for Dummies
We find the Dummies series annoying and boringly written. Yet we hear around us that people actually loved it. We must also admit: this book goes beyond the basics.
These were the best investment books at the moment
While investing in stocks is not my most favorite way to make money, I generally recommend investing, and the above books will teach you all aspects of investing – whether it's investing in stocks or real estate. Everything was covered in this list.
To your success!