Best Self-love Books [Top 10] [Update 2021]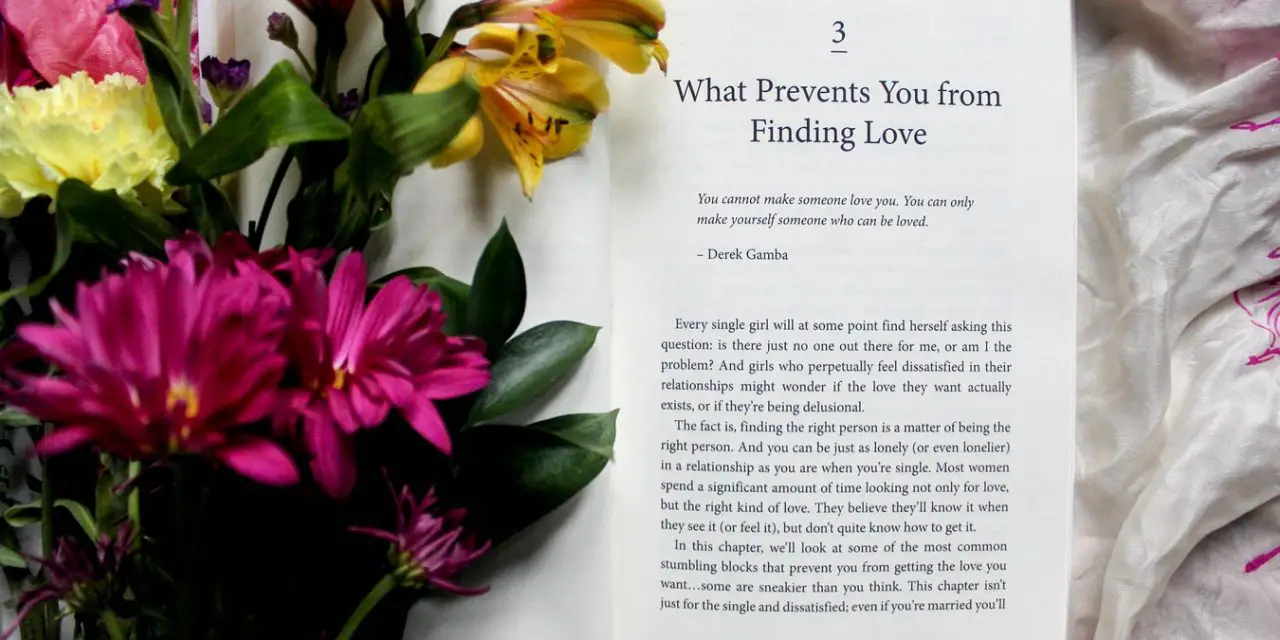 What are the best self-love books? In this article you will find the top 10 books about… loving yourself ! How can you learn self-love? Read on and find the best self love books …
1 – I love me – The healing power of self-compassion
This is not just any book: it is the story of a girl who faced major setbacks but did not give up. Thanks to the power of self-love, it became effortless for her to perform – and still achieve great success.
2 – You are a

badass
With the subtitle: Stop doubting yourself and start a fantastic new life. The nice thing about this book is that the author is American, while she has done everything to make this book as non-American as possible. It seems like you are reading a sober Dutch book. Good, especially because it is, among other things, about something 'woolly' like self-love.
3 – Good morning!

What will make your day special?
Why is this book so high on this self-love list? Because the book dares to present confronting questions so that you can determine how much or little you choose for yourself. Because we know: after you have chosen for yourself, you can only help others. Recommended!
4 – Use Your Inner Strength – Louise Hay
You may know Louise Hay. She invented a completely new genre of books around self-love. In fact, she is the original author of the well-known affirmation exercises, including the exercise where you say "I love you" in the mirror.
This book is the sequel to her famous book 'You can heal your life'. In that book it was also about other things, such as nutrition, but in this sequel Louise Hay specifically focuses on self-love.
5 – I Love Me – David Hamilton
If you've seen those documentaries from that Hayhouse club, such as Heal and What the bleep do we know, then you know that one Scottish gentleman too. It is not without reason that he is one of the main speakers in these documentaries. Be sure to check out his self-love book.
6 – The way to self-compassion
David Dewulf is a well-known mindfulness author who has been instrumental in scientific research into self-compassion.
7 – Speak with love, listen with compassion, Thich Nhat Hanh
Books about compassion should definitely not be missing from this list. So you've seen a few self-compassion books in this list – and Thich Nhat Hanh definitely belongs there. You achieve self-love through compassion, acceptance and meditation. Be inspired by Thich Nhat Hanh.
8 – The courage of imperfection
In this book, imperfection is equated with vulnerability by Brene Brown. And that vulnerability is the key to self-love. In a nutshell, don't hold back yourself – not even your love.
9 – The power of self-love
With the subtitle: Loving yourself (again) with the Selfin Way in 11 steps. Think of this as a self-love workbook.
10 – Self Love Talk
With the subtitle: For a loving lifestyle. Typically Dutch, nice and down to earth, but above all very good.
Bonus-tip: Unf*ck yourself
We conclude this recommended list with a real American book about self-love. This book is pure power. No psychologization but just a kick in the butt. Subtitle: Get Out of Your Head and Into Your Life.
On your luck!