Best Self-love Books [Top 10] [Update 2021]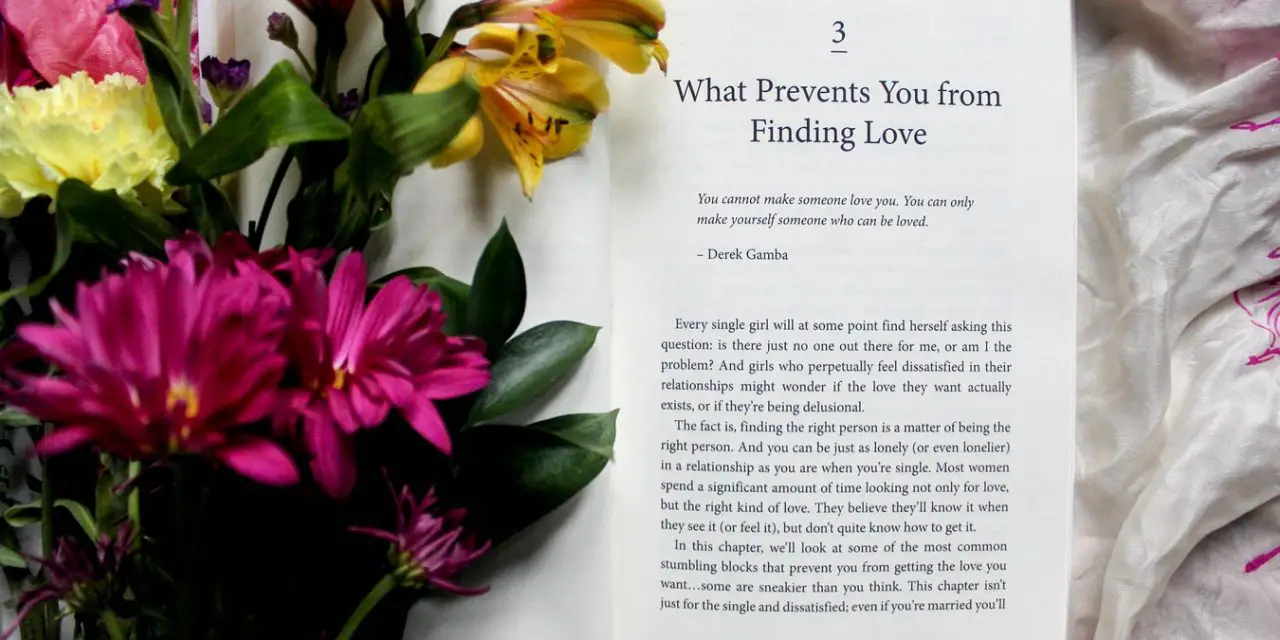 What are the best self-love books? In this article you will find the top 10 books about… loving yourself ! How can you learn self-love? Read on and find the best self love books …
The top 10 best books about self-love
Criteria for compiling these recommended books
Our editors have carefully read as many as possible books about this subject. Then, they used the following criteria for choosing the best picks:
⠀
The literary quality of the books.
The amount of books sold worldwide.
The professional reviews in newspapers.
The expertise and experience from the author.
The quality of the examples, knowledge and practicality
The actuality and whether the information is useful or too old.
Our editor's opinions: they have read and judged the books extensively.
Full disclosure: as Amazon Associates we earn from qualifying purchases.
1.After the Rain: Gentle Reminders for Healing, Courage, and Self-Love
This book is smart, delicate, and narrative. It's all beautiful from the surface, the phrases, the meetings. If you are looking for a gentle read that will guide you on a search through your own self, this is the book for you.
2.Forgiving What You Can't Forget: Discover How to Move On, Make Peace with Painful Memories, and Create a Life That's Beautiful Again
Unfortunately, pain is a part of life and, with that, comes the tough process of moving on. However, in these tough times, it can be near impossible to be your own guide, which is exactly where this beautiful book comes in. Real and powerful from start to finish.
3.Good Vibes, Good Life: A Real-World Guide to Achieving a Greater Life
We all need some positivity in our lives. While many self-love books focus just as much on the dark as the light, this unique guide is all about bringing those good vibes to the surface for you to enjoy. Such an uplifting read!
4.Self-Love Workbook for Women: Release Self-Doubt, Build Self-Compassion, and Embrace Who You Are
Our pick for any women out there suffering from some personal self-doubt. Whether that comes in a professional, social or relationship sense, this book has clearly been thoroughly designed to address and defeat doubt, bringing your true self to the surface.
5.Why Men Love Bitches: From Doormat to Dreamgirl―A Woman's Guide to Holding Her Own in a Relationship
Our pick for any woman out there struggling to maintain a healthy relationship. Unfortunately, no matter how healthy you are, there are always going to be men who are simply not worth your time. This guide teaches you how to stand up for yourself and remain you.
6.Get Out of Your Head: Stopping the Spiral of Toxic Thoughts
No matter who you are or where you come from, you spend 24 hours a day inside your own head. Therefore, it is important to make that space home, make it welcoming, loving and nurturing. This guide is all about keeping negativity out of your mind.
7.Inward
In order to improve our lives externally, we must first take a look inside. This guide will take you on a journey through your deepest most inner thoughts and beliefs, leaving you with nothing but your true self by the time you reach the final page. Life-changing!
8.Get Out of Your Own Way: Overcoming Self-Defeating Behavior
Our pick for anyone who suffers from self-sabotage out there. Unfortunately, the most common hurdle in life is yourself. Self-doubt can hold you back more than even the strongest forces. This guide is so effective at removing that self-doubt and leaving you with a clear path to walk.
9.The Self-Love Workbook: A Life-Changing Guide to Boost Self-Esteem, Recognize Your Worth and Find Genuine Happiness
In our research, this book has been the best choice because of the sheer number of things it addresses. Positivity, self-esteem, self-doubt, self-worth, self-love, happiness. This is a real one-stop shop to a healthier life for yourself!
10.Meditations on Self-Love: Daily Wisdom for Healing, Acceptance, and Joy
Our pick for any lovers of meditation or first-timers who are keen to give it a try. Not only is this book overflowing with helpful guidance and sheer happiness, but it also takes you on a unique journey using calming, relaxing meditation. A must try!
Even more book recommendations about self-love
You are a

badass
With the subtitle: Stop doubting yourself and start a fantastic new life. The nice thing about this book is that the author is American, while she has done everything to make this book as non-American as possible. It seems like you are reading a sober Dutch book. Good, especially because it is, among other things, about something 'woolly' like self-love.
How to Love Yourself – Louise Hay
You may know Louise Hay. She invented a completely new genre of books around self-love. In fact, she is the original author of the well-known affirmation exercises, including the exercise where you say "I love you" in the mirror.
This book is the sequel to her famous book 'You can heal your life'. In that book it was also about other things, such as nutrition, but in this sequel Louise Hay specifically focuses on self-love.
I Love Me – David Hamilton
If you've seen those documentaries from that Hayhouse club, such as Heal and What the bleep do we know, then you know that one Scottish gentleman too. It is not without reason that he is one of the main speakers in these documentaries. Be sure to check out his self-love book.
Speak with love, listen with compassion, Thich Nhat Hanh
Books about compassion should definitely not be missing from this list. So you've seen a few self-compassion books in this list – and Thich Nhat Hanh definitely belongs there. You achieve self-love through compassion, acceptance and meditation. Be inspired by Thich Nhat Hanh.
The gifts of imperfection
In this book, imperfection is equated with vulnerability by Brene Brown. And that vulnerability is the key to self-love. In a nutshell, don't hold back yourself – not even your love.
Unf*ck yourself
We conclude this recommended list with a real American book about self-love. This book is pure power. No psychologization but just a kick in the butt. Subtitle: Get Out of Your Head and Into Your Life.
On your luck!