77 Best Online Marketing Tools [Recommendations] [Also Free]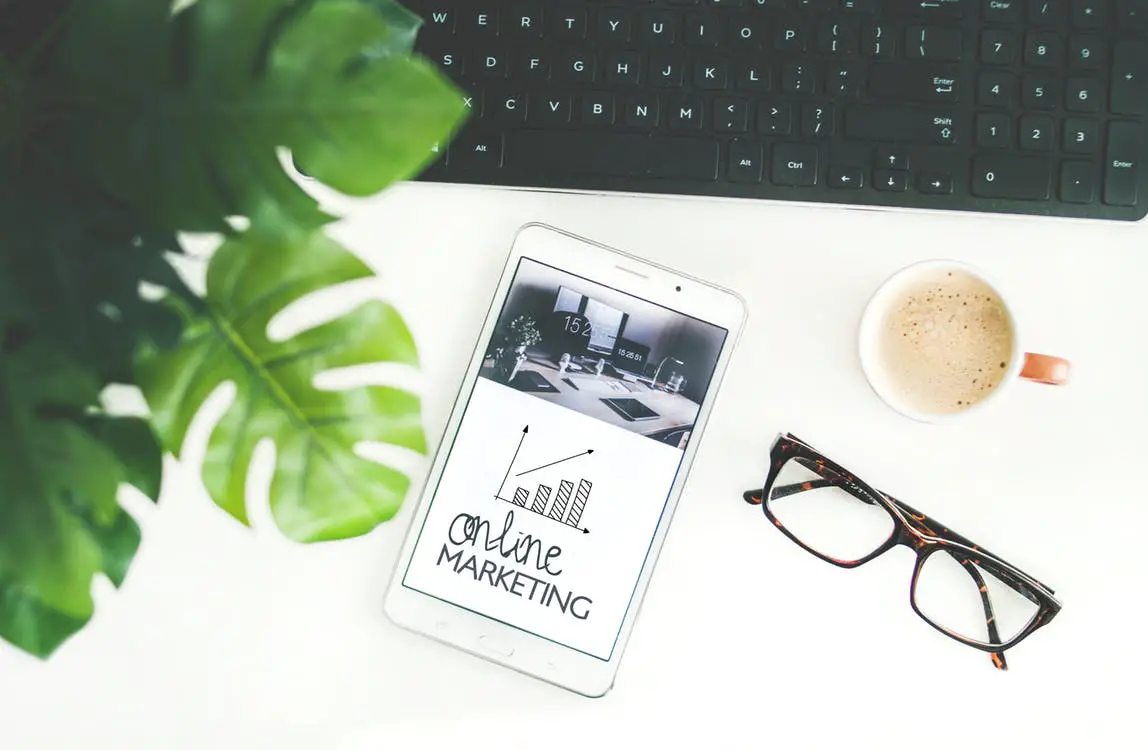 What are the Best Online Marketing Tools for Website Owners, Entrepreneurs, and WordPress Users? We accomplished our mission through internet marketing with the online tools (free & premium) from the list below. Use these examples and recommendations too for your own succesful online business…
What are Marketing Tools?
The meaning of online marketing tools is tricky. They are software solutions that can be used via the internet to make it easier for you to run an (online) business.
There are tools for all kinds of entrepreneurial challenges, such as email marketing, social media or design. Dozens of alternative marketing tools are available for each challenge, so it's nice to have a list of recommendations. You can find it below.
As an entrepreneur and website owner you are desperately needed to send your mission to the world! In this article, let's start with the list of the best online marketing tools:
Tool 1 & 2 – Royalty Free Quality Stock Photos (Free)
With the advent of the internet it is very easy to find images on the internet, but that doesn't mean you can use them . So take out a (pricey) subscription with a stock photo service or choose the free option via the high-quality royalty-free photos from the following two websites:
Pexels.com.

Bonus tip: open each image in a new tab and then save the image with the right mouse button.

That way you immediately download a lightweight version of about 100 kb, so that your website stays nice and fast.

Unsplash.com.

For 99% of the cases, pexels.com is enough.

Keep this on hand as an extra source with extra images.
Using the above resources, you will never have to worry about giving credits or buying licenses again.
By the way, don't bookmark dozens of sites like this for free stock photos. These two are more than enough – with perhaps Pixabay.com as the third option. Keep it simple for yourself. Moreover, too many photos are on each site, so you would see the same photos over and over again. These two sites already feature the best royalty-free photos.
Tool 3 & 4 – Beacon & Canva as Indesign alternative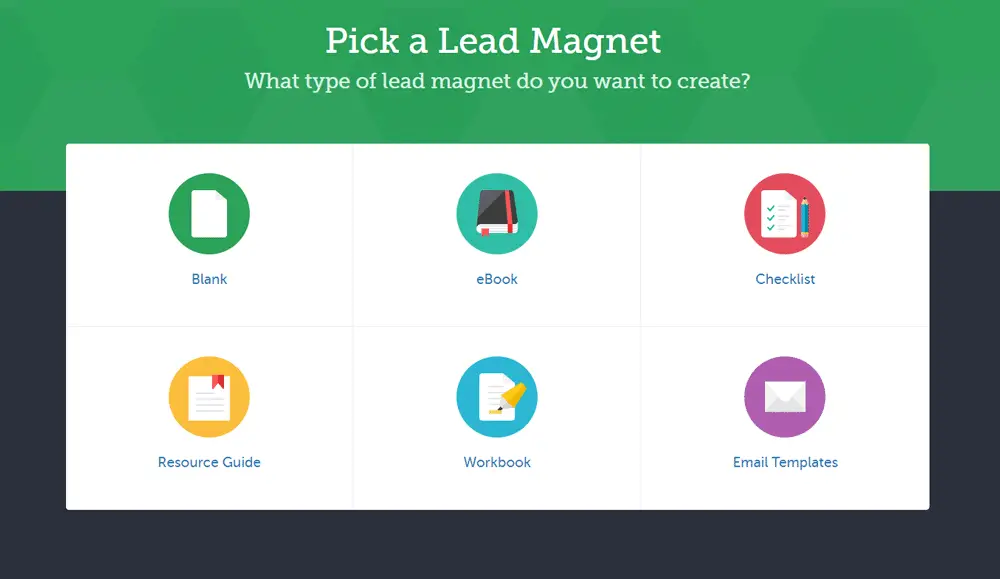 Let me start with Beacon . This free program is a miracle. This tool goes further than simply an editor and templates. This tool makes your documents, such as lead magnets, e-books and checklists ready-to-use . All you have to do is add your own texts and images, and you can even do that at the touch of a button. You turn your blog posts into a beautiful PDF just like that.
And then you have Canva. During my studies I was allowed to find out with Photoshop and Indesign. It wasn't until the summer of 2017 that someone pointed out to me that it could also be easier: Canva,  which is based on the Indesign workflow. Open this free tool, follow the simple tutorial and you immediately have a simple replacement for Photoshop and Indesign.
Tool 5 & 6 – This is without a doubt the best web hosting
All my sites are on Siteground. Why? For small sites up to 100,000 visitors per month, I chose Siteground  as the best provider because it puts quality, support and speed first.
In the meantime, you can take advantage of the economies of scale of a large company, while simply getting a server in Amsterdam. Read our full hosting review here.
Tool 7 – Best WordPress Theme?

Use this all-in-one marketing tool!
Divi is the most special of all online marketing tools. Don't stick to a free WordPress theme. Surely you can invest a few tens in your company? Also less yields without investment.
Themeforest is the place where I also bought excellent themes. Among other things, the theme that I use on this site in recent years. A theme costs about 50 euros on average, and that's a bargain.
But now it comes: the most advanced, modern, and (rightfully) popular premium WordPress theme, is Divi . You pay a lot more for this, but then you immediately have an endless number of layouts and a number of good plug-ins for free. With this I created my fashion blog . You can find more examples on their website.
Check out my full Divi review here.
Tool 8 – Use these 30 convertible newsletter templates
Email marketing is still one of the most important internet marketing tools. Click on the image below to access 30 high-converting newsletter examples.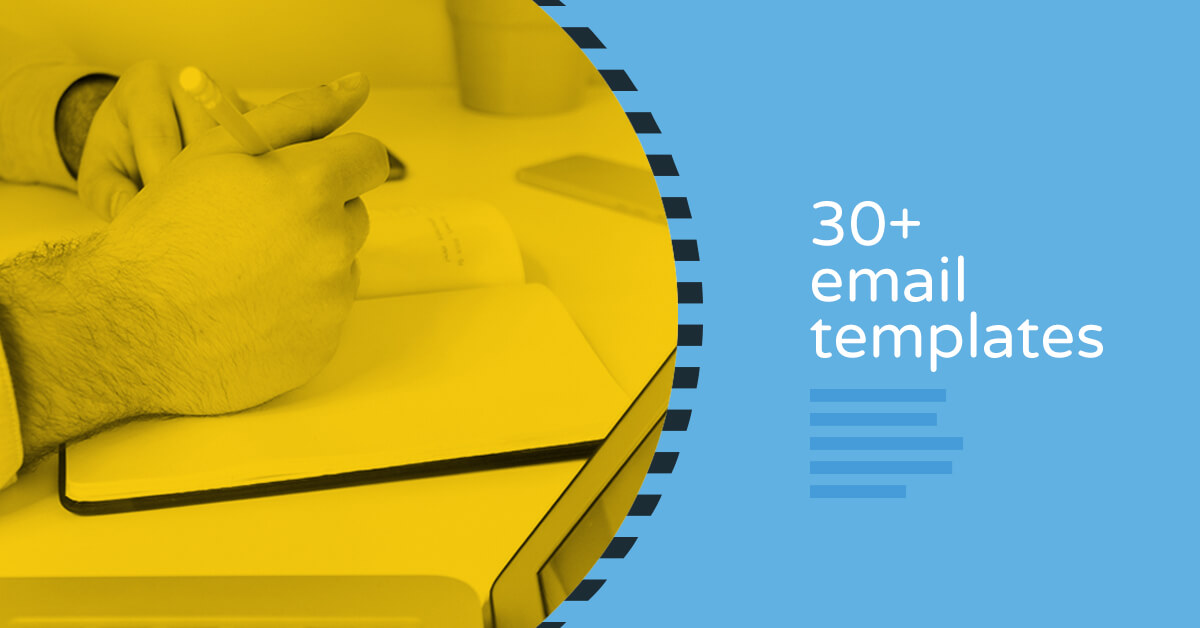 Tool 9 – Aweber is better than Mailchimp
Internet marketing also includes sending newsletters and creating funnels. Why would you choose Aweber over Mailchimp? The e-mail program that I have most enjoyed working with is Aweber. The two biggest reasons:
Reason 1:

the support.

At Aweber, you have an answer and personal assistance 24/7 within a few seconds.

So no cut-and-paste messages and always adequate.

Reason 2:

at Mailchimp you can only make simple funnels.

It is very difficult to link more than one trigger or action to a funnel, so you cannot set up too many fun or dynamic funnels.

Then Aweber, which works with a simple tag system, is more flexible.
It costs a lot more …
Tool 10 – This way you can create beautiful sales and lead pages
Ultimately, it all has to happen on that one page: that one lead page or that one sales page with that one form or that one buy button. Excellent tools are made for that …
Use

Leadpages

to

actually

convert the people you brought in through your dearly paid ads to your email or customer list!

Something that has been tested worldwide?

Then check out

Clickfunnels

.
Tools 11 to 14 – The hidden gems among WordPress plugins
When it comes to online marketing tools, WordPress plugins are very important. I will only mention the hidden gems here , because in many other places the well-known (and essential) plugins are already recommended, such as Yoast, W3TC, etc.
Advanced Ads

is indispensable if you want to include special messages in your blog articles.

You can choose how many paragraphs after which a message should appear, and you can set different messages for each category of your blog!

Email Address Encoder

offers a solution if you just want to put your email address on your website, so that your customers can find your email address, while spam bots do not have a chance to pick your email address from your site and by to sell to spam lists.

Collect email addresses with

Mailmunch

.

It gives you many different options to collect email addresses on your site in a non-intrusive way.

It easily integrates with email marketing programs like Aweber.

Just extra website visitors without effort?

Revive Old Posts

is another gem that hardly anyone knows about.

Does your blog section have tens or hundreds of blog articles?

It's a shame to leave them in the archives.

This plugin automatically places these old blog posts on your social media channels.

You can set many preferences, such as what the intervals between posts are and which old blog articles should be excluded.
Tool 15 & 16 – How do you find the best keywords?

You only need these 2 tools
The first tool is free and gives you ideas for related search terms to include in your content. I am talking about the suggestions that Google gives you after you enter a certain search term as a user of the search engine. You can find these suggestions at the bottom of the results page. It also has a name: Google Suggest .
When will this tool come into its own? Use this tool after you already know what you will be writing a new page about, so you can see what related terms are. Then include those terms in your page, so that Google sees that your text is contextual.
For example, take a look at the example below. If you want to write an article with tips about cleaning your motorhome, then you know that you should also cover the following topics, for example by means of separate paragraphs in the same page.

The second tool is actually even more important: Semrush . This is the # 1 tool to actually create an idea list of search terms you can write content about in the coming months. How does that work? Simply enter the websites of all your competitors and Semrush will run a list of search terms that generate a lot of traffic for your competitors. Ready-to-use search term ideas! Test Semrush here.
Tool 18 – Guide to being found in Google (clear step-by-step plan)
Want to know how I get hundreds of thousands of page views per month just thanks to the free positions in Google? Check my step-by-step plan to get higher in Google.
Tool 19 – Free Video Course: Step-by-step plan to build a gigantic email list
Click on the image below to get started.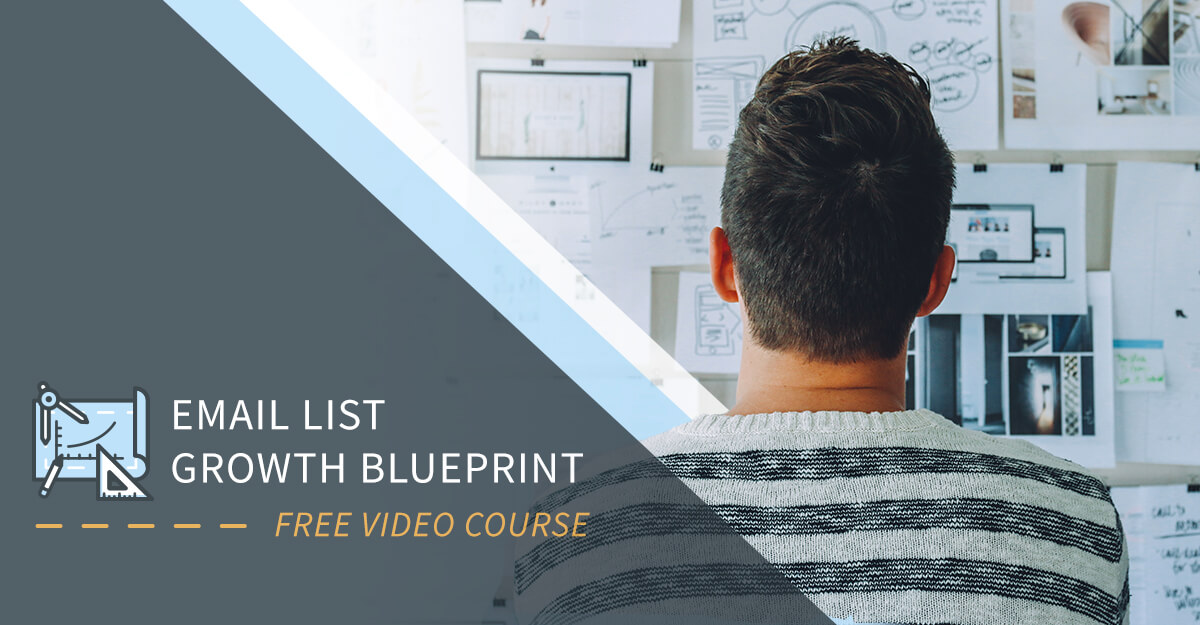 Tool 20 – Roadmap to start a successful blog
Read my clear  step-by-step plan for starting and growing a successful blog.
Tool 21 – A proven webinar tool with which you can easily generate high sales
The webinar tool I am going to recommend here – Webinarjam – is certainly not the prettiest, most useful or best communicated tool. Still, I absolutely recommend it. Why? When I used it, Webinarjam generated the most sales of all webinar tools. And that's what it's all about.
If you use Webinarjam, you know you will be selling a lot, but you just need to be warned in advance of two pitfalls. The first pitfall is that the program does not work with a not so powerful computer / laptop and it does not work well with wireless internet. The second pitfall is that you have to pay an extra amount per month if you want to remove the possibility for your viewers to watch the video in another tab in YouTube.
But despite these pitfalls, even the 'standard version' just has a kind of appeal for the viewers to purchase your product. Find out more about Webinarjam here , including the option to test it for 14 days (for $ 1).
Tool 22 & 23 – Essential analytics tools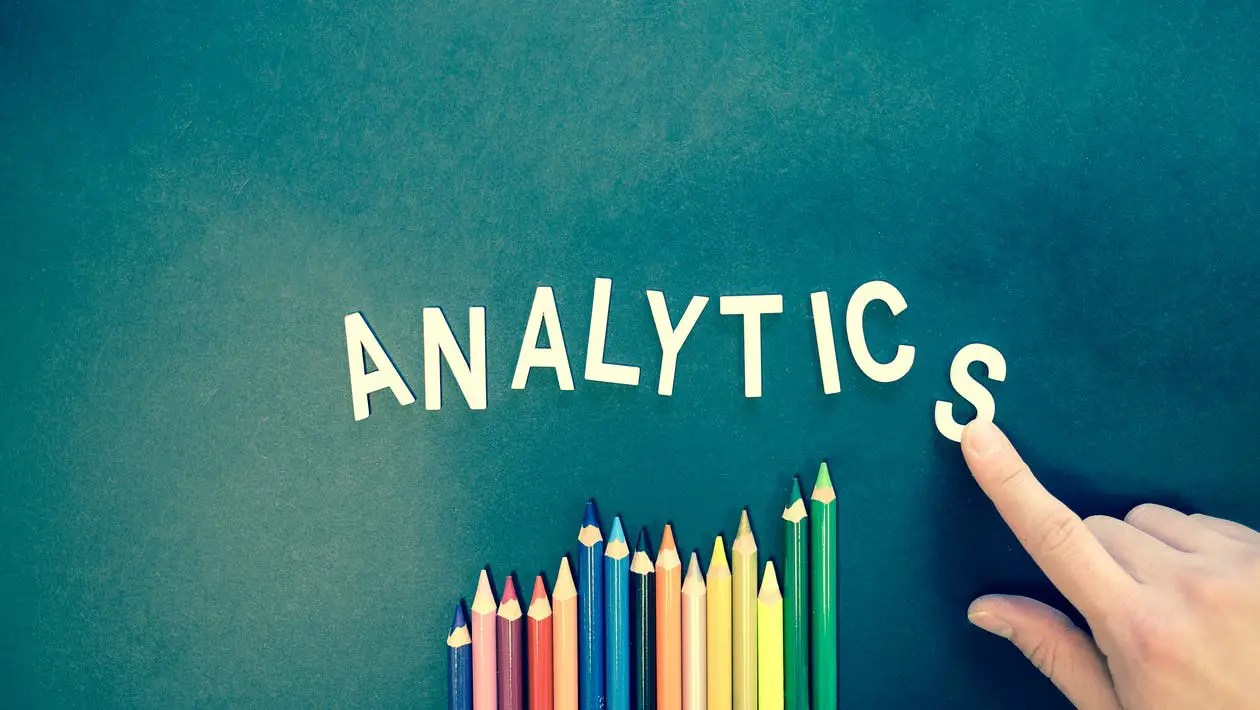 The most comprehensive and best analytics tool in existence is also completely free!

Google Analytics

.

If you want to be able to detect errors on your website, you cannot do without

Google Search Console

.

And the most important function of Search Console is the detailed insight into how you perform for each search term in Google.
Tool 24 – Essential online marketing tool for conversion optimization
Your website is the focus of your business. It is therefore essential to know how your website is doing in the first place in terms of user experience. Crazy-Egg just shows you super clearly what your website visitors are and are not looking at. It immediately gives you tools to improve things.
Tool 25 – Best webshop systems
Woocommerce can be found in the WordPress plugin overview and it is even completely free to use.

However, it is and will remain WordPress, and your customers will notice that.

With the next two options you invest a lot more, but then you also have something.

Shopify

is the best in the market for beginners.

It's simple, affordable for starters, and trusted worldwide.

You can find our Shopify review here.
Tool 26 – Logaster as a

handy 

alternative to a custom logo for starting entrepreneurs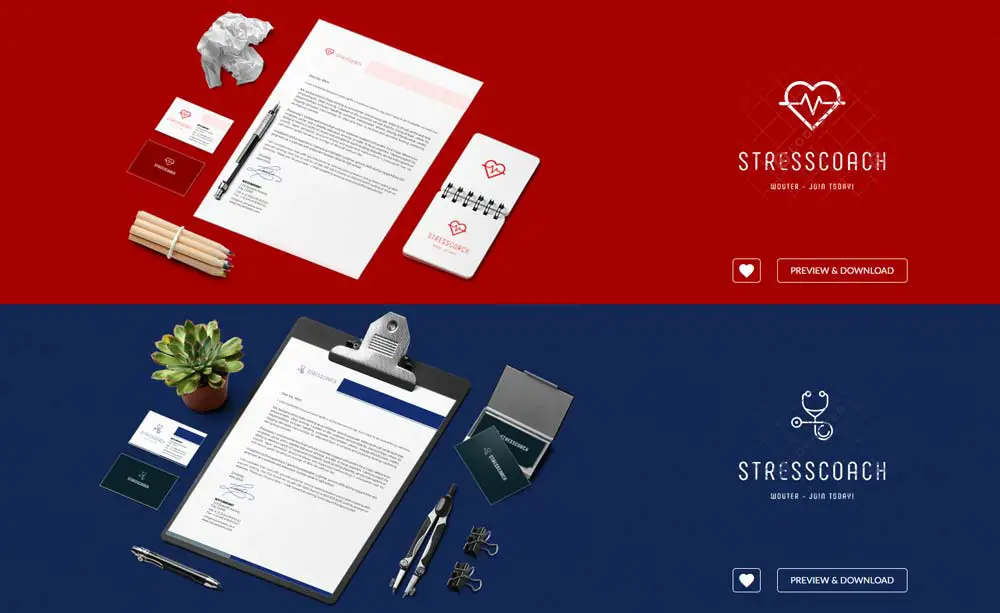 There is no shame if you do not have a budget to have a custom logo made at the start of your company. You can easily invest those 1,000 euros in other things at the start of your company.
However, the alternative is often detrimental to your business: you shouldn't make your own logo, for example via Canva, because you probably don't have the necessary design knowledge. A logo wins your customers and fans, because your logo is your brand. So mess with it as little as possible.
Logaster is a surprising solution for this: this is not a tool where you have to mess with your logo yourself, but it automatically designs a logo with variations for you. Cost: from ten euros. And until you are satisfied, you can get started with Logaster without an account.
Tool 27 & 28 – Marketing Automation Software: all in one
We are now going to cover two gigantic marketing tools that manage your entire marketing in one program. We are talking about marketing automation software here.
These are all-in-one tools with email marketing, landing pages, forms, sales software, analytics, CRM and CMS systems in one. This allows you to fully follow the customer journey of a website visitor. You can find out exactly per person what content he / she has read, what emails he / she has opened and which web pages he / she has visited.
They are expensive programs of more than 600 euros per month, but if all goes well, you will earn that money back twice with all the tools that come with it.
There are several programs on the market, but here are two noteworthy programs:
Sharpspring

: this is the marketing automation program with the best price-quality ratio.

It can just work and make a lot of money if you set it up right, but in my Sharpspring review for IMU I also talked about its many negatives.

Hubspot

: this is the most famous marketing automation program.

This also has a premium price tag.
Tool 29 & 30 – Keywords Everywhere & Ubersuggest: get keyword ideas quickly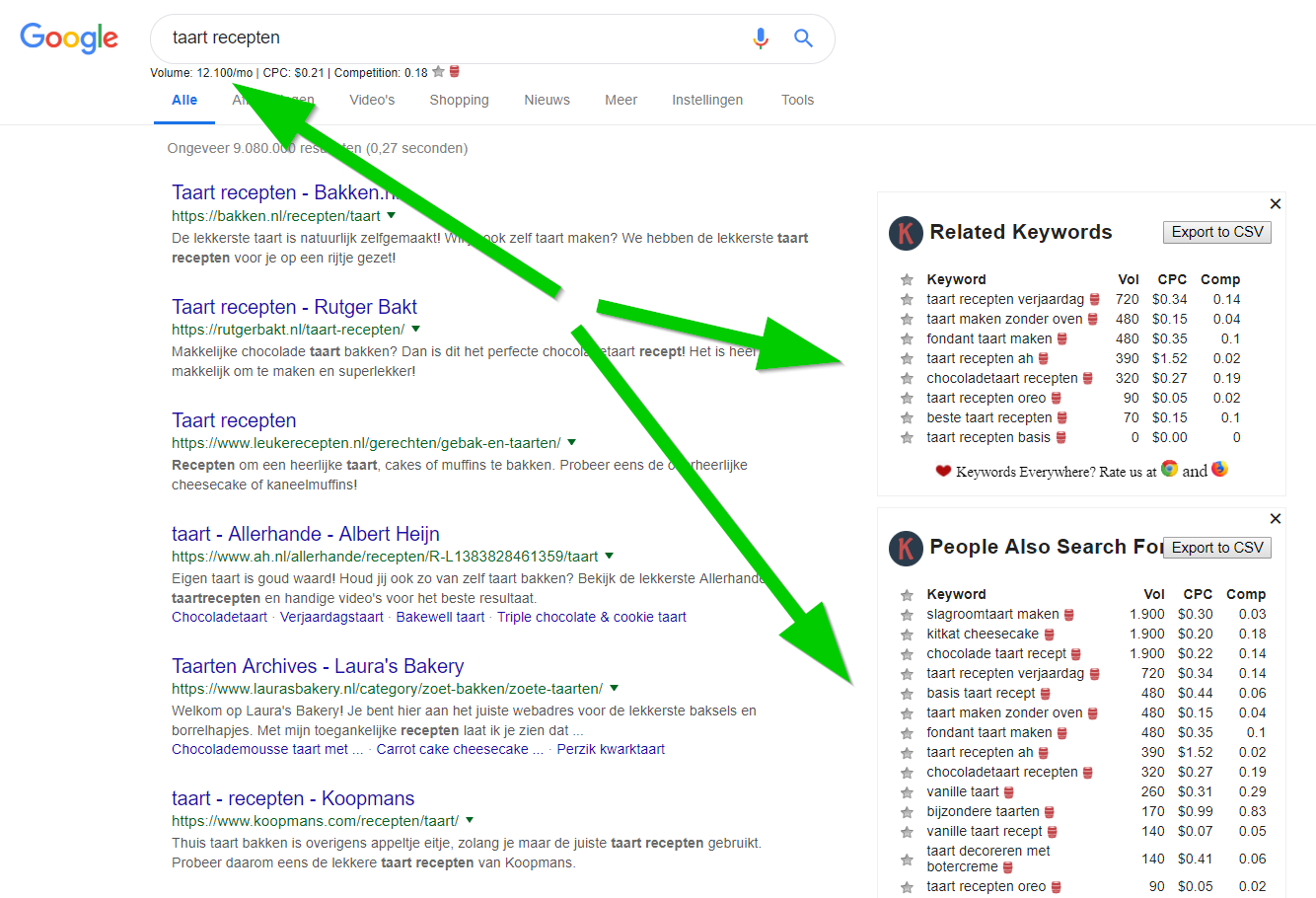 Keyword research has never been so quick and easy. Use the two free tools below to find as many related search terms as possible for a particular page on your website. Then process those search terms on that page, because the more related search terms there are on a page, the more relevant and natural Google finds your page.
Let's start with

Keywords Everywhere

.

With this free browser extension you can first enter a search term in Google by feeling, after which Keywords Everywhere tells you how often it is searched and what other keywords you should include on your page.

Then there is

Ubersuggest.

 This tool gives you even more search terms that Keywords Everywhere missed.

This is also a free internet marketing tool, but it delivers the quality of a premium tool.

The new owner of Ubersuggest – Neil Patel – is pioneering with the vision to offer as much free value as possible.
Tool 31 – Use these tools to get off to a good start with your business vlogs
Time to show your face and build confidence. Vlogging is a powerful marketing tool. Do you have an Iphone? It is more than perfect. However, if you have a somewhat older Android phone, it pays to research other options.
Tool 32 – Create your own online course with Teachable
Maybe you already found out that creating your own online training is one of the most scalable business ideas. Have you already created your own online training? Make it at least with Teachable. It's four times cheaper than Kajabi while having just as many features.
We used Teachable – and we used Kajabi even more intensively for our online training courses – but because of the high costs of Kajabi, we didn't think it was worth continuing with it in the end. Huddle is also very worthwhile. See next tip …
Tool 33 – Create your own electronic learning environment & community?

Use Huddle
With Huddle you bring two strengths into your company: on the one hand you have a nice e-learning environment and on the other you stay in constant contact with your customers through the community part. This ensures that you earn more passive income and that you have to give fewer refunds because your customers remain active. Here you can read our Huddle experiences.
Tool 34 to 77 – Must have online marketing tools to help you grow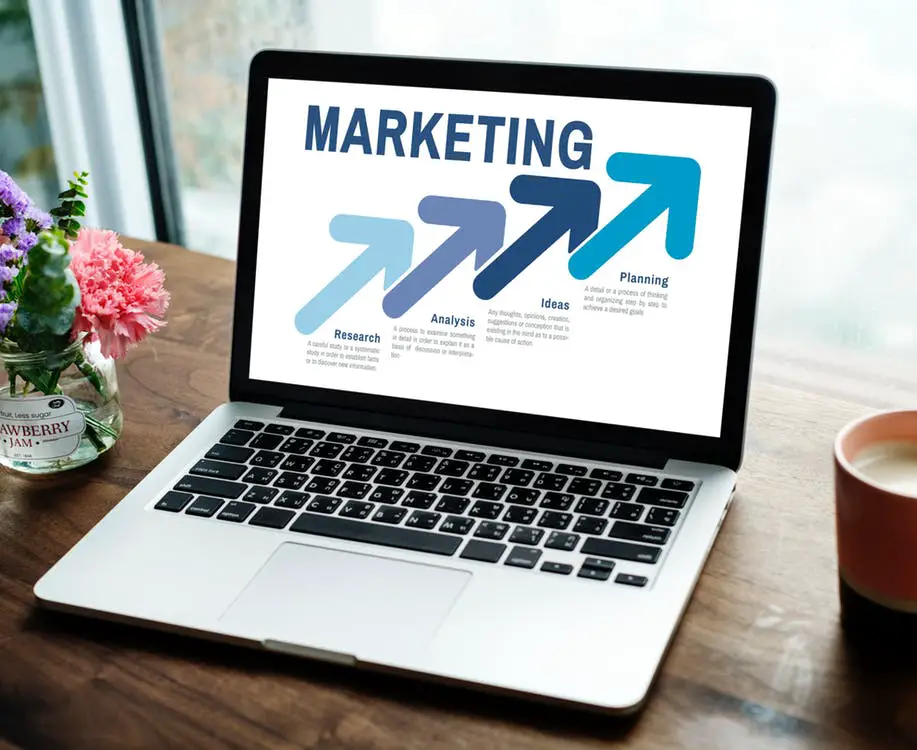 41 extra internet marketing tools can be found in this extensive article from Sprout Social.
Final note on affiliate links: These are my favorite marketing tools after years of marketing work
During my marketing education and work I have been able to use many tools and programs. I have actually been a customer of all these marketing tools and over time have found my personal favorite tools. I share it with you here.
Some of these tools have affiliate links. This is a small reward for my word of mouth enthusiasm and on top of that all of their competitors have affiliate links like that too. So this has not influenced my opinion.
Good luck using these online marketing tools for entrepreneurs and employees in the marketing communication of a company.