Best Books On procrastination: Must Reads [List]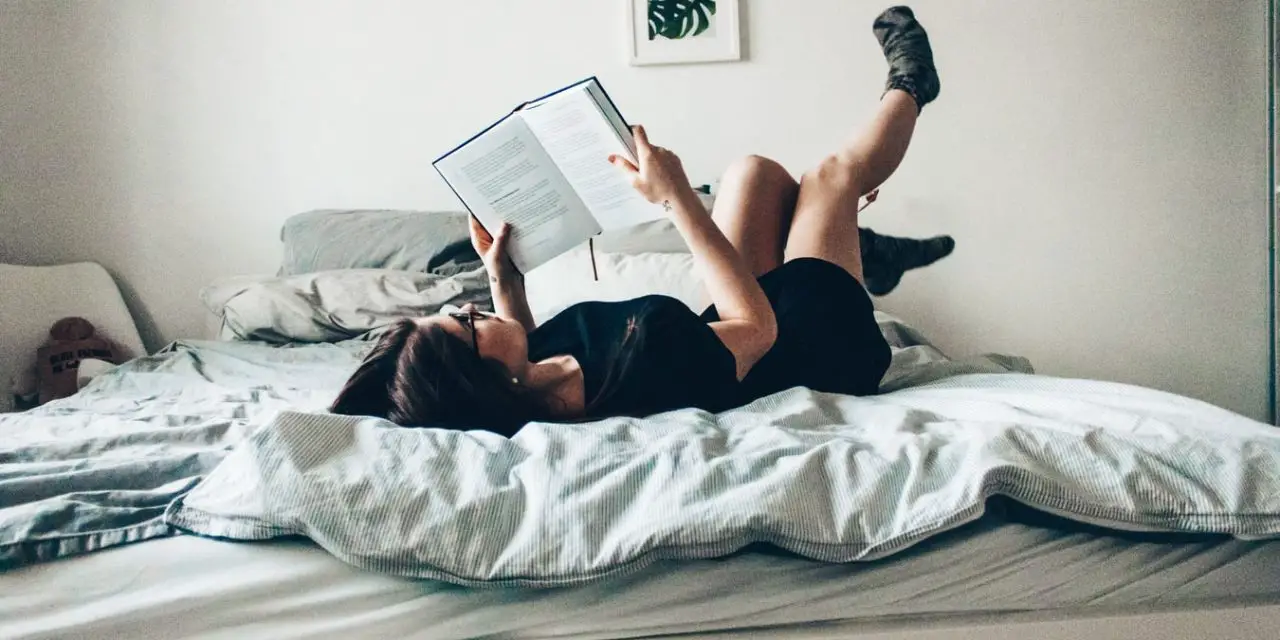 What are the best books about tackling procrastination? Here you will find a list of tips about procrastination, so you can increase your productivity. Read along…
The top 10 best books about procrastination
Criteria for compiling these recommended books
Our editors have carefully read as many as possible books about this subject. Then, they used the following criteria for choosing the best picks:
⠀
The literary quality of the books.
The amount of books sold worldwide.
The professional reviews in newspapers.
The expertise and experience from the author.
The quality of the examples, knowledge and practicality
The actuality and whether the information is useful or too old.
Our editor's opinions: they have read and judged the books extensively.
Full disclosure: as Amazon Associates we earn from qualifying purchases.
1.The Psychology of Procrastination: Understand Your Habits, Find Motivation, and Get Things Done
In our research, this book has been the best choice because it delves far beneath the surface. Most books simply give you tips on how to beat procrastination. This allows you to understand why it happens in the first place, attacking the problem at the root.
2.The More You Do The Better You Feel: How to Overcome Procrastination and Live a Happier Life
Our pick for anyone who needs a boost in their lives when it comes to getting stuff done. Not only does this guide teach you how to push past procrastination, but it teaches you to do it with a smile on your face. A one-way ticket to a more productive and happier life.
3.Get Out of Your Own Way: Overcoming Self-Defeating Behavior
The most common obstacle in life is yourself. Procrastination is all in the mind, sometimes fuelled by self-doubt and self-defeating behaviour. This guide expertly teaches you how to get out of your own way and start working towards one shared goal that empowers you. A must-read.
4.Unfu*k Yourself: Get Out of Your Head and into Your Life
Our pick for overthinkers. This guide takes on the issue of self-sabotage in a fun and no-nonsense way. If you are looking to be told exactly what to do and when to do it, this is the book for you. A joy to read and to experience from start to finish, as well as being an efficient guide to ending self-sabotage.
5.Eat That Frog!: 21 Great Ways to Stop Procrastinating and Get More Done in Less Time
Our pick for people looking to combat professional procrastination. This book teaches you how to organise your day from start to finish, focusing on the importance of time management, decision-making, determination and discipline. A life-changing read.
6.Procrastination: Why You Do It, What to Do About It Now
In our opinion, the teachings in this book can apply to absolutely anyone in the working world, no matter what you do. The book is based on a series of workshops and counselling, making the teachings both effective and interactive.
7.Sleep, Big Bear, Sleep!
Procrastination is a problem for people of all ages. In fact, younger minds can tend to get distracted and wander to different things. This children's tale applies the same lessons of defeating procrastination to the backdrop of a warm, gentle and loving character.
8.Strategies & Tips for Time Management: Secrets to Organizing Yourself and Ending Procrastination
In our opinion, this book is a remarkable explanation of procrastination, and the vast majority of the tips are incredibly valuable. Not only does it teach you how to move past your procrastination, but also how to organise your general day-to-day life. A must-read.
9.Solving the Procrastination Puzzle: A Concise Guide to Strategies for Change
This book takes a closer look at the psychological and behavioural reasons behind procrastination, while allows you to better understand where the feelings come from and how to move past them. A more complex but altogether more rewarding take on an important issue.
10.Think Like a Genius: How to Go Outside the Box, Analyze Deeply, Creatively Solve Problems, and Innovate (Mental Models for Better Living Book 5)
Not only does this book tackle the all-important problem of procrastination, but also a whole host of other helpful lessons, such as problem-solving, innovation, analytical thinking and thinking outside the box. A one-stop shop for the productive modern thinker!
More recommended books on procrastination
1 – Eat that frog – the way to stop procrastinating and become super productive
Eat that frog! This well-known book by Brian Tracy lists 21 great ways to stop procrastinating and get more done in less time.
Do you also find yourself wasting a lot of hours doing meaningless things and getting distracted? One of the books that helped many change that daily routine and increase productivity is Eat That Frog! from Brian Tracy.
The book focuses on "eating a frog" every day (don't worry it's just a metaphor)! In short, this means that you do a big task immediately and delete it from your to-do list.
The book helps you to reset your thoughts and shift your focus to completing the most important task. Once you've accomplished that big and important task, any other task seems ridiculously simple!
The premise of the book is pretty easy to understand, but getting to the point where you can eat that frog every day takes some practice. That's why the book also comes with a lot of tips and tricks on how to stop your workplace from being so distracting – and what you can do to minimize distractions and get more work done.
2 – Solving the Procrastination Puzzle – A Concise Guide to Strategies for Change
Solving the procrastination puzzle is a favorite for many when it comes to the topic of procrastination. It takes a look at the psychological reasons behind why we procrastinate and it has some very helpful & practical tips on how to combat them.
A quick read book, useful for all procrastinators. It does not waste time and provides clear and concise techniques and strategies.
3 – Now Habit – A Strategic Program for Overcoming Procrastination and Enjoying Guilt-Free Play
Dr. Fiore's techniques will help you start and complete your tasks as quickly as possible, while avoiding the anxiety caused by negative habits, such as perfectionism.
This book examines the causes of the procrastination problems, so why we procrastinate. It explains that procrastination is usually a symptom of past experiences, irrational fears, or a variety of other reasons.
4 – The Willpower Instinct – How Self-Control Works, Why It Matters, and What You Can Do to Get More of It
This book focuses on stopping procrastination and increasing productivity – through a scientific perspective. It reviews the most recent academic research on this topic. The types of research discussed include psychology, neuroscience, and economics.
5 – The One Thing – The Surprisingly Simple Truth Behind Extraordinary Results
This book teaches readers how to maximize productivity and efficiency in all walks of life, including work, home, business and family life. How? By eliminating all kinds of nonsense and leaving one important thing to focus on.
6 – The Power Of Habit – Why We Do What We Do in Life and Business
Habit is healthy. The habit of not procrastinating – but doing things immediately – is ideal! While this book is not specifically about procrastination, this book provides a great deal of insight into why we do the things we do.
Whether it's compulsive gambling, procrastination or even why we brush our teeth in the morning, this book has a valuable insight into how to consciously change the way you see and approach your day / life. Very powerful book with a lot of good information.
7 – The Productivity Project – Proven Ways to Become More Awesome
For those who may want to delve more scientifically into the depths of what drives the procrastination. Chris has put a lot of time and effort into his life to study the effects and possible remedies for procrastination – and some of his techniques may be valuable to those who fail in the "traditional" forms of "procrastination."
8 – Atomic Habits – An Easy and Proven Way to Build Good Habits and Break Bad Ones
This book is the best-selling book on this list and will help you crush procrastination. You do that by creating healthy habits that you enjoy.
Your happiness and success is all based on habits small and large. Procrastination, smoking, reading, Netflix, sleeping, social media … these are all the everyday fragments of our lives and habits. If you change your habits, you can end procrastination – and this book will teach you exactly how to do it.
More of these kinds of book lists can be found in our overview with all top 10 book lists. On your luck!