Best Books About Burn-Out [Top 10] [Update 2021]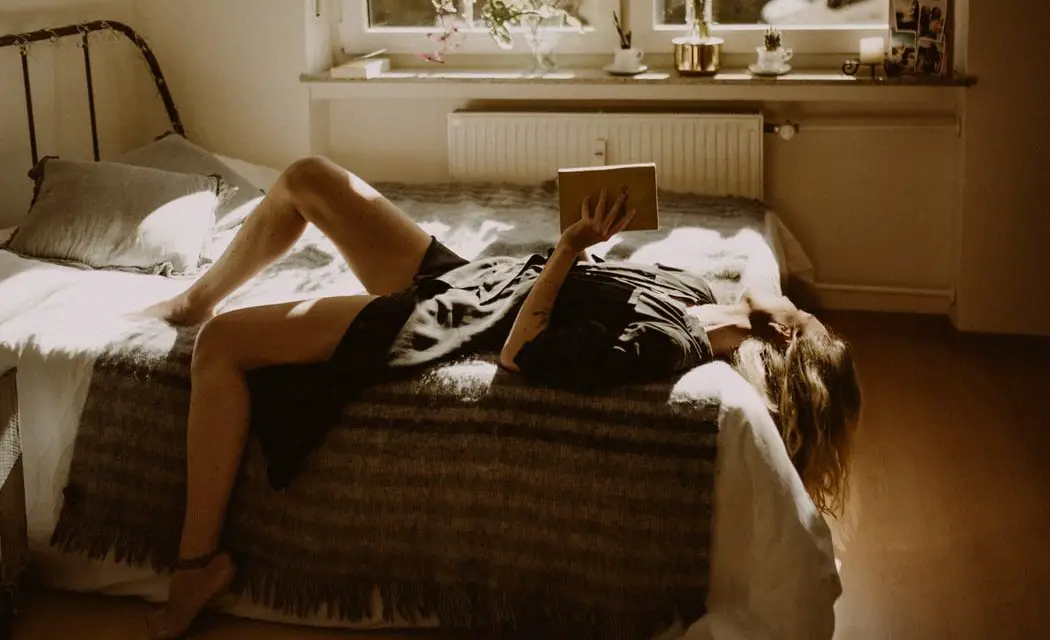 Do you want to read a good book about burnout? In this recommended list you will find the top 10 best books about burnout. The list was created on the basis of sales figures and reviews from newspapers.
The top 10 best books about burn-out
Criteria for compiling these recommended books
Our editors have carefully read as many as possible books about this subject. Then, they used the following criteria for choosing the best picks:
⠀
The literary quality of the books.
The amount of books sold worldwide.
The professional reviews in newspapers.
The expertise and experience from the author.
The quality of the examples, knowledge and practicality
The actuality and whether the information is useful or too old.
Our editor's opinions: they have read and judged the books extensively.
Full disclosure: as Amazon Associates we earn from qualifying purchases.
1.Burnout: The Secret to Unlocking the Stress Cycle
We think that this is one of the most unique burnout books on the market. Not only does it delve into ways in which women can remain productive and avoid burnout, but it also goes into detail about the science and biology behind it, teaching us how to beat the stress cycle and avoid stress altogether.
2.The Lazy Genius Way: Embrace What Matters, Ditch What Doesn't, and Get Stuff Done
Our pick if you are looking for a no-nonsense guide to cutting out wasted time and effort from your life. This book teaches you to prioritise the important things while remaining inspired, as well as highlighting which useless activities are contributing towards your burnout.
3.I'm So Effing Tired: A Proven Plan to Beat Burnout, Boost Your Energy, and Reclaim Your Life
One of the advantages of this book is that, as the title explains, it contains a proven plan. So, if you are looking for a tried and tested step-by-step guide to avoiding burnout and using that extra energy resourcefully, look no further!
4.The Burnout Cure: An Emotional Survival Guide for Overwhelmed Women
Between work, family life and social life, modern life can be overwhelming at times, especially for women who are always scrutinised far heavier than their male counterparts. Fortunately, we think that this guide is an absolute godsend in terms of walking you through the tough moments.
5.The Mindfulness Journal: Daily Practices, Writing Prompts, and Reflections for Living in the Present Moment
Our pick if you are looking for a more interactive burnout guide. Not only do you learn a lot from the text, but this book also gets you involved with helpful prompts, practices and activities. We found that it keeps you far more engaged and involved in the process.
6. Can't Even: How Millennials Became the Burnout Generation
As the title suggests, this book is aimed towards the millennial niche and certainly hits the nail on the head. Youngsters today are suffering from completely different types of burnout to older generations and this guide really delves into their unique situations and subsequent solutions.
7.The Burnout Cure: Learning to Love Teaching Again
Our pick for any teachers out there who are struggling to stay motivated. This guide not only teaches you about burnout and the reasons behind it, but the sheer passion for teaching also shines through to such an extent that you can't help but want to jump back into the classroom.
8.Productivity Is For Robots: How To (re)Connect, Get Creative, And Stay Human In The New World
The modern world revolves around the clicking of buttons and the scrolling of mice. With that lack of human interaction comes a whole new variety of burnout. In our opinion, this book really embraces that modern world niche and offers some helpful and insightful solutions.
9.The Truth About Burnout: How Organizations Cause Personal Stress and What to Do About It
In the modern world, work is one of the main causes of stress, especially those working in offices under large companies. This work stress can then flow over into your personal life, which can be overwhelming. Fortunately, this book teaches you exactly how to deal with that, holding your hand through the process.
10.Beating Burnout at Work: Why Teams Hold the Secret to Well-Being and Resilience
Our pick not only for employees who work in team environments but also companies and businesses. This book gives such valuable insight into the human mind and how we interact in teams when compared to solo work. A must-read for any employee or employer experiencing work-related burnout.
More famous book recommendations to cure burn-out
Year of Yes – How to Dance It Out, Stand In the Sun and Be Your Own Person
The story of how the creator of Grays Anatomy – Shonda Rhimes – lost her shine and how she found it again. And indeed, the 'shine' that has disappeared is the feeling of being burned out.
How To Stop Worrying And Start Living
An old book that just refuses to date. Dale Carnegie has one of the most eloquent writing styles ever featured in self-help books. Every anecdote is a pleasure to read.
Peace is Every Step – The Path of Mindfulness in Everyday Life
A book about mindfulness should not be missing in a book list on burnout. This mindfulness book by Thich Nhat Hanh best fits the theme of burnout and finding peace in the hustle and bustle of everyday life.
The Untethered Soul – The Journey Beyond Yourself
Michael Singer's books have been very well received by people experiencing burnout symptoms. Singer knows how to bring the spiritual aspect of healing in an accessible and practically applicable way. So spirituality in 'real life'.
The Surrender Experiment – My Journey into Life's Perfection
People often talk about 'letting go' and all that, but what is it like to really let go. This book contains beautiful stories of Michael Singer's awakening that illustrate this.
More (book) tips for burnout
Would you like to read more about burnout? Then be sure to check this book list that specifically discusses good stress books. You will also find an extensive article about burnout with 144+ tips here.