Best Sports Books: Top 10 Athlete Biographies [2023 Update]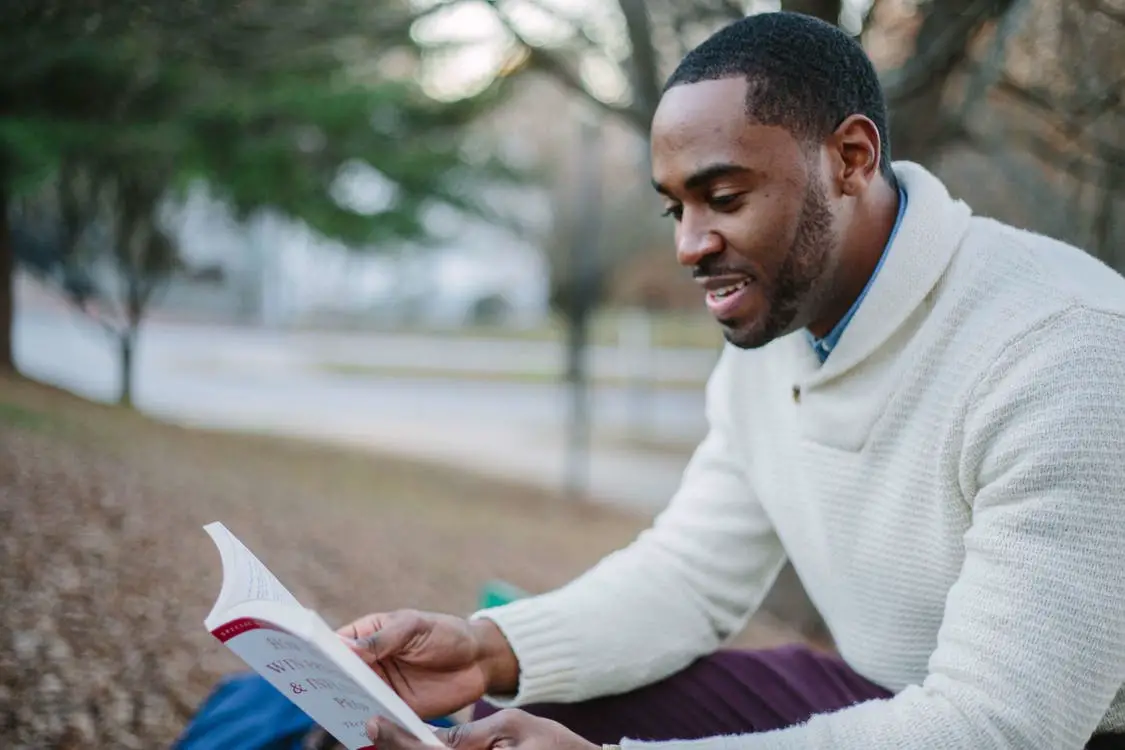 What are the best sportsbooks in recent years? Here you will find a top 10 with the most beautiful sports biographies to be inspired by top athletes, including football players and other top athletes.
The top 10 best books about sports
Criteria for compiling these recommended books
Our editors have carefully read as many as possible books about this subject. Then, they used the following criteria for choosing the best picks:
⠀
The literary quality of the books.
The amount of books sold worldwide.
The professional reviews in newspapers.
The expertise and experience from the author.
The quality of the examples, knowledge and practicality
The actuality and whether the information is useful or too old.
Our editor's opinions: they have read and judged the books extensively.
Full disclosure: as Amazon Associates we earn from qualifying purchases.
1.The League: How Five Rivals Created the NFL and Launched a Sports Empire
The way the author weaved the narrative of the establishment and endurance of the NFL through the point of view of these five men was engaging from start to finish. A must-read for any NFL fans looking to gain a unique understanding of the birth of their beloved sport.
2.Cloudbuster Nine: The Untold Story of Ted Williams and the Baseball Team That Helped Win World War II 
An absolute necessity read for baseball darlings, history buffs, and any individual who wants to be taken back to a period of genuine legends. This is simply a must-read for anyone out there with eyes! A unique and jaw-dropping tale that is not to be missed.
3.The Mamba Mentality: How I Play
Our pick for any Kobe Bryant fans out there. This book has become even more relevant in recent years after the passing of the basketball lessons. From start to finish, this is an inspiring read that looks at both Bryant's extraordinary talent and the man behind it.
4.The Greatest Baseball Stories Ever Told: Thirty Unforgettable Tales from the Diamond
This is the perfect Christmas present for any baseball fans out there. 30 individual and unique stories that often go untold. Interesting from start to finish and each story feels as if it has its own voice. A must-read for any die hard supporters of the sport.
5.One Shot at Forever: A Small Town, an Unlikely Coach, and a Magical Baseball Season
An extremely enjoyable book about communities and humble community games. For those who love a true rags-to-riches underdog tale, this is about as good as it gets. Any baseball fans out there who do not know this story simply must read about it now!
6.The Ultimate Football Trivia Book: 600 Questions for the Super-Fan
If you're a true football fan, then this book is a must try. Our pick for anyone looking for a stocking filler for a football fan this Christmas. This book is a great test of football knowledge with 600 questions of varying difficulty. Not only will you have fun, but you will learn too!
7.The Greatest Gambling Story Ever Told: A True Tale of Three Gamblers, The Kentucky Derby, and the Mexican Cartel
The story is incredible! The author is a genius! A jaw-dropping story told in such an amazing way. You do not have to be a gambling fan at all to enjoy this story. It's a tale that grips you from the very first word to the last.
8.The Story of Baseball: In 100 Photographs
The perfect gift for any baseball fans. There are plenty of information and trivia books out there but this book looks to compile the most important and game-changing moments in baseball in 100 photographs, from humble beginnings to finals viewed by millions.
9.Shoot Your Shot: A Sport-Inspired Guide To Living Your Best Life
For any young sport-lover growing up, no matter where they are, how wealthy they are, or what their dreams are, this is the book for them. Inspirational from the first word until the last, the author Vernon creates such a powerful guide to finding happiness in life.
10.Rising Above: How 11 Athletes Overcame Challenges in Their Youth to Become Stars 
Recommended for every sports lover. Real life always beats fiction! This book outlines 11 famous athletes who faced huge challenges in their early years but came out the other side stronger than ever. Eye-opening, informative and inspirational!
What do you find in these top 10 biographies of elite athletes?
Stacks of football books seem to be written every year. What is a good choice from this? In this list you won't necessarily find the very best sports books ever, but they are certainly inspiring and poignant.
Also for children it is good to read some of these books about football and other sports, for example so that they know exactly how someone became successful or so that they become familiar with the pitfalls of being famous.
Biography books football players and other athletes

: o

ther recommendations outside the top 10
I am Zlatan and Ik Zlatan are indispensable to learn what goes into the way Zlatan Ibrahimovic lives, thinks and plays. He has grown into a football player who continues to surprise and never disappoint.
I think therefore I play – Andrea Pirlo
Enjoy reading!
Related: also read this...