Best Books About Sex [Top 10] [2023 Update]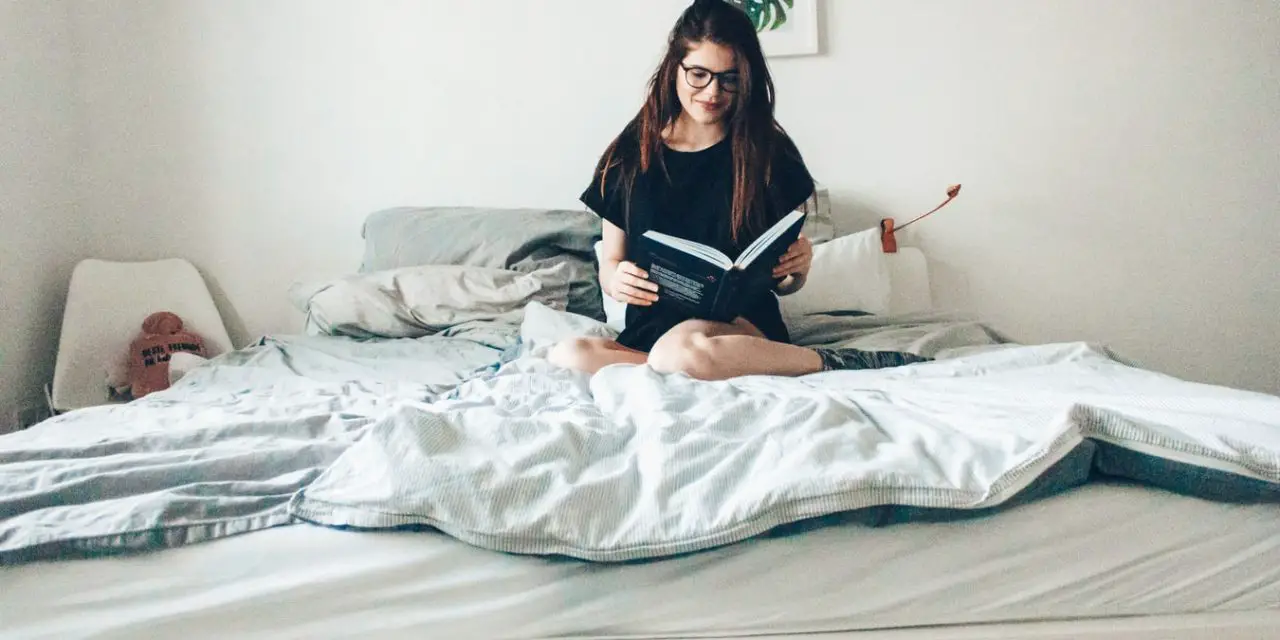 What are the best books on sex? Here is a list of the best things to do about different aspects of sex, such as exciting sex positions, attention and intimacy. Read along…
The top 10 best books about sex
Criteria for compiling these recommended books
Our editors have carefully read as many as possible books about this subject. Then, they used the following criteria for choosing the best picks:
⠀
The literary quality of the books.
The amount of books sold worldwide.
The professional reviews in newspapers.
The expertise and experience from the author.
The quality of the examples, knowledge and practicality
The actuality and whether the information is useful or too old.
Our editor's opinions: they have read and judged the books extensively.
Full disclosure: as Amazon Associates we earn from qualifying purchases.
1.The Big Black Book of Sex Positions: Take Your Sex Life From Boring To Mind-Blowing in a Few More Than 69 Moves
Are you missing some fun and passion in your sex life? Do you wish for a little education on the subject? Then we advise you to buy this book by Jennifer Baritchi and leave it on your nightstand. Learn new positions with the help of the full-color guide, and spice up the bedroom like you never have before..
2.Come as You Are (The Surprising New Science that Will Transform Your Sex Life)
Exploring women's sexuality by doing brain research? That is exactly what this book by Emily Nagoski will do. It is not only about the body, but also about the mind, and a woman's body and mind differ very much from that of a man. We think the research that has led to this book will tell you all you need to know about all the elements that affect a woman's sexuality.
3.Let's Talk About It: The Teen's Guide to Sex, Relationships, and Being a Human
Erika Moen en Matthew Nolan share their knowledge of growing up in a graphic novel guide. Every possible question you might have as a teenager is being discussed. This handbook is, in our opinion, a tool for every family with children of a certain age. It helps to get sensitive information out in the open, and can lead to valuable discussions.
4.F*cked: Being Sexually Explorative and Self-Confident in a World That's Screwed 
If you were a fan of the podcast by Krystyna Hutchinson and Corinne Fisher, you will also love their book F*cked. There is no filter here; they discuss absolutely every subject you can imagine, from sexual exploration to the role shame plays in our society. This book is in our top 10, because it is time to finally find the answers to those awkward and difficult questions you felt uncomfortably asking.
5.So Tell Me About the Last Time You Had Sex: Laying Bare and Learning to Repair Our Love Lives
We highly recommend this book, because of its author: sex therapist Ian Kerner. He manages to outline our sex life, which he calls your sex script, in order to reveal what improvements can be made to experience more pleasure for both participants. This are not just words in the book though, you also get to do some exercises.
6.101 Nights of Great Sex (2020 Edition!): Secret Sealed Seductions For Fun-Loving Couples
This erotic playbook by Laura Corn is just for your private bookshelf, and it will show you unique ways on how to seduce. It will transform you and your partner's sex life, as it is a learning-by-doing book. Envelopes are opened each week, and instructions will do the rest. We think this will bring back fun and passion in the bedroom (or somewhere else?).
7.She Comes First: The Thinking Man's Guide to Pleasuring a Woman (Kerner)
Ian Kerner is a sex therapist who wants to show males they don't always know what they really need to know about the female body. According to us She Comes First is perfect for men of any age who are sexually active, but could read a bit more on how to pleasure a woman. Discover the techniques in this informative and fun book.
8.Asking About Sex & Growing Up: A Question-and-Answer Book for Kids 
Any child between the age of 8 and 12 could use this book on sex and what's to come. Don't let them be educated solely by other media that often misrepresent the facts and feelings. Joanna Cole and Bill Thomas have succeeded, in our opinion, in doing exactly what is promised in the title: answering questions kids will have about sex, their body and growing up.
9.The Intimacy You Crave: Straight Talk About Sex and Pancakes 
We think this book is unique, because of its writer. Lucille Williams is a pastor's wife, and if the title would not be on our top 10 list, would you even consider reading a book about sex from her, let alone listen to her advice? Your relationship will improve by this honest and transparent outlook on your sex life
10.The Every Body Book: The LGBTQ+ Inclusive Guide for Kids about Sex, Gender, Bodies, and Families
Rachel E. Simon has managed to write an illustrated book for children explaining sex, gender, and the relationships you have all throughout life. Hormones, sex and safety, and pregnancy are some of the subjects that are covered in The Every Body Book. Don't miss out on this educational book, because we think even some adults could put the contents of this book to good use.
Bonus list with recommendations
Sex is one of the most important things in life. It is symbolic of unity and it is one of the most sacred things there is. So let's look at this bonus list of recommendations.
Mindful Sex – Claudia Blake
Mindfulness makes your sex life more intimate and intense, for example with a good massage.
The joy of sex – Alex Comfort
This is the great classic from this list. Once groundbreaking for being one of the first books on sex in 1972 – and was almost banned – and now it has been completely updated and updated.
Choose a tantra book
How present can you be with your partner? Here you will find the list of tantra books.
On your luck!