Best Tantra Books? Top 10 Recommendations [2023 Update]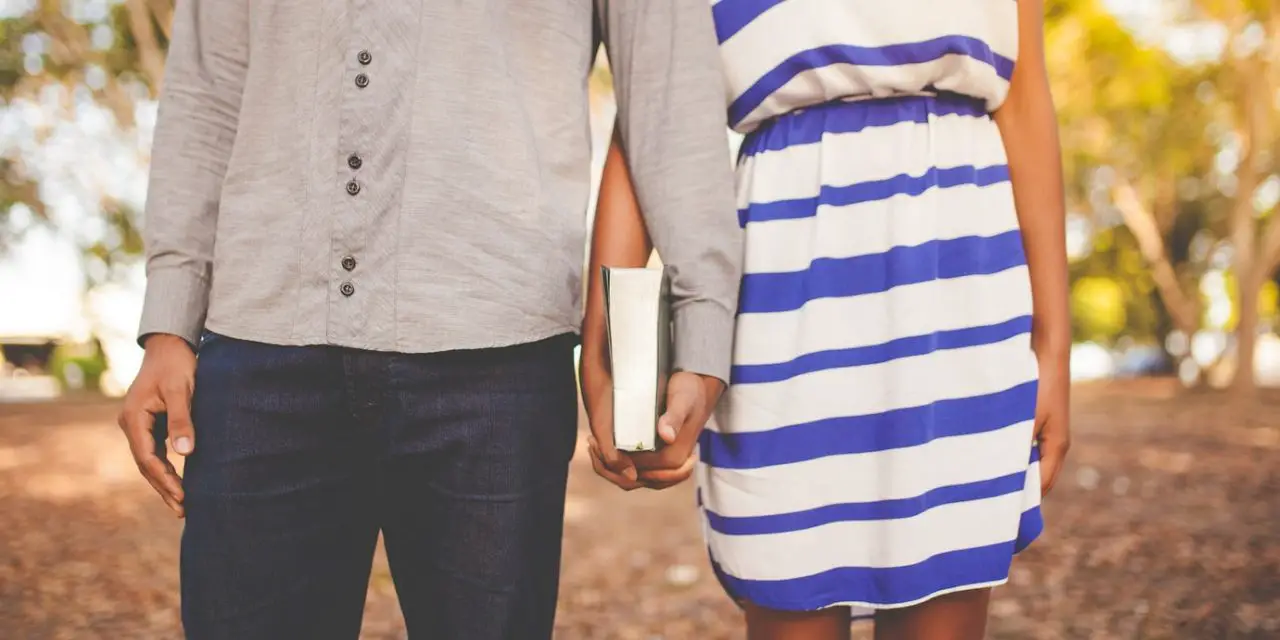 What are the best books on tantra? Here you will find a list of the 10 best recommendations for beginners and advanced students in tantra. Do you want to make the contact with your partner even deeper and more loving? Read along…
The top 10 best books about tantra according to our editors
Criteria for compiling these recommended books
Our editors have carefully read as many as possible books about this subject. Then, they used the following criteria for choosing the best picks:
⠀
The literary quality of the books.
The amount of books sold worldwide.
The professional reviews in newspapers.
The expertise and experience from the author.
The quality of the examples, knowledge and practicality
The actuality and whether the information is useful or too old.
Our editor's opinions: they have read and judged the books extensively.
Full disclosure: as Amazon Associates we earn from qualifying purchases.
1.The Heart of Tantric Sex: A Unique Guide to Love and Sexual Fulfillment 
This book by Diana Richardson is at the top of our list for a good reason, and that is the positive effect it can have on your love life and the connection you have with your sexual partner. The author has managed to adapt Tantra into something westerners can work with. Looking for more sensuality and a more fulfilling sex life? Read The Heart of Tantric Sex.
2.Tantra: The Supreme Understanding
Although Tantra can be a complicated subject to explain to someone, Osho succeeds at doing this perfectly. He uses humor and knowledge to clarify ancient Tantric writings. We think that anyone who is interested in Tantra should give this book a chance and learn from it. Maybe the Tantric meditations will be beneficial to you?
3.Tantra Illuminated: The Philosophy, History, and Practice of a Timeless Tradition
Christopher D. Wallis will explain the origin of Tantra to you, and he will help you get rid of any misinformation you might have had about it up until now. The original Sanskrit sources were used to write this book, and in our opinion that makes this book worth a place in our top 10 list.
4.The Deep Yes: The Lost Art of True Receiving
For those of you who feel they don't deserve something, or who find it hard to receive anything at all, this book by Dr. Rosalyn Dischiavo lifts the curtain of this sensitive subject. Learn to not feel guilty when accepting and saying yes. Switch from negative to positive to really change your own life. We think many people can benefit from the simple exercises that are provided in The Deep Yes.
5.A Couple's Love Journal: 52 Weeks to Reignite Your Relationship, Deepen Communication, and Strengthen Your Bond
This is definitely not a journal for every couple, as it asks of you to consistently (every week for a full year) and openly communicate with your partner on certain topics. There are also activities for the both of you, which, in our opinion, make it interesting for those who actually do decide to go for it. 
6.Number the Stars
Lois Lowry writes about Ellen Rosen, who was accepted into Annemarie Johansen's family after German soldiers were eliminating all Jews from Denmark. We can recommend this title, because it shows the bravery of the Danish people, who helped the Jews to escape to Sweden, where they were safe again.
7.Tantra: The Art of Conscious Loving: 25th Anniversary Edition
This work by Caroline and Charles Muir is based on the seminars they hosted. They use Tantra as a means to get positive results when it comes to relationships, passion, and intimacy. If you want to develop yourself physically, emotionally, and spiritually, this is your book.
8.Urban Tantra, Second Edition: Sacred Sex for the Twenty-First Century
If there is one thing you should learn from sex educator Barbara Carrellas, it is that Urban Tantra can be your guide in a fast moving world that allows for little relaxation and sexual exploration. Take your time to discover the simple techniques in this book, and we think the sexual relationship with yourself and/or your partner will improve drastically.
9.Tantric Massage: Sensual Massage Guide to Tantra Massage with Illustrated Tantra Techniques
We chose this book in our top 10, because massage is an easy step towards achieving Tantric pleasures. This guide with clear illustrations by Rozella Hart takes you on a journey to discover your better half's body like nothing has ever done before. Follow the steps to add spirituality to your relationship and get a closer bond.
10.Tantric Dating: Bringing Love and Awareness to the Dating Process
Dating can be tiring and complicated, but what if you could break the cycle by adding Tantra to the dates you are on? Catherine Auman shows you how to improve your dating life. There are interesting activities, which will form a clearer guide during the entire dating process. In our opinion this book is about much more than just tantric sex. Really learn to connect with yourself and others by applying what you have learned by reading Tantric Dating.
Top 10 worldwide book list about tantra
1 – All books by David Deida
Ever felt like your sex life / relationship is a little bit sexually neutralized? Have you ever wondered why you are often attracted to certain types of people? Or are you concerned about why you are no longer attracted to the person you are sleeping with?
David Deida is a tantra heavyweight. His work consists of fantastic books that provide insight into the dynamics of relationships. These books intelligently explore how to grow your relationships. They guide you in creating relationships that are spiritually erotic and sexually profound – passionately and genuinely committed to love.
2 & 3 – The books of Osho
For example 'Tantra. The Supreme Insight. ' Osho was a world-renowned – and controversial – spiritual teacher and the author of numerous books on spiritual practice, millions of copies of which have sold around the world.
Like other authors, he takes a holistic approach, reminding us that tantra is not just about sex, but about our way of being in the world. A spiritually and psychologically liberating book to read.
4 – Urban Tantra – Barbara Carrellas
Urban Tantra is a book about consciousness that also happens to be a sex guide. It is for anyone who wants to have more sexual and spiritual ecstasy in their life. This book will show you how sacred sex can be practiced anywhere – and in the time you actually have available in your busy life.
The book combines the principles of ancient Tantra with contemporary sex acceptance. This is one of the rare gay transgender, and BDSM friendly books. Conscious and delicious sex for everyone: whether you have a partner or not, regardless of your age, sexual preference or gender – thanks to more than 100 exercises that you can jump into and try.
5 – Orgasm Unleashed – Eyal Matsliah
Orgasm Unleashed guides you to deepen and expand your orgasmic experience, first alone and then with your loved one. It's a great book about the female orgasm. Orgasm Unleashed is easy to understand and has many exercises to help you.
6 – Tantra Illuminated. The Philosophy, History, and Practice of a Timeless Tradition
This is an ambitious work of literature that delves into the complex and intriguing history of tantra. It provides a comprehensive understanding of Tantric philosophy and a representation of misunderstandings that have arisen since Western societies 'discovered' and eroticized Tantra.
It emphasizes the sanctity of this ancient spiritual tradition and much of the knowledge shared in it is directly translated from original Sanskrit sources. It leaves you inspired and informed with a deep understanding of tantra and with a desire to move towards a tantra retreat to experience the power for yourself.
7 – Introduction to Tantra. The Transformation of Desire
This introduction to tantra looks at practices and philosophy from the perspective of Tibetan Buddhism. Written by a Tibetan Lama, the book asks the big questions about what tantra is, who it is for and how it should be practiced.
8 – Kundalini Tantra
This book is a basic text for those who want to understand tantra on a deeper level. Written by an Indian Swami (master) and Tantra Guru who has taught students all over the world, it takes a traditional approach with an emphasis on the history and cultural significance of Tantra.
But it is also a practical guide that explains how tantra activates the chakras and kundalini energy and how to start your practice.
9 – 28 Days To Ecstasy For Couples — a basic primer
If you are new to the spiritual path – or you are just looking for something different in the bedroom. 28 Days To Ecstasy For Couples by Pala Copeland and Al Link lays out a beginner's course for mastering tantric techniques.
Considering the realities of everyday life, the authors bring the practical application – known as something time consuming – together into four weeks of 20-minute sessions. The exercises preserve the spirit of the tantric practice while aiming to cultivate more intimacy and awareness in the bedroom.
10 – Then I will come back to David Deida
Read my summary of David Deida's book 'Way of the superior man' here, including favorite exercises from the book.
On your luck!