Best (Popular) Scientific Books [2023 Update]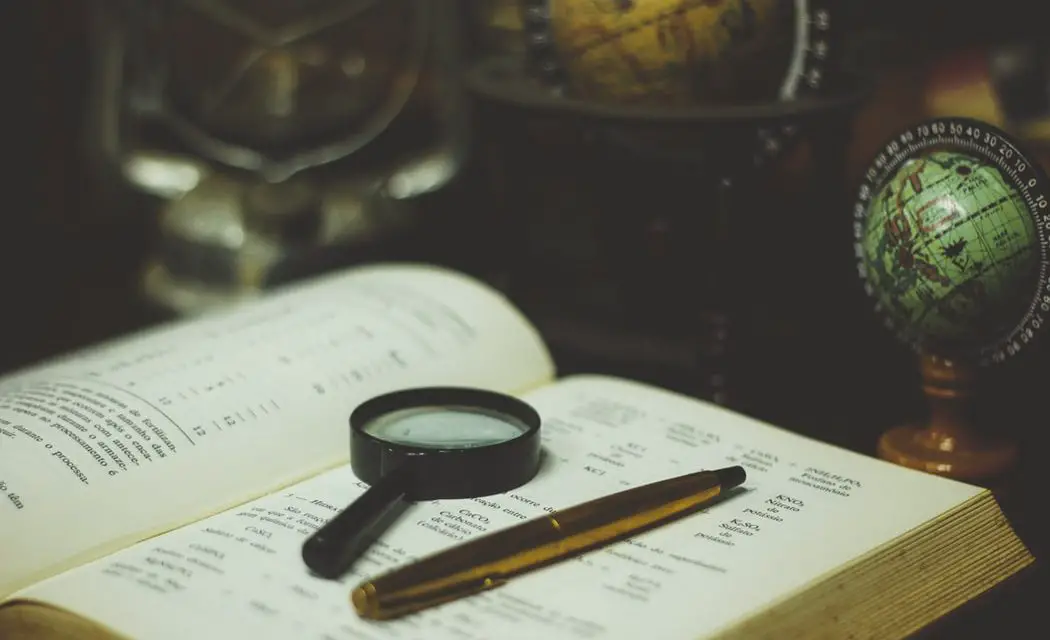 What's the Best Science Writers' Literature to Buy? Science is a fascinating topic to read about. Read on for a list of the best science books on a variety of topics.
The top 10 best books about science
Criteria for compiling these recommended books
Our editors have carefully read as many as possible books about this subject. Then, they used the following criteria for choosing the best picks:
⠀
The literary quality of the books.
The amount of books sold worldwide.
The professional reviews in newspapers.
The expertise and experience from the author.
The quality of the examples, knowledge and practicality
The actuality and whether the information is useful or too old.
Our editor's opinions: they have read and judged the books extensively.
Full disclosure: as Amazon Associates we earn from qualifying purchases.
1.The Science Book: Everything You Need to Know About the World and How It Works
If you are into the science of the world, from big subjects like physics to smaller items like microscopic creatures, then this book by National Geographic is worth it. Everything is explained with clear pictures and detailed text, in order for you to understand what the world is about. In our opinion current information on climate change is what makes this book special.
2.The Science Book: Big Ideas Simply Explained
We think The Science Book by Dan Green is absolutely fascinating, because it explains difficult subject, like string theory or gene therapy, in a way that everyone can understand it. Read about historic inventions that have shaped the world and technology as it is today, and enjoy the art and visuals that have been added.
3.Behave: The Biology of Humans at Our Best and Worst
Are you curious about why you do the things you do? Robert M. Sapolsky shines a clear light on this subject in his book Behave. You will find that much of how you behave today can be explained by the way they behaved in the early days. According to us, this book is interesting from an individual, but also from a group perspective.
4.My First Book of Planets: All About the Solar System for Kids
Dr. Bruce Betts has managed to write a book for kids ages 3 to 5, and he did so in such a manner that children will understand what the earth and planets are. Facts and incredible images will keep them mesmerized about the world and everything else in the universe for a long time. This is a good book to make your children curious, and that is why the title is in our top 10 list.
5.It's Really About Time: The Science of Time Travel
If time travelling is something you have wondered about in the past, then we suggest you read this book by John Oliver Ryan. It explains that time travel should be possible some day and why that is the case. You don't need any specific knowledge or a degree in science, just use your common sense and let the book do the rest.
6.5,000 Awesome Facts (About Everything!) (National Geographic Kids) 
You might want to read this book yourself as well, or even better, read it together, because your children will definitely be starting asking more questions about the things they have read in 5,000 Awesome Facts. There are interesting facts and fascinating photographs, and that is what we think makes this book by National Geographic the best present for all those curious children out there.
7.Interesting Stories For Curious People: A Collection of Fascinating Stories About History, Science, Pop Culture and Just About Anything Else You Can Think of
This is not a children's book at all, but any adult who loves to soak up facts and figures will be captivated by this book by Bill O'Neill. We chose Interesting Stories For Curious People for our top 10, because it will give you all the information you need to keep your mind occupied or to share fun information during meetings.
8.How to Change Your Mind: What the New Science of Psychedelics Teaches Us About Consciousness, Dying, Addiction, Depression, and Transcendence 
Michael Pollan has succeeded with this book in combining science of the brain with personal experiences of diving into his own brain and consciousness in order to find out if psychedelic drugs will beneficial to the ill, but also to healthy people in order to function better in life. We added How to Change Your Mind to our list today, because there is so much more to human consciousness than meets the eye.
9.Everything You Need to Ace Science in One Big Fat Notebook: The Complete Middle School Study Guide (Big Fat Notebooks)
The Big Fat Notebooks principle is designed around five main subjects, and each book tells in easy to understand language with lots of fun visuals and colors what the subject is about. From definitions to a quiz at the end of each chapter, Workman Publishing has managed to use the notes from the best kid in class to teach the rest of them, and that is what we think makes it stand out from all the other books on science.
10.Elements: A Visual Exploration of Every Known Atom in the Universe
Ever wondered what the 118 elements in the periodic table look like? Theodore Gray's graphics and factual information will make you wonder about the elements, even if you hadn't previously been curious about them. In our research, this is the best book out there on the elements, so you wouldn't want to miss it for the world.
Enjoy reading!