Top 10 Inspirational Books [Must-Reads] [2023 Update]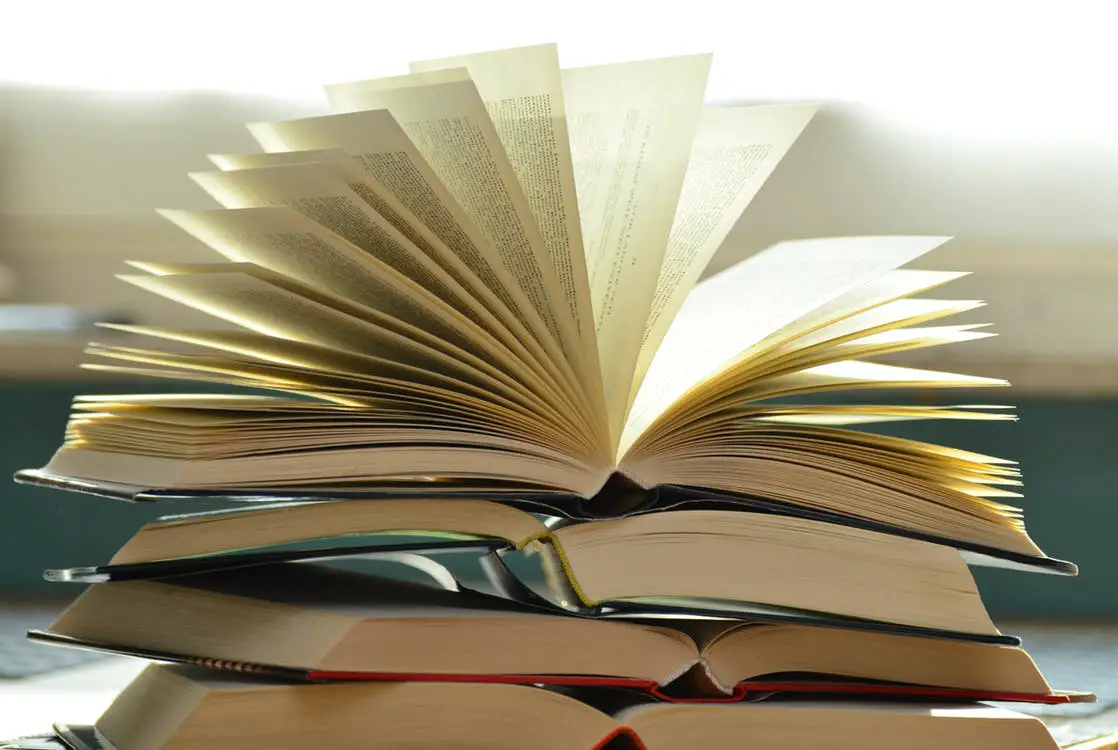 On this page you will find the top 10 book list with inspiring books for success and motivation. The books in this list are all recommended. Take a quick look to discover which one you will read first!
The top 10 best books that are inspiring
Criteria for compiling these recommended books
Our editors have carefully read as many as possible books about this subject. Then, they used the following criteria for choosing the best picks:
⠀
The literary quality of the books.
The amount of books sold worldwide.
The professional reviews in newspapers.
The expertise and experience from the author.
The quality of the examples, knowledge and practicality
The actuality and whether the information is useful or too old.
Our editor's opinions: they have read and judged the books extensively.
Full disclosure: as Amazon Associates we earn from qualifying purchases.
1.Enough About Me: The Unexpected Power of Selflessness
When his father was diagnosed with Alzheimer's disease, the award-winning news anchor Richard Lui decided to set aside his career to care for family. Selflessness, however, did not come easily. We think that this book equips you with practical tools to find meaning and compassion in even the smallest of everyday choices.
2.LifeLines: An Inspirational Journey from Profound Darkness to Radiant Light 
Before the author of this book became successful in business, she was faced with a lot of hardships. She overcame anxiety, stress, depression and despair. According to us, this book is an inspirational journey. It offers you a framework which is helpful for every inner transformation you go through.
3.Rising Above: A Green Beret's Story of Childhood Trauma and Ultimate Healing
A simple car accident changed the path of six-year-old Sean J. Rogers's life forever. His single mother checked into the hospital as a vibrant young woman and checked out as a full-blown opioid addict. This book is our pick because Green Beret Rogers chronicles the toughest battle of his life, which he eventually learned to embrace.
4.Anne Neilson's Angels: Devotions and Art to Encourage, Refresh, and Inspire
According to us this book is an exquisite 40-day devotional from beloved artist, writer, and philanthropist Anne Neilson. Each section explores one word along with a new angel painting by Anne, a thoughtful definition, a Scripture reading and prayer, and two pages of Anne's reflections from her life that offer joy and comfort.
5.Stories of the Saints: Bold and Inspiring Tales of Adventure, Grace, and Courage
This book is our pick because it lets children aged 10 and up discover more about well-known saints. It contains a lot of detailed information besides their stories, such as their name days, their patronage, and much more. In addition, the book is beautifully-illustrated containing full-color portraits of all the saints.
6.Ronaldo: A Boy Who Became A Star. Inspiring children book about Cristiano Ronaldo – one of the best soccer players in history. (Soccer Book For Kids)
Children who are soccer fans undoubtedly know who Cristiano Ronaldo is. He is one of the best soccer players in the world. We chose this one in our top 10 because it tells his story. This is a story about becoming successful despite the obstacles that are in your way.
7.The Women with Silver Wings: The Inspiring True Story of the Women Airforce Service Pilots of World War II
In our research, this book has been the best choice. It is about the women who served their country during World War II by joining the Airforce. They were part of the Women Airforce Service Pilots (WASP). They overcame many obstacles before they were appreciated for their endeavors.
8.Black Heroes: A Black History Book for Kids: 51 Inspiring People from Ancient Africa to Modern-Day U.S.A.
According to us this bestselling book is about perseverance and keeping hope alive. It tells the stories of two Sudanese children. They were faced with mortal danger on their journey towards a better life. At the same time, they managed to improve the lives of others as well.
9.A Long Walk to Water: Based on a True Story
According to us this #1 New York Times best-selling novel is a powerful tale of perseverance and hope. Newbery Medalist Linda Sue Park interweaves the stories of two Sudanese children who overcome mortal dangers to improve their lives and the lives of others. A Long Walk to Water is cherished by millions of readers.
10.New Southern Style: The Inspiring Interiors of a Creative Movement
The American South is a place steeped in history and tradition. It is a place with a fraught history, complicated social norms, and dated perspectives. Yet among the makers and artists of the South, there is a powerful movement afoot. In our opinion this book is a vibrantly illustrated exploration of today's Southern interior design.
How can we find inspiration and motivation? For example, for success at work or to become joyful so that we do everything we do with love and so that we  can inspire everyone around us?
This is the question we answered while compiling this book list. And that immediately makes this your question that you can answer with this inspiring book list.
Why this top 10 list of inspiring self-help books?
We believe that motivation, inspiration and joie de vivre is the greatest, even an infinite source of strength and growth. We have put together this book list, full of valuable insights, stories and tips, because we want to make these discoveries together with you.
We invite you to read these books and become the best at what is your gift to the world. For this you will find the top 10 on this page with the right inspiring book tips with different methodologies to motivate you. Oh yes, you can always call or email us for reading advice!
Below you will find an extra list of inspiring books
View the top 10 motivational books below.
The Alchemist
Tuesdays with Morrie
The Five People You Meet in Heaven
The Last Lecture
The Shack
Eat, Pray, Love
For One More Day
Heaven is for Real: A Little Boy's Astounding Story of His Trip to Heaven and Back
You can also search in our 'virtual book department' below
Have you already read the list with the top 10, including the bestsellers and rare gems? Then take a look at the articles below about personal development.
Then look at all our extensive articles, for example this overview with tips to get motivated.
To your success!