Best Books on Sleep (Problems) Top 10 [2023 Update]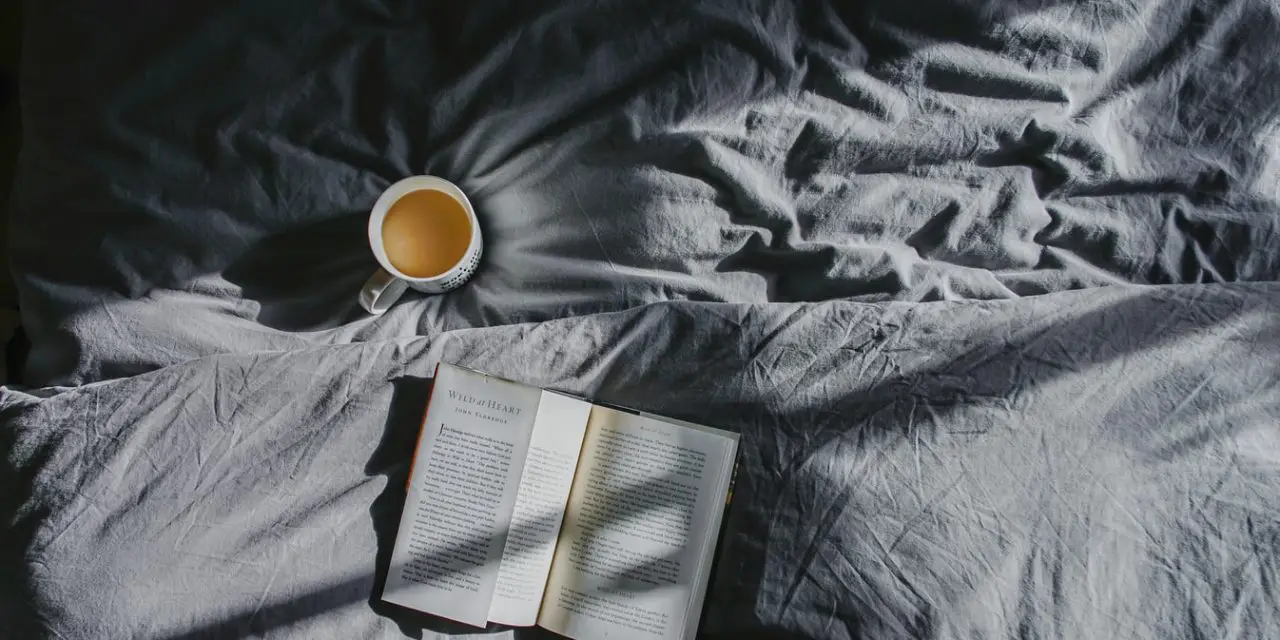 What are the best books on sleep? On this page you will find good books that help you to sleep better – on the basis of good sleep lessons. You can solve sleeping problems without medication, but with good exercises and tips from good books about sleep. Here you will find all the best sleep books in an overview.
The top 10 best books about sleep
Criteria for compiling these recommended books
Our editors have carefully read as many as possible books about this subject. Then, they used the following criteria for choosing the best picks:
⠀
The literary quality of the books.
The amount of books sold worldwide.
The professional reviews in newspapers.
The expertise and experience from the author.
The quality of the examples, knowledge and practicality
The actuality and whether the information is useful or too old.
Our editor's opinions: they have read and judged the books extensively.
Full disclosure: as Amazon Associates we earn from qualifying purchases.
1.Why We Sleep: Unlocking the Power of Sleep and Dreams
Matthew Walker has a scientific background, and that is what makes this book special according to us. Nothing comes more natural to a human being than breathing and sleeping, but still, once you grow up, sleeping can become a big problem for many. Basic questions are answered in this book, and you can also try some of the tips and tricks to improve your sleep.
2.The Sleep Solution: Why Your Sleep is Broken and How to Fix It
If you are exhausted because of a lack of sleep and depend on medication to get at least some sleep, then we suggest you read this book by W. Chris Winter. His expertise in the field of sleeping techniques will show you how you can solve your own sleeping issues.
3.Breath: The New Science of a Lost Art
It sounds so logic, and still you can fail at it terribly: relaxed breathing. The breath is essential for life, and certain techniques may be used to return to a better form of breathing. James Nestor lays out all the options for you. You should try at least one of them and find out if it helps, and that is why this book has made it onto our top 10 list of best books on sleep today.
4.The Sleep Book: How to Sleep Well Every Night
Guy Meadows gives you a program to follow for 5 weeks, and after completing it, you should be able to sleep better. Different techniques are being suggested in this book, and they all result in permanently saying goodbye to insomnia or frequent sleepless and restless nights. We think reading this book is absolutely worth it.
5.The Book of Sleep: 75 Strategies to Relieve Insomnia
The viewpoint of this book by Nicole Moshfegh is based on CBT-I, or cognitive behavioral therapy for insomnia. That being said, it helps you take a closer look at your sleeping problem first, by keeping a log. Once you have identified problems, you can select the right strategy for you. Every little detail can make a big difference, like room temperature, drinking coffee to close to bedtime, et cetera. We think this book will help a lot of people with treating improving own sleeping habits.
6.The Nocturnal Brain: Nightmares, Neuroscience, and the Secret World of Sleep
Sleep problems are different for everyone. You might experience nightmares, while your partner suffers from apnea. Finding a solution starts with defining the problem itself and its symptoms. Once you have done that, you can move on to trying one or more methods to sleep normally again. According to us the cases described in this book by Guy Leschziner will give you new insights on the factors that have an effect on your sleep.
7.How to Sleep: The New Science-Based Solutions for Sleeping Through the Night
"Sleeping through the night" sounds like you have a newborn in the family, but unfortunately even adults can suffer from severe sleeping problems. Rafael Pelayo's knowledge on the science of sleep helps you understand what can be improved. We can recommend trying the advice, as it will help you be fitter during the day, and sleep better during the night.
8.Socialists Don't Sleep: Christians Must Rise or America Will Fall
This book explains to you what has gone wrong in the past and is still going wrong in America nowadays. If Americans want the country to survive and thrive, they should be aware of how history has led it to the state it is in now. It should also teach future generations what should be prevented of ever happening again at all cost. Only then – we think – there is hope for the future.
9.Nothing Much Happens: Cozy and Calming Stories to Soothe Your Mind and Help You Sleep
Kathryn Nicolai knows that the mind needs rest before it can submit to falling and, more importantly, staying asleep. The stories described in Nothing Much Happens will get you in a relaxed mood, right before it is time to fall asleep. In our opinion these stories are perfect to start a good night's sleep.
10.Where Do Diggers Sleep at Night? (Where Do…Series)
If you have discovered that your child (age 2 to 5) has trouble falling asleep, we suggest reading this book by Brianna Caplan and Christian Slade together. The illustrations and storyline will distract and relax a child's mind. It will fall asleep more easily, and at the same time you have spent valuable time together. It may help your mind relax as well.
Bonus tips: other good recommended books about sleep
1. Sleep – Matthew Walker
New scientific insights about sleeping and dreaming.
2. Why we sleep
The New Science of Sleep and Dreams
Read a good book at all before going to sleep
When evening comes, you no longer allow screens in your bedroom. Do book. They even help you to fall asleep. Here you will find our overview with all the best books per genre .