Divi WordPress Theme: Review & Experiences [Bad?]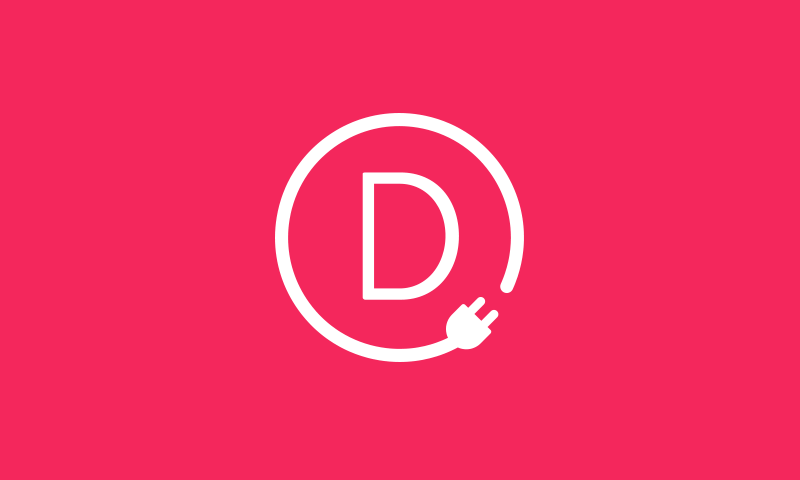 What's the Best Premium WordPress Theme to buy? Should it be Divi? Of course you can choose a free WordPress theme, but a 'premium theme' is a small investment if you realize how important your website is. In this article you will find our review about Divi. From entrepreneur to entrepreneur. Read along…
My Divi websites as a simple example (afternoon of work)
I set up happyrubin.com and my Dutch websites in one afternoon with Divi. Modern websites are – thanks to Divi – already available with minimal effort. They are not finished, I have not used all functions at all and I personally do not think a nice design is important at all, but I was able to start beautiful sites with minimal effort.
You can find several Divi reviews on WordPress and marketing websites on the internet, but they write reviews 'because they have to'. This review is unique because it was written by a regular entrepreneur who uses Divi for his own websites / blogs.
In addition, I have installed Divi with numerous marketing clients of mine. You can just install the theme unlimited with others for free. This is one of the many reasons why the price of Divi ($ 249 including VAT) is ultimately not that bad. The other reasons can be found below:
Why is Divi possibly the best wordpress theme?
Over the years I have discovered the following reasons to choose Divi :
Divi Contains advanced and simple 'WordPress templates'.

In Divi these are called '

layouts

':

ready-to-use pages

 for your website.

Divi has

layouts for almost every field.

Divi is a complete package that includes, for example, the best WordPress theme for photography, fashion, restaurants and much more.

Elegant Themes, the company behind Divi, has fully focused on Divi.

Every week there will be

new updates, functions, improvements, tips and layouts.

Elegant Themes does not mind if you share Divi with friends or customers unlimitedly.

That is also included in the price.

You can just install your Divi package with all kinds of other people for free.

They even encourage you to do this.

The builder is

fast to build a site with it

.

Visual builders used to be slow to work with, but the Divi builder only has 'lag' if you are building on a really slow computer.

It is also fast for the end users.

The

pages load at normal speed

and are not slowed down because it is built with Divi.

The theme is

maximally responsive

.

You can even show specific images, elements, rows and sections specific to mobile devices or vice versa.

Perfectly

integrated with Woocommerce

: for example, it adds a shopping cart in the main menu and it has very nice shop pages.

Everything is in the theme, so you

hardly need any plugins anymore

.

Contact Form?

Is in it.

Pricing tables?

Is in it.

Flexible sidebars?

Is in it.

Sliders?

Is in it.

Email opt-in?

Is in it …
In my opinion this is the most 'premium' theme and there is no reason to choose a different theme. Yet there are a number of cases in which it is better not to go for Divi …
When should you not buy Divi?
There are two situations where you have to leave Divi on the left:
If you are not a company, but a simple hobbyist.

Driven hobbyists and businesses are happy to pay $ 249 including VAT to get the best out of WordPress, but a free WordPress theme is also enough if you work on a hobby basis.

If you expect to get another WordPress theme again in a short time.

Everything you have made in Divi in ​​terms of layout is then no longer usable.

You can then only transfer your texts and images to the other theme.

On the other hand, there is actually no reason to leave Divi at all, because it is the most complete theme in which everything is possible.

If you are happy with your current theme and don't feel like converting everything.

You can also just use the Divi Builder Plugin in combination with your current theme.

It is included in the Divi package ($ 249 including VAT).
Should you choose the Divi WordPress theme?

Check out the tutorial / manual / review here
If you have any questions about it, ask them in the comments at the bottom of this page and I will answer it or possibly record an accompanying video with an explanation for you.
As you will see in the video, this is by far more understandable, faster and more powerful than other visual builders for WordPress, such as Elementor or Beaver.
Alternatives: what are good themes for less money?
I can't imagine that you don't want to go for the best, but if for some reason you don't have more than 50 euros to spend, the best alternative is Themeforest ! That's where I got the current theme of this website (happyrubin.com).
More information about the Divi theme?
Click here to get more information about Divi.
Final note on affiliate links: I am actually a Divi customer. As you could read and see in this article, I have made websites with it for myself and others. As a longtime WordPress user, I have become convinced that this is the most premium theme. In this way I am an ambassador for Divi, and Elegant Themes enters into affiliate partnerships with people like me. That's why there are affiliate links in this article.