Best Online Marketing Books: Top 10 [2023 Update]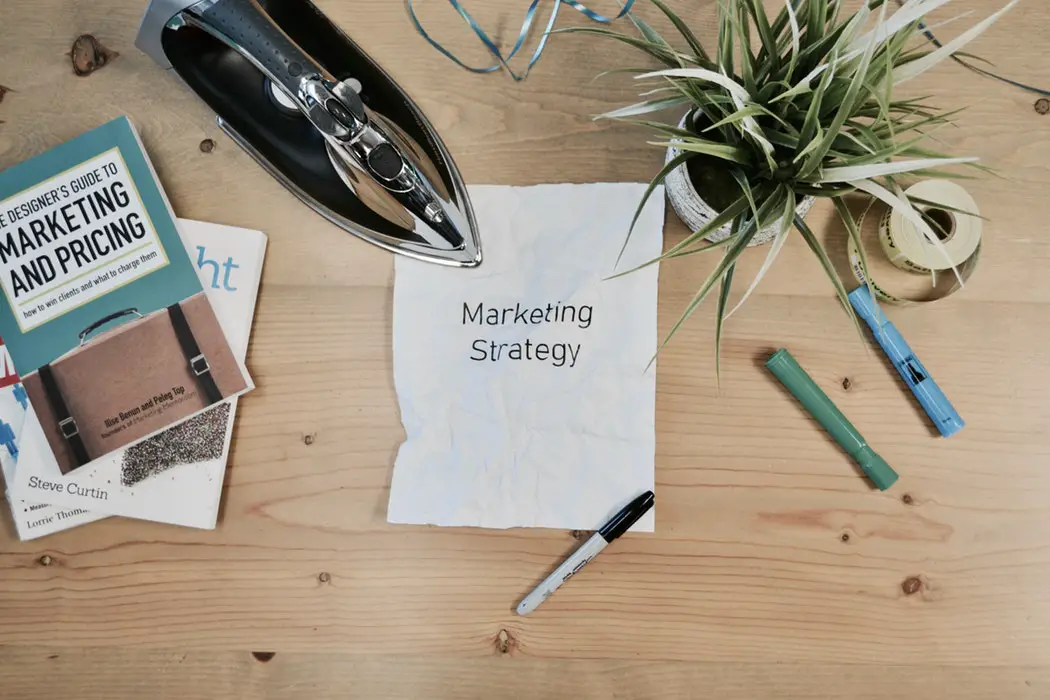 What are the best online marketing books? Maybe you are a marketing employee, entrepreneur, independent coach, trainer or maybe you are following a study about business. In any case, here you will find the top 10 online marketing books you should read. Let's find out…
The top 10 best books about online marketing
Criteria for compiling these recommended books
Our editors have carefully read as many as possible books about this subject. Then, they used the following criteria for choosing the best picks:
⠀
The literary quality of the books.
The amount of books sold worldwide.
The professional reviews in newspapers.
The expertise and experience from the author.
The quality of the examples, knowledge and practicality
The actuality and whether the information is useful or too old.
Our editor's opinions: they have read and judged the books extensively.
Full disclosure: as Amazon Associates we earn from qualifying purchases.
1.SEO 2021: Learn search engine optimization with smart internet marketing strategies
This book by Adam Clarke is at the top of our list for a good reason: no-one can go without SEO anymore. Whether you are a beginner or experienced, if you do anything online, you need to keep up with your SEO skills. SEO 2021 does exactly what it promises, because all recent changes by Google have been incorporated in this latest version.
2.Marketing Made Simple: A Step-by-Step StoryBrand Guide for Any Business
If you are looking for ways to grow your business, you need to be aware of how to attract new customers today. We think this book by Donald Miller is worth reading, because you can use the checklist to learn of new opportunities to market your brand.
3.Social Media Marketing Workbook: How to Use Social Media for Business
Stanford University is using the Social Media Marketing Workbook to teach students about social media marketing. This latest book, however, has been updated with the newest information and latest trends. In our opinion, you can't go wrong with a book by Jason McDonald, because he practices what he preaches.
4.Digital Marketing Strategy: An Integrated Approach to Online Marketing
Simon Kingsnorth manages to explain to you in simple words how you can effectively implement different digital channels. It is not just about the techniques, and that is what makes this book unique in our eyes. You also learn about customer loyalty and marketing automation, Artificial Intelligence, and how to measure if your different marketing activities work out as planned.
5.The Nuclear Effect: The 6 Pillars of Building a 7+ Figure Online Business
If you feel like you are stuck in the hamster wheel with your online business, and don't know anymore how to escape, then let Scott Oldford inform you with his book on how to do just that. The Nuclear Effect is part of our top 10 list today, because you and your company need the energy that this book describes.
6.The Book on Rental Property Investing: How to Create Wealth and Passive Income Through Smart Buy & Hold Real Estate Investing
Are you thinking of investing in real estate? Want to learn all the tips, tricks, and strategies that are out there? This book by Brandon Turner, who is still an active investor who uses real estate to obtain financial freedom, will give you all the tools you need to start investing wisely. According to us, anyone who is looking for a good way to invest money can benefit from reading The Book on Rental Property Investing.
7.The YouTube Formula: How Anyone Can Unlock the Algorithm to Drive Views, Build an Audience, and Grow Revenue
Why not start at the top and learn only from the best? Derral Eves owns the biggest YouTube how-to channel, and in this book he shares all his secrets with you. If you want to know how YouTube's algorithm works, and how you can use this information beneficially, then we strongly suggest you order your copy of this book.
8.Online Marketing for Busy Authors: A Step-by-Step Guide
Fauzia Burke already advises many new and experienced authors on how to use digital marketing to their advantage. This book now makes this information easily available to every author in the world who realizes he can't do without the internet. We think this book is valuable, because it is not just about a book publisher anymore. Every serious author should follow Fauzia Burke's step-by-step guide.
9.From Nothing: Everything You Need to Profit from Affiliate Marketing, Internet Marketing, Blogging, Online Business, e-Commerce and More… Starting With <$100
If you want to start an internet business, we think you should at least read this book by Ian Pribyl. He even shows you that you don't need a big budget, just some simple skills and an easy to follow guide on which steps to take. With this book, anyone can do it.
10.Seven Figure Social Selling: Over 400 Pages of Proven Social Selling Scripts, Strategies, and Secrets to Increase Sales and Make More Money Today!
This book by Brandon Bornancin is all about social selling and what it can do for your business. Learn from a pro what social media channels to use, and how to implement what strategy when. If you apply what you have been taught in Seven Figure Social Selling, you will be able to fulfill all your dreams. We think this book will bring you closer to understanding what social selling is, and why you should give it a chance.
What are the best online marketing books? The bonus top 10 …
Let's take a look at the bonus list with even more good online marketing books and mainstream marketing books …
1 – Marketing books from Kotler: Principles of Marketing & Marketing – The Essence
Kotler is one of the most used names in the academic marketing world. His explanation is purely scientific. In these two books you will not just find single slogans. Kotler teaches us the official academic way to get started with a marketing strategy. Kotler also brings us back to the original intent of marketing: listening to what the customer needs and building a relationship with the customer.
2 – How brands grow
This book is also highly regarded because it is purely scientific. You will read – based on decades of research – how your brand gets known and how your customers become fans of your brand.
3 – This is marketing (Seth Godin)
This is the first non-academic book on this list. Seth Godin describes marketing without jargon and avoids scientific models. Yet he is also sometimes cited in marketing courses. We know Seth Godin from the Purple Cow theory, but his book 'This is now marketing', or 'This is marketing', is also very good.
4 – Marketing Psychology Book: All Dan Ariely's Books
Dan Ariely has become known for his funny and interesting sales experiments in and around his university. For example, he experimented with the sale of biscuits in the canteen and unleashed all kinds of psychological tricks. The result is books full of research results on consumer psychology. Very nice to read!
5 – Gary Vaynerchuk: Open doors … but the most important open doors
Gary Vaynerchuk tells you everything the scientific marketing books don't tell you. They are the biggest open doors around entrepreneurship and marketing, but they are important. Think of statements such as 'You have to put in the necessary work, otherwise I don't want to see you bummed about the result you have not achieved'.
Extra bonus tips: free books on online marketing (shipping costs only)
Online marketing is a useful skill to learn. And when well-known authors such as Russell Brunson give away their best work for shipping costs, then we will be the first to point this out to you.
1. Dotcom Secrets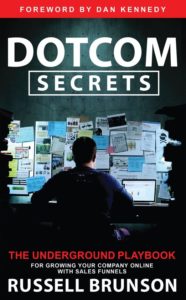 2. Expert Secrets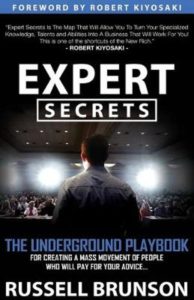 To your success!