Best hobby books for your free time [Top 10] [2023 Update]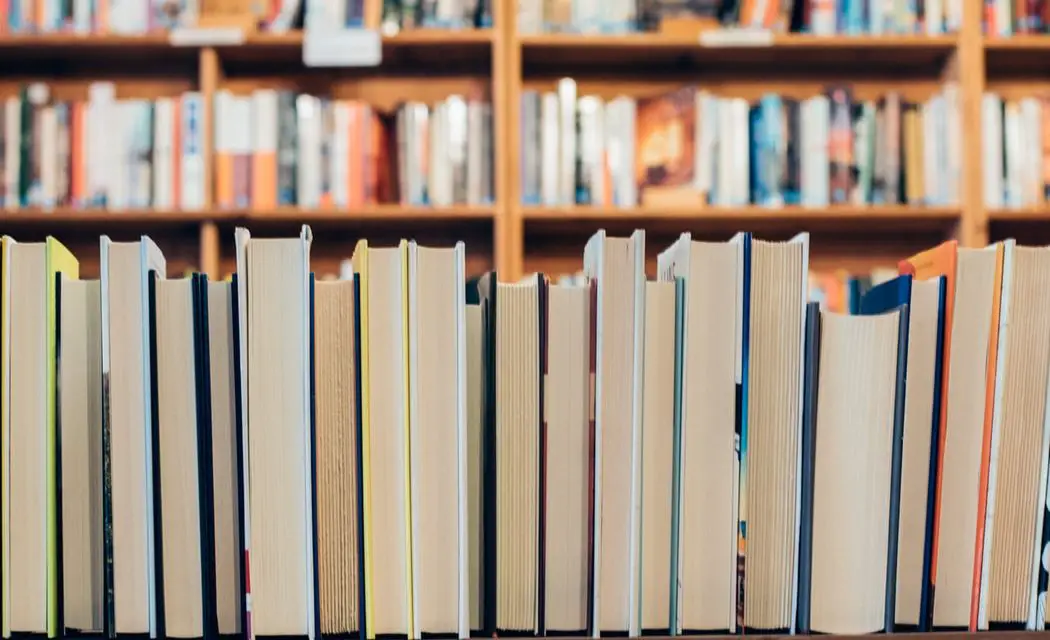 Are you looking for good hobby books and DIY books? Hobbies make life beautiful. That is why we have listed the 10 most useful and popular (e-) books here to get started with a hobby. Read on for the top 10 hobby books …
The top 10 best books about hobbies
Criteria for compiling these recommended books
Our editors have carefully read as many as possible books about this subject. Then, they used the following criteria for choosing the best picks:
⠀
The literary quality of the books.
The amount of books sold worldwide.
The professional reviews in newspapers.
The expertise and experience from the author.
The quality of the examples, knowledge and practicality
The actuality and whether the information is useful or too old.
Our editor's opinions: they have read and judged the books extensively.
Full disclosure: as Amazon Associates we earn from qualifying purchases.
1.101 Fun Things to Do in Retirement
No more morning commute, no more idiotic bosses, no more stressful deadlines! You are now officially off the clock and the world is your oyster! There is no need to be bound by convention. According to us this book is the perfect retirement gift, or simply a great read for anyone that loves life and laughter!
2.Metal Detecting: A Beginner's Guide: to Mastering the Greatest Hobby In the World
For some people metal detecting is the best hobby there is. We chose this one in our top 10 because it introduces you to this great hobby. The book is a beginner's guide and you can read how relatively simple and easy it is to find treasures.
3.Sew Me! Sewing Basics: Simple Techniques and Projects for First-Time Sewers (Design Originals) Beginner-Friendly Easy-to-Follow Directions to Learn as You Sew, from Sewing Seams to Installing Zippers
Whether you are someone who is just getting started with sewing or whether you are experienced: this book has proven to be very helpful. In our opinion, the book contains all the necessary information. From buying your first sewing machine to all the details about installing zippers and many other techniques.
4.Hobby Farm Animals: A Comprehensive Guide to Raising Beef Cattle, Chickens, Ducks, Goats, Pigs, Rabbits, and Sheep (CompanionHouse Books) Breed Selection, Behavior, Health Care, Breeding, and More 
In our opinion this book tells you all you every wanted to know about hobby farming. It sets out in detail how to raise animals like chickens, sheep and pigs. In addition, you will discover more about breed selection, the behavior and the health care of farm animals.
5.Hobby Farming For Dummies
If you are looking for a guide that helps you with the basics of hobby farming, we highly recommend this book. It is in our top 10 because you will discover all there is to know before you get started. From deciding what to farm to creating the best shelter.
6.HOW TO MAKE RESIN JEWELRY: Complete Guide To Everything You Need To Know About Making Resin Jewelry. Becoming An Expert In Making Resin Jewelry
If you are interested in making resin jewelry this book might just be what you're looking for. According to us it contains all the necessary details to help you on your way. Regardless, if you are set to create resin earrings, bracelets or necklaces. This book guides you through the entire process
7.Blender 3D By Example: A project-based guide to learning the latest Blender 3D, EEVEE rendering engine, and Grease Pencil, 2nd Edition 
We chose those one in our top 10 for those of you who are looking for a guide on Blender 3D. It contains all the information you need to know before you get started. You will learn the process by means of examples and basic modelling tools.
8.The Ultimate Guide to Sea Glass: Finding, Collecting, Identifying, and Using the Ocean's Most Beautiful Stones
For some people finding sea glass is the best hobby in the world. The same goes for the author of this book. She is the owner of the most beautiful sea glass collections. In this book she shares her knowledge with you. She provides information not only on finding sea glass but also on identifying it.
9.The Greenhouse Gardener's Manual
If you want to know the secret of how to become a successful greenhouse gardener, we advise you to read this book. It contains detailed information on how to grow fruits, vegetables and plants. In addition, you learn how to design a greenhouse, enabling you to create the perfect environment.
10.Rock Art Handbook: Techniques and Projects for Painting, Coloring, and Transforming Stones (Fox Chapel Publishing) Over 30 Step-by-Step Tutorials using Paints, Chalk, Art Pens, Glitter Glue & More
Rock art is showing up everywhere. The good news is you can do it yourself! Just look in your own backyard, a nearby beach, or the local gardening center to find the perfect rock. We think that with the help of the tutorials in Rock Art Handbook you'll be on your way!
More book recommendations for hobbies in your free time
1 – Everyone can crochet & Crochet for starters
Crocheting is cool. It is not only cool, but also very functional because you can crochet all kinds of things yourself. And yes, that is 10 times more beautiful than when you buy cheap textiles from a store. The two books below have proven to be very popular among people who want to take up this hobby.
2 – Coloring for adults
Yes, it is a trend, but look beyond the trend and see the relaxation you can get from adult coloring. Mindful drawing could just be very welcome. Get started with mandala coloring pages.
3 – Put together something beautiful and useful for in or around the house: nice DIY books
There is no better hobby than literally tinkering something that is also functional. We recommend Teds Woodworking.
4 – Mindfulness or yoga books
Something completely different from being productive. This is just the opposite of that: doing nothing and making your body and mind healthy.
5 – Photography books
The best book on photography focuses on originality and composition. Forget all the technical aspects of photography, such as shutter speed and other details such as ISO. Once you've learned how to create original compositions, you can even win a photo contest with a 1997 webcam.
6 – Making money online
This is not a conventional hobby, but perhaps that is why it is extra interesting. Moreover, if you do this properly, you can create more money and free time so that you can take up even more hobbies.
7 – Tarot
Tarot is a great hobby because it allows you to develop your creativity and intuition. Moreover, you can also create intuitive messages for other people and help them with that.
8 – Finishing bucket lists
Use your hobby time to complete your own bucket list and use bucket list books full of bucket list ideas.
9 – Parrots or parakeets
It is not so special to have a parrot or parakeet, but it is if they are trained! You are only a real hobbyist if they can do tricks. So it is really fun to get a book about this.
10 – Cooking… healthy!
Cooking is a popular hobby, but healthy cooking is more specific. For example, use the famous Recipe Bible as your bible while discovering this new hobby.
On your luck!