Self-help books Top 10 [Update 2023] [Self-development]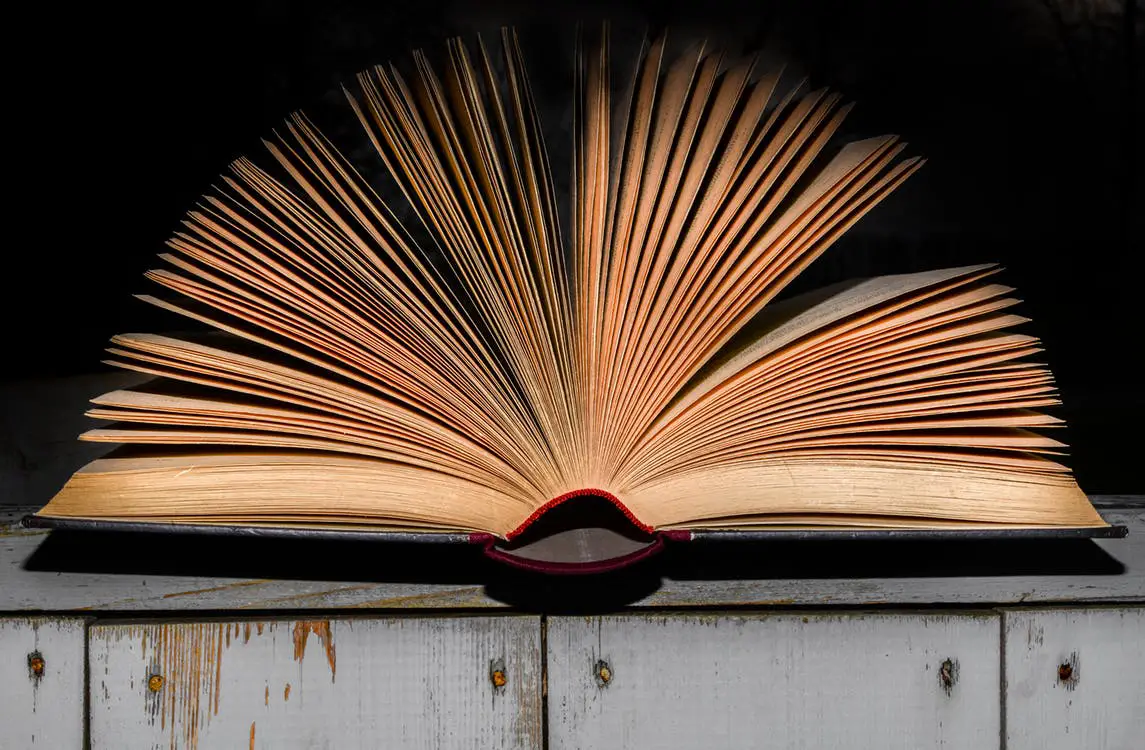 What are the best, most inspiring self-help books for physical, emotional, professional and / or personal development? Read on for an overview with our top 10…
The top 10 best books about self-help according to our editors
Criteria for compiling these recommended books
Our editors have carefully read as many as possible books about this subject. Then, they used the following criteria for choosing the best picks:
⠀
The literary quality of the books.
The amount of books sold worldwide.
The professional reviews in newspapers.
The expertise and experience from the author.
The quality of the examples, knowledge and practicality
The actuality and whether the information is useful or too old.
Our editor's opinions: they have read and judged the books extensively.
Full disclosure: as Amazon Associates we earn from qualifying purchases.
1.Stop Checking Your Likes: Shake Off the Need for Approval and Live an Incredible Life
If you realize your face is directed more to devices than to people, we think it might be the right time to read Stop Checking Your Likes by Susie Moore. Stop wasting time and giving control of your life to modern technology. You don't need a thumbs-up or like to learn to appreciate yourself. Reading this book is the first step to self-confidence.
2.LifeLines: An Inspirational Journey from Profound Darkness to Radiant Light
Melissa Bernstein shares her personal story of how she moved from despair and depression to finding meaning in life again. If your life lacks hope, we think this story comes with a clear message. Inner peace is possible for everyone, just learn to recognize and use your lifelines.
3.The Power of Discipline: How to Use Self Control and Mental Toughness to Achieve Your Goals
Has life given you too many lemons, and are sick and tired of trying to make lemonade out of them? There is hope on the horizon, because it all comes down to discipline. You can be talented as hell and highly intelligent too, but that is only part of what makes you successful. This book is on our list, because it starts at the very beginning and helps you reach your ultimate life goals by starting with you.
4.Good Vibes, Good Life: A Real-World Guide to Achieving a Greater Life
All too often the society you grow up in, dictates how you should behave and what you should aim for. This is a great distraction of the true you, and many times you feel you have drifted away from what is your core. If this sounds familiar to you, we suggest you read Good Vibes, Good Life by Vex King. It helps you understand yourself, and makes you find your way back to your heart.
5.Forgiving What You Can't Forget: Discover How to Move On, Make Peace with Painful Memories, and Create a Life That's Beautiful Again
Lysa TerKeurst can teach you how to let go of bad memories and resistance. It helps to forgive and let go, but although that sounds really easy, what actions are actually involved in doing so? We think that following the steps in this book will be very useful for anyone who fights resentment or needs to heal himself to move on.
6.Self-Love Workbook for Women: Release Self-Doubt, Build Self-Compassion, and Embrace Who You Are
Women are mostly taught to love others and take care of others first, before taking care of themselves. That is why it is our opinion that this workbook by Megan Logan will be able to help many women in discovering how to self-love again, before giving all your energy away and not having enough left for yourself.
7.Atomic Habits: An Easy & Proven Way to Build Good Habits & Break Bad Ones
Changing your habits means you need to start with changing your system, at least that is what psychology, biology, and neuroscience tells you. We like this book, because of the guide it gives you on how to obtain a permanent change of habits. Out with the old, bad habits, and in with the new ones, that is what you will learn from this book by James Clear.
8.Recovery: Freedom from Our Addictions
This audiobook is being read by the author himself, Russell Brand. He recovered from many different types of addiction, and his story is one being told with compassion, and honesty. Besides that, we think his story is worth knowing, because of his tremendous sense of humor. There is no doubt you will listen to his advice.
9.The Self-Love Workbook: A Life-Changing Guide to Boost Self-Esteem, Recognize Your Worth and Find Genuine Happiness
Low self-esteem will keep you from finding true happiness within yourself. If this is the case for you, then you will always keep looking at other people for a feeling of accomplishment and worthiness. We think this book will be helpful for anyone who has low confidence. Read this book, try the advice, and notice the difference.
10.Let That Sh*t Go: A Journal for Leaving Your Bullsh*t Behind and Creating a Happy Life (Zen as F*ck Journals)
TIt is so much easier to let things go and not pay too much attention to what people around you are thinking or saying about you. To most of us, however, this doesn't come naturally. That is why Monica Sweeney's journal will lend you a hand. Text and activities make up the journey to letting go. According to us, everyone needs this every now and then.
The worldwide top 10 list of best self-help and personal development books
All the books in this list encourage you to help yourself with the theme in which you want to improve yourself or make yourself healthier.
In the following self-help books you will find many ways to improve yourself. This means that these types of books are also called self-development books.
The Happiness Project:

Whatever you're dealing with, you ultimately want to be happy.
The Miracle Morning:

a healthy sleep and an optimal morning contributes enormously to your health. And that speeds up the recovery process.
The Self-Healing Capacity:

you will not find a more literal form of self-help book. Deepak Chopra and Rudolph E. Tanzi tell you how – in addition to your doctor's visit – you can heal any illness yourself through the power of your own body.
Happiness Is The Way

is the last book Wayne Dyer wrote before he passed away. Fittingly, he looks back on his life with the most important methods of helping and developing yourself. Besides, Wayne Dyer's Wrong Zones is also a self-help classic recommended by many psychologists. The book explains practically how to maintain good psychological health.
Hold Me Tight

shows that to work on your relationship, you don't necessarily need to go to a relationship coach. With the right self-help book you can also get started yourself.
The Power of the Now:

to get started with problems yourself via the spiritual tour.
Byron Katies 4 questions

have been a practical exposition for countless people of a spiritual angle to get out of their worry and depression.
The One Thing:

in terms of entrepreneurship, achieving goals and success, this book has made the most impact in recent years. It teaches you a method that you can apply yourself that is extremely simple because it only contains one step: do one thing, and keep doing it for a year – without doing other things – until you are successful.
The Power of Habit:

An extension of The One Thing we find this book, because habit is something you can teach yourself, so that you lead yourself to success. A real self-help book!
Predictably Irrational:

for people who want to help themselves in the field of marketing, or for people who want to arm themselves for it. This is – along with Influence – one of the books that has made the most impact around the theme of human behavior in marketing communications.
What are self-help books?
Self-help means that you – in addition to your doctor's visit – test things independently. Just from your own home. This can be done by means of books that allow you to work independently with your own theme.
Sometimes it is to solve a problem and sometimes there is nothing wrong, but you simply want to make yourself even better. In that case, these types of books are sometimes called 'self-development books'.
For example, self-help books are used for health complaints , stress, burnout and depression. But also to work independently to improve your career or relationship .
These types of books are also often used for self-development, or self-development without necessarily 'something going wrong'. In that case, you just want to get better at something, or be happier in general.
The methods of many self-help books can prescribe the same as what a doctor would do. In addition, there are many books that offer an 'alternative' or 'spiritual' approach.
More good books on self-development?

View all book lists
Self-development is very broad. It can be about anything. That is why we have made a complete overview here with all lists of good books per subject. Have a look and enjoy reading.
To your success!