Funny Books: These Are The Most Humorous Books [2023 Update]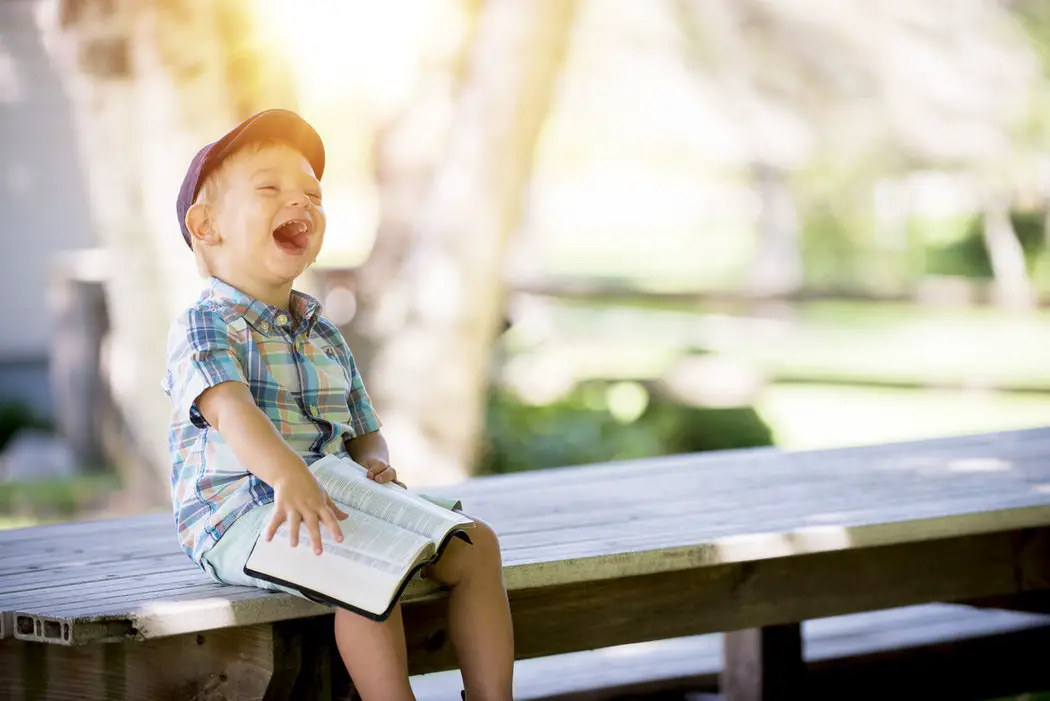 Do you want to laugh at a humorous feel-good novel or another cheerful and funny book? Here you will find the perfect lists of fun, humorous books to laugh with. Read on and find the funniest book …
The top 10 best books that are humorous
Criteria for compiling these recommended books
Our editors have carefully read as many as possible books about this subject. Then, they used the following criteria for choosing the best picks:
⠀
The literary quality of the books.
The amount of books sold worldwide.
The professional reviews in newspapers.
The expertise and experience from the author.
The quality of the examples, knowledge and practicality
The actuality and whether the information is useful or too old.
Our editor's opinions: they have read and judged the books extensively.
Full disclosure: as Amazon Associates we earn from qualifying purchases.
1.Chicken Thoughts: Comics About Birds 
This book is really for all ages and will definitely make you laugh out loud. Inside Chicken Thoughts you will find comic strips and if you have ever had a bird in your life, you can relate to what you read and see in this book. Once you have read this book by Sarah Wymer's, you will wish she wrote more books on recognizable subjects for human beings according to us. 
2.Father Brown Complete Murder Mysteries: The Innocence of Father Brown, The Wisdom of Father Brown, The Donnington Affair
If you like slow-paced detective puzzles, then the stories of Father Brown by G. K. Chesterton will keep your mind occupied for quite some time. In our opinion this book deserves to be in our top 10, because not all books should be adapted to the fast and flashy world we now live in, so take your time when reading this book.
3.I Have a Bad Feeling About This: A Funny Survival Guide for Teen Boys About Breaking Out of Your Comfort Zone
Jeff Strand's book is an ideal read for anyone interested in hilarious survival books. (Young) Adults and boys aged 13 to 16 will love the story about a survival camp that does not turn out as expected, and, as you can imagine, humor is the key to survival at any point in life anyway, and that is exactly why we picked this title.
4.You'll Never Believe What Happened to Lacey: Crazy Stories About Racism
Two sisters, Lacy Lamar and Amber Ruffin, write down their anecdotes about absurd and racist situations they have encountered. The difference in both of their lives couldn't be any further apart, with one living in a big city and the other in a small Nebraska town. We think this is an interesting addition to your book collection, because it gives you examples of racism, blended with humor. It is both fun and embarrassing at the same time, and teaches you about cultural diversity.
5.The Funny Thing About Norman Foreman: A Novel
This feel-good novel will definitely lift your spirits, and the journey Sadie and her son go on, is both funny and touching. It all starts with a five-year plan, that is then rewritten because of death, and that is when things turn out to be hilarious and moving. This book by Julietta Henderson made it to our top 10, because you will experience a rollercoaster of feelings while reading it.
6.Flash: The Homeless Donkey Who Taught Me about Life, Faith, and Second Chances (Flash the Donkey)
Rachel Anne Ridge shares this story about a donkey showing up in her driveway on the worst possible moment in her life. She doesn't turn the donkey away though, and then, as it turns out, this is the best thing that could ever have happened in this family's life. We love this book, because it is a true story about life giving you exactly what you need at the time you need it most.
7.Humping Animals Adult Coloring Book: Hilariously funny coloring book of animals gone wild! Color, laugh, and relax!
Forget about creating your own mandalas, seriously! Just think back of the last time you couldn't turn your eyes away from two animals humping, or trying to. Now picture these images in an adult coloring book, and you have found John T.'s Hilariously Funny Coloring Book of Animals Gone Wild. This coloring book has made it to our top 10 list of funny books, because if this doesn't make you laugh, what will?
8.Life is Funny: Adult comedy book filled with funny short stories about the humorous world we live in
Seven Munson shares 129 short stories with you, and they will make you laugh and teach you how to take life a little less seriously. Embarrassing and ridiculous situations happen to everyone, but what happens in this book will brighten up your day. Are you ready to giggle and forget about how cruel life can sometimes be? Then we think this book is your best bet.
9.The Temporary Roomie: A Romantic Comedy (It Happened in Nashville Book 2)
Ever caught yourself trying not to laugh out loud in public? Then read this book in private, because the tears will be rolling down your cheeks from pure pleasure. The story written by Sarah Adams is exactly what happens when a man challenges a woman with silly demands. She will do what the man expects of her, and then add a lot more to it. Revenge is always sweet, and that is why we like this book.
10.What's So Funny About Getting Old
Ed Fischer and Jane Thomas Noland have collected insights, quotes, and cartoons about what happens when you get old. Whatever you have heard so far about what to expect, it is much, much worse, but also extremely hilarious. Physical limitations, miscommunications, not wanting your face to show your age, it is all in this book, and that is why this book should be on this list.
What kind of fun & humorous books can you find in the list above?
In the list above, you will find humorous, fun literary books to read. Comic books that make you happy. For men, women, girls and boys. They are relaxing books that make you happy. Real feel-good!
You can find

novels with a lot of humor.

Also,

you will find a list of

non-narrative books that are funny.
Have fun reading while enjoying these books with humor!