Best books about anxiety – These self-help books against anxiety work!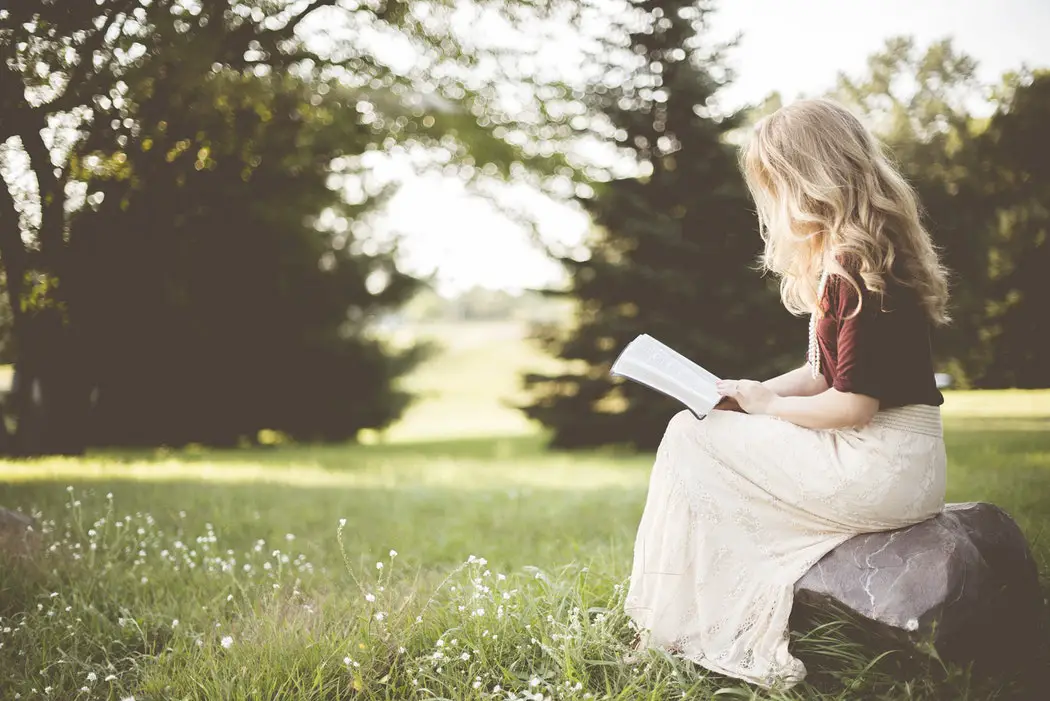 What are the best books against anxiety? With the books from this list you can work on your anxiety independently. Hence the name 'self-help books against fear'. Read on for the recommendations…
Check out the best books on how to overcome anxiety
Criteria for compiling these recommended books
Our editors have carefully read as many as possible books about this subject. Then, they used the following criteria for choosing the best picks:
⠀
The literary quality of the books.
The amount of books sold worldwide.
The professional reviews in newspapers.
The expertise and experience from the author.
The quality of the examples, knowledge and practicality
The actuality and whether the information is useful or too old.
Our editor's opinions: they have read and judged the books extensively.
Full disclosure: as Amazon Associates we earn from qualifying purchases.
What are the recommendations for dealing with anxiety or an anxiety disorder? Let's look at the top list…
The top 10 best books about anxiety
1.Depression, Anxiety, and Other Things We Don't Want to Talk About
Unfortunately, anxiety and depression are often seen as taboo subjects in the modern world, despite so many people suffering from them. This book brings the conversation to the forefront and gives you all the information you need to overcome your problems.
2.Sometimes I'm Anxious: A Child's Guide to Overcoming Anxiety (1) (Child's Guide to Social and Emotional Le)
Our pick for any children who are dealing with anxiety or parents who have noticed anxiety in their children. At such a young age, there are sometimes very few resources for anxiety. This guide gives kids all the information they need without being patronizing.
3.A Little SPOT of Emotion Box Set (8 Books: Anger, Anxiety, Peaceful, Happiness, Sadness, Confidence, Love, & Scribble Emotion)
These books work so effectively, instructing you about the most common human feelings: what they are, what influences them, and how to control or change them in a manner that is both inventive and simple for everybody to comprehend.
4.Anxiety: Panicking about Panic: A powerful, self-help guide for those suffering from an Anxiety or Panic Disorder (Panic Attacks, Panic Attack Book)
From our experience, this is one of the most helpful and comprehensive books on the market. It isn't just a vomit of information, but a carefully selected guide to help you towards a better tomorrow. A must-read for anyone dealing with anxiety and panic.
5.All About Anxiety
This is an incredible book and a convenient, supportive asset for any child who fights with nervousness and anxiety. Complex terms simplified for children to understand that their feelings are completely normal, while guiding them to an effective resolution.
6.I Choose to Calm My Anxiety: A Colorful, Picture Book About Soothing Strategies for Anxious Children (Teacher and Therapist Toolbox: I Choose 4
This book is incredible at clarifying how you feel when you have anxiety. It gives various circumstances and explains the feelings behind them, letting children know that their emotions are normal and they are not alone. A great book with a genuine message and powerful lesson.
7.LifeLines: An Inspirational Journey from Profound Darkness to Radiant Light
In our opinion, this book is incredible and launching you into an investigation of one's self, while showing you that there is always light at the end of the tunnel, no matter the length of the journey. Inspirational, profound and enlightening.
8.Anxious Ninja: A Children's Book About Managing Anxiety and Difficult Emotions (Ninja Life Hacks)
A brilliant book to help your children feel less on edge about what they need to accomplish. It can be difficult to put a serious topic into a fun and understandable setting for kids, but Anxious Ninja does just that. Educational and powerful but also enjoyable.
9.What Every Therapist Needs to Know About Anxiety Disorders: Key Concepts, Insights, and Interventions
This book distils contemporary examination on uneasiness issues and gives brief, clear, reasonable proposals dependent on hypothesis and an abundance of clinical experience. Our pick for any therapists looking to help people with anxiety issues.
10.Let That Sh*t Go: A Journal for Leaving Your Bullsh*t Behind and Creating a Happy Life (Zen as F*ck Journals)
A no-nonsense spin on the anxiety genre. This book teaches you to brush things off and leave your troubles behind in search of a better tomorrow. We think this is perfect for anyone who wants short, simple information that they can easily apply to their real lives.
Books especially for phobias and for dummies
Are you someone who likes the Dummies books? Then take a look at Overcoming Fear for Dummies .
89+ tips against anxiety
Above all, you shouldn't read too much about fear, but rather start doing a lot . Also take a look at this article with 89+ tips to do something with your fear immediately.
To your success!