Shopify Review: Bad? Experience & Costs 2023 [#1 Webshop Tool?]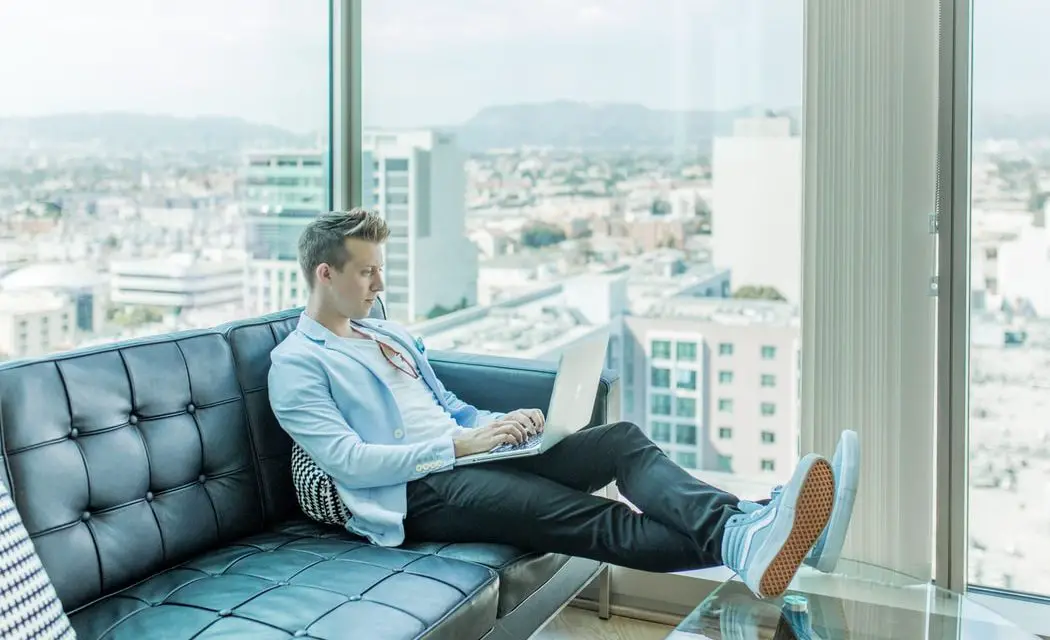 Is Shopify a good and reliable webshop platform? Or are there many disadvantages? Here you will find our review, experiences and information about the costs of Spotify. We research the most important ways to earn money and make dreams come true. One of those ways is: selling products through your own webshop. Let's see if Shopify is a scam or delivers quality. Read along…
What is Shopify?

Hosted e-commerce
Shopify is hosted e-commerce. What does that mean? Simple: you relinquish all responsibility, so that there is immediately – and always – a good webshop for you. Shopify takes care of the hosting, domain name, maintenance, updates, errors and development of the platform. It means that Shopify bears all responsibility.
So that is very different from open source ecommerce platforms , such as WordPress in combination with Woocommerce. You have to arrange and maintain everything yourself , with all the risks and long learning periods that entails.
When you take Shopify, you are guaranteed a converting, modern webshop that is immediately available . If you were to take an open source e-commerce platform, you would have to come up with and implement all of that yourself. In addition, there is a good chance that you will not do all those things because you simply do not know that it is possible and how it is possible.
So… with Shopify, I don't need help and I can do everything myself?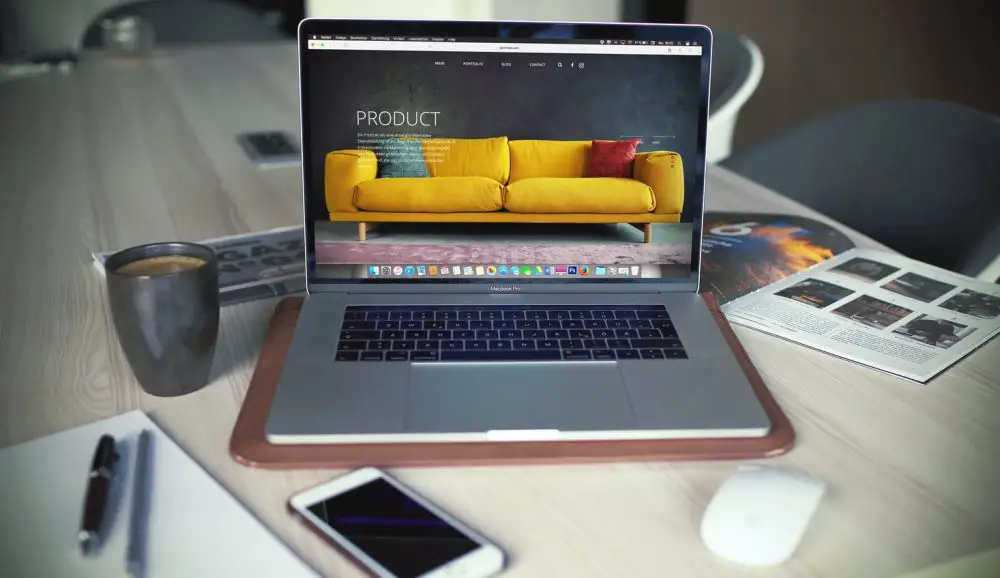 Because Shopify is hosted e-commerce , you can easily create a Shopify webshop yourself without help , but you can also have an external agency build a Shopify webshop. That costs extra money, but it should cost much less than if you have a custom webshop built without Shopify: Someone who builds a Shopify webshop for you should charge a maximum of 1,000 euros, while a custom webshop around 10,000 – 20,000 euros. would cost.
By the way, here you can test Shopify for free without an account.
Should you use Shopify in addition to your current website or will your entire website become a Shopify site?
Shopify is not just a tool to sell things, but it is a tool to create a complete website, including blog posts, homepage and static pages. Basically, your entire website runs on Shopify if you want to use Shopify. So both the 'shop part' and the 'website part.' This is recommended because Shopify is a good and complete tool to build a complete website + webshop.
In addition, you could choose to keep your current website via another platform and only have the shop part run via Shopify. However, that's not the most convenient option, as it doesn't allow you to integrate the handy Shopify widgets ('apps') across your site. In that case, you cannot have the shop part and the website part communicate with each other as one consistent whole.
The benefits of hosted e-commerce (Shopify)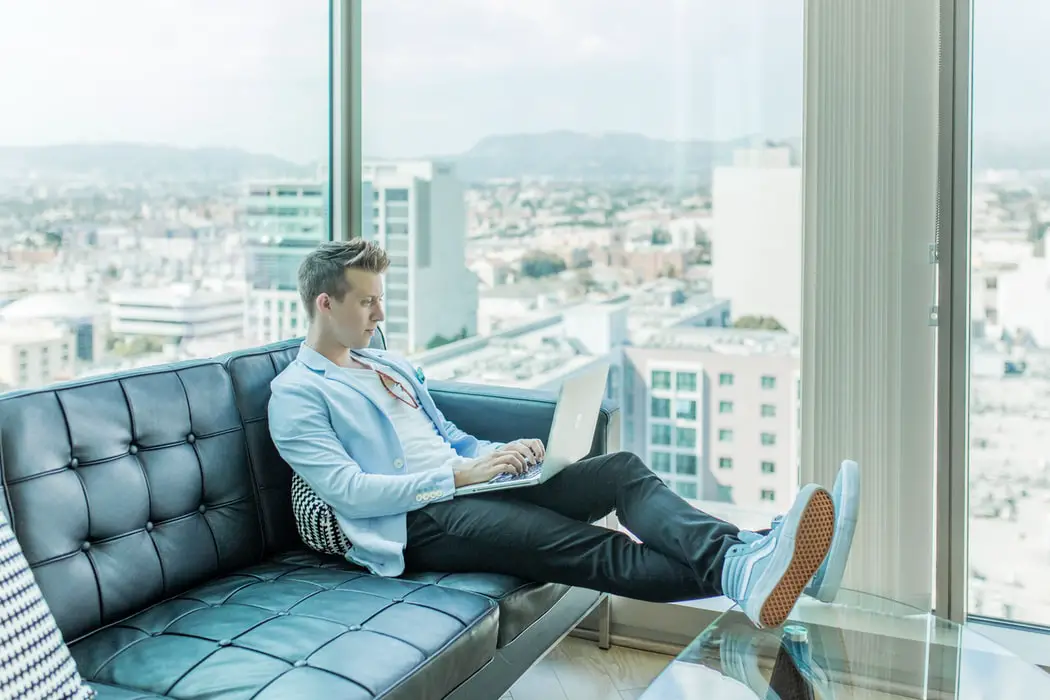 Well, you now know that Shopify is hosted e-commerce, so almost everything is arranged for you. What are the specific advantages of this?
It is

easier to build your webshop yourself

than with open source platforms where you have to figure everything out.

At Shopify, everything is ready immediately.

The 

day-to-day management is easier

to keep up with than with open source platforms where the management system is confused and you have to bring order yourself.

It is immediately

all-in-one: the hosting, the shopping cart functionality and the sales channels are immediately active.

With open source platforms you have to set this up separately and you have to pay for it separately.

It is

automatically optimized.

With open source platforms you have to set everything up yourself and discover and install the latest gadgets.

At Shopify, everything is always optimally set – for example in terms of technology – and up to date.

You can therefore

start selling faster and with higher conversions.

You have

support

to ask questions.

On the other hand: with open source platforms you are not a customer of anything, so you do not have support.

You also have a whole team behind your webshop that

monitors and updates technical performance.

There are all kinds of

widgets

 (apps) to put in your webshop, such as a chat box, product reviews and pop-ups.
Shopify cannot only be used for a single webshop. You can also use Shopify as a wholesaler and you can become a Shopify webshop maker, allowing you to create webshops for your customers super fast thanks to Shopify.
Are there any downsides to Shopify?

Yes, one …
See, there are actually no downsides to Shopify. It is therefore the most widely used webshop platform worldwide for a reason. However, the only drawback is … it is managed . However, that's inherent to Shopify. The downside to managed software is that it doesn't belong to you. So you cannot decide for yourself how you want to design it in detail. Fortunately, Shopify offers many customization options and even help with codes to customize it somewhat.
To see what you can and cannot customize, you can test Shopify for free without an account.
When you start with Shopify, you almost immediately have your converting webshop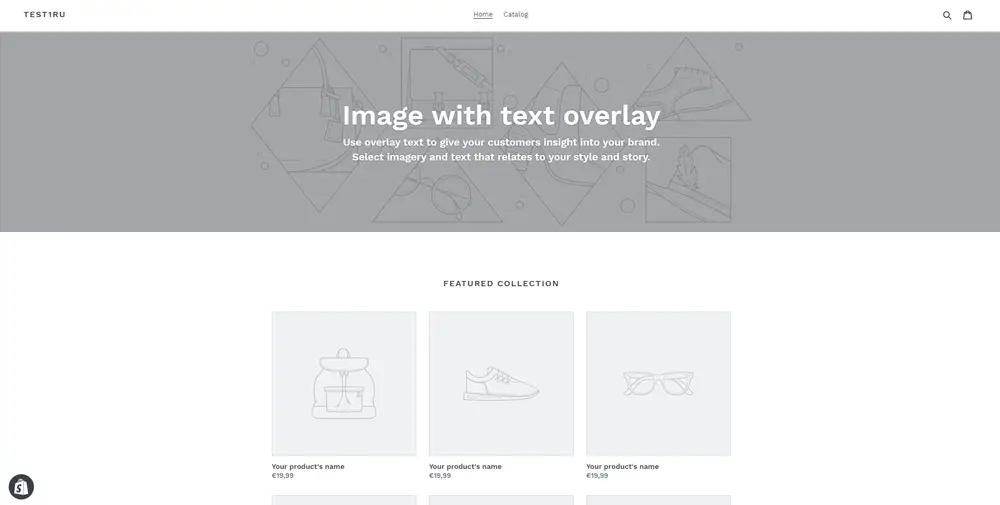 The handy thing about Shopify is that the most important functions are immediately active when you start with it: the catalog page, featured products on the homepage, the shopping cart function and a converting design. When you start with Shopify, all you have to do is choose a theme and put your products in the store.
What are 'Shopify apps' and 'Shopify themes'?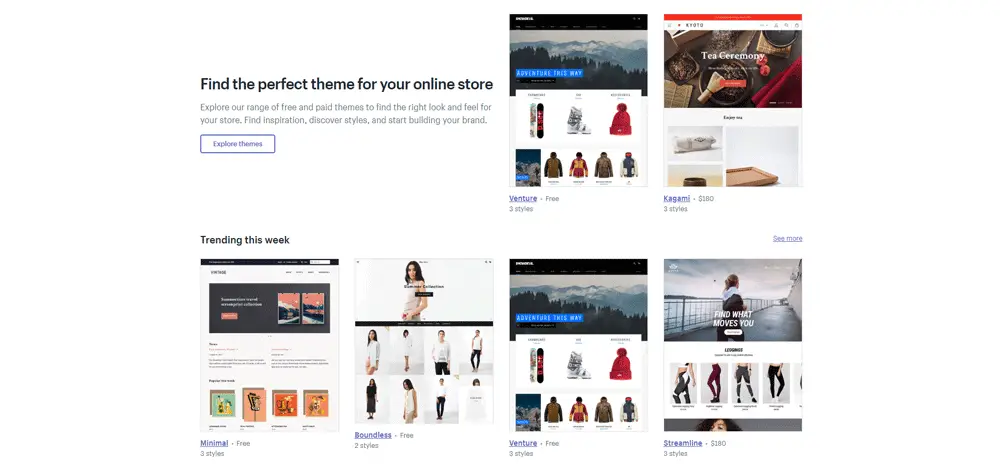 Shopify contains a little bit of jargon. For starters, what are Shopify's ' apps '? These are 'widgets', 'plugins' and other extras to 'pimp' your Shopify website with extra functionalities. You can also choose (free) themes. Shopify themes are a kind of 'templates'. Some are free and some cost money.
Shopify fees / rates
Shopify is a so-called SAAS: software as a service. This means that you pay on a subscription basis for a service that is fully arranged for you. Shopify's rates are as follows:
Basic Shopify: $ 29 per month.

This allows you to use all main functions as usual. 

You can do everything with Basic Shopify.

Shopify: $ 79 per month.

This plan includes a number of bonus features that you can miss out on.

This plan is therefore only recommended when your webshop turnover 5,000 euros or more per month.

Advanced Shopify: $ 299 per month.

This is only recommended when your webshop is selling 10,000 euros or more per month.

Shopify Plus: For $ 2,000 a month, you get extra personal care.

This is suitable for web shops with 1,000,000 euros or more turnover per month.
If you pay in advance, you can get a 10-20% discount. You always pay an extra amount per transaction for Ideal: 0% + € 0.29.
Examples of Shopify web stores
https://www.greats.com

https://www.leifshop.com

https://www.drinkuproot.com

https://grovemade.com
Is Shopify Dropshipping Capable?
Certainly, even the largest Dropshipping Academies have been recommending Shopify for years. You can use Shopify's dropshipping settings to turn your store into a seamless dropshipping experience.
Oh, and by the way, what is dropshipping? It means that you do not have stock yourself, but that the products go straight from the wholesaler or manufacturer to your customer.
How is the Shopify help desk and documentation?

The contact options are a bit hidden, but once you have found the contact screen, you will be helped immediately. Shopify's support is insane: you can call, chat and email to reach Shopify's tech support.
Especially the call option is unique. You can find their telephone number in the support function. Before you get to the contact screen, the program will first guide you through the Shopify manual so that you can figure it out yourself first. You just have to click through and scroll to get to the contact options.
Shopify in other languages
Can you also call Shopify in other countries, like The Netherlands? Although the English-language support functions are fully functional and available quickly, Shopify's Dutch-language support is still in its infancy. You can send emails and consult the Dutch Shopify community. However, you can also call and chat in English.
Has Shopy also been translated? The user interface for managing your webshop is completely in 'Dutch language' or your own language. So you can certainly change the Shopify language to your own language. Here you can test it yourself.
Alternatives to Shopify
Although Shopify is the # 1 choice and the best service, you can also choose from other famous names:
Magento

Lightspeed
Prestashop

OpenCart

Zen Cart

CCV Shop

Spree Commerce
SEO Shop
Yokart
Shopify experiences: Trustpilot & more …
How are the experiences with the Shopify online store software? Many Shopify webshops have been created over the years. Shopify has arguably the most satisfied customer base of all webshop builders.
That high score was very difficult to achieve by Shopify, because there are many low-skilled entrepreneurs who are unable to make their webshop a success. They then place the blame on the technology they use, rather than themselves. There is little that can be done about this, because in most entrepreneurs simply fail and have to close their shop… You keep that at a a broad level – also at Shopify.
Shopify login
You can simply log in from almost any Shopify webpage to get into your account. For example, via the Shopify homepage.
Our conclusion of the review: is Shopify the best webshop / webshop software provider?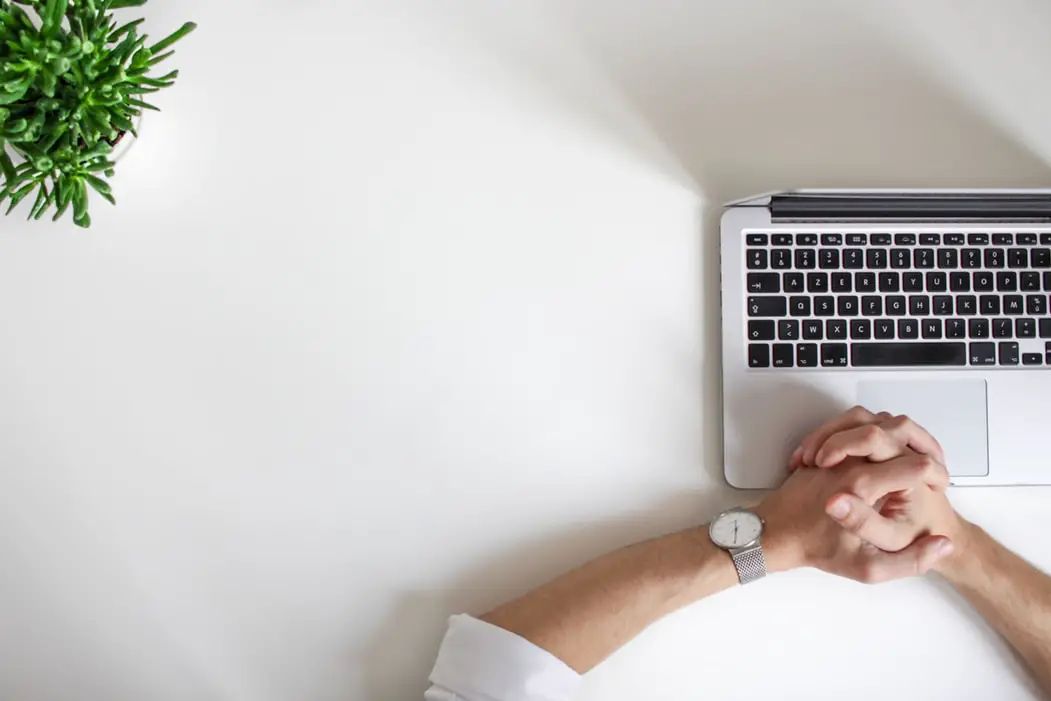 What choice will you make if you are going to compare and compare the webshop providers? What is the best online store package? In our experience, Shopify is simply better than Magento or Lightspeed. It is therefore by far the most widely used webshop software. There are also hardly any disadvantages to Shopify, for example to Lightspeed.
Shopify is the market leader and the standard # 1 choice for web shops. There is really nothing to compare with other providers. A top 10 would not have been necessary as far as we are concerned. Shopify takes care of it. You only have to pay attention to the actual sale. It is the most solid e-commerce platform on the market and it is a product that we promote with confidence and without hesitation.
We have many students who want to fulfill their entrepreneurial dream. We like to refer our customers to Shopify because it is a user-friendly platform that is quick to set up and is also very affordable. We will continue to recommend the product as the very best e-commerce platform!
So be sure to check it out! Here you can test Shopify for free.
Canceling Shopify
Can Shopify be canceled monthly? The answer is yes. You can cancel monthly if you decide to use a service other than Shopify.