Best Books About Love & Relationships [Top 10]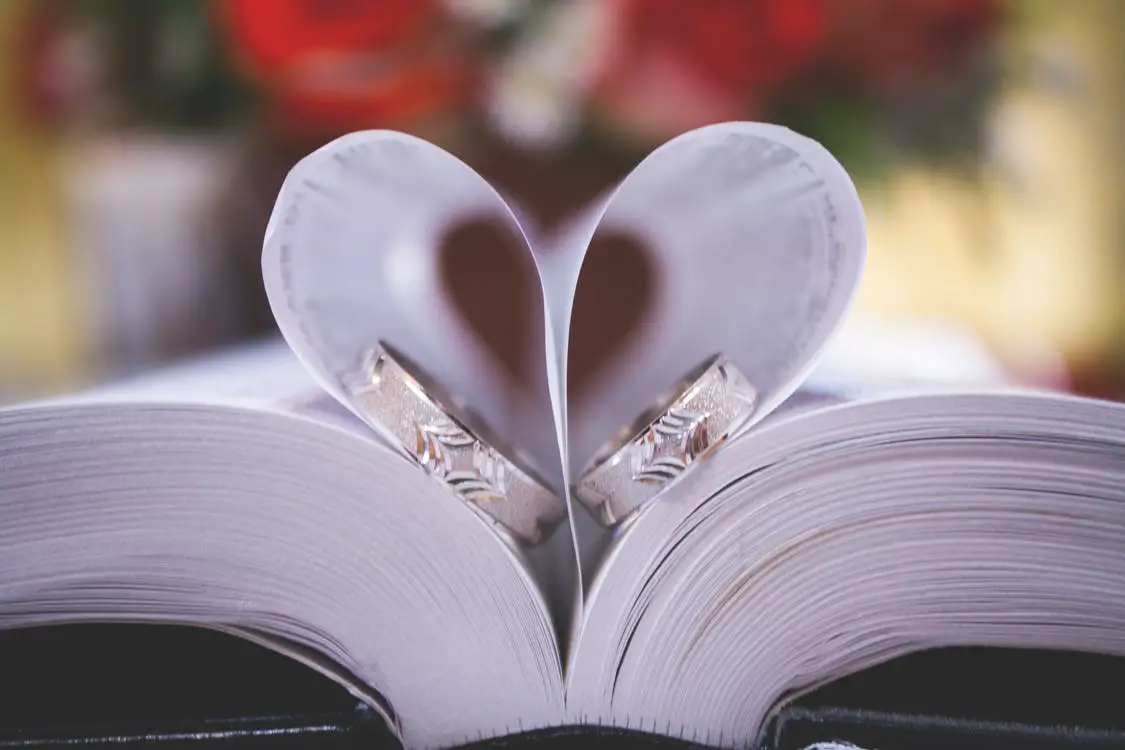 What is the best love / relationship book? Here you will find the love books top 10 with the best books about relationships and love.
The top 10 best books about relationships and love
Criteria for compiling these recommended books
Our editors have carefully read as many as possible books about this subject. Then, they used the following criteria for choosing the best picks:
⠀
The literary quality of the books.
The amount of books sold worldwide.
The professional reviews in newspapers.
The expertise and experience from the author.
The quality of the examples, knowledge and practicality
The actuality and whether the information is useful or too old.
Our editor's opinions: they have read and judged the books extensively.
Full disclosure: as Amazon Associates we earn from qualifying purchases.
1.100 Things I Love About You: A Journal
A charming little book fitting for a commemoration or Valentine's Day. Useful for couples who have been together quite a while as numerous points are intelligent comments and questions about your past together. A heart-warming read.
2.Insecure in Love: How Anxious Attachment Can Make You Feel Jealous, Needy, and Worried and What You Can Do About It 
This book offers comprehensive rules on how to recognize and deal with jealousy within a loving relationship. Feeling insecure is never a nice experience and is often completely unjustified. This book teaches you how to move past those feelings for the better of the relationship.
3.The 5 Love Languages: The Secret to Love that Lasts
This book contains admirable sentiments and teaches that there are various ways that individuals express their adoration within a relationship. This book will assist you with understanding the manner in which your partner likes to receive love.
4.Getting the Love You Want: A Guide for Couples: Third Edition
Different people like to receive love in different ways and it is important to recognize that within a relationship. You should give love as your partner likes to receive it. This book teaches you about the types of love and how to provide them.
5.As We Grow: A Modern Memory Book for Married Couples
This book serves as an excellent souvenir of your relationship from start to finish. In long-term relationships, memories are so important, especially for married couples. This book is designed to shine a light on some of the most impactful memories from your time together.
6.All About Love: New Visions
A perfectly composed guide on modern-day love and how we see the emotion in society today. The idea of love has changed throughout history and it is interesting to read about this 'new vision' that we see before us today. An eye-opening and useful read.
7.Attached: The New Science of Adult Attachment and How It Can Help YouFind – and Keep – Love
The book assists you with figuring out what sort of connection styles you have and, therefore, how you can connect with others. The text delves into the science behind adult attachments, applying those lessons in the search for love, as well as teaching you how to keep it.
8.Questions for Couples Journal: 400 Questions to Enjoy, Reflect, and Connect with Your Partner
In long-term relationships, it is important to keep things fresh while also looking back on the good times. This book includes 400 questions designed for couples to ask each other, allowing them to reflect and connect in past memories and future aims. A lovely idea!
9.The Mastery of Love: A Practical Guide to the Art of Relationship: A Toltec Wisdom Book
Love and relationships are sometimes impossible to explain. However, for those of you who like to have practical rules to follow, this is the book for you. The guide outlines a set of key criteria to follow within a modern relationship to keep you on the right path.
10.Not What I Expected
This book is entertaining, relatable, angsty, pitiful, happy, enthusiastic, disappointing, and truly agreeable, all at the same time! The title truly reflected my feelings upon finishing the book, but I feel as though I now have a greater understanding of love and relationships.
What can you expect in this list of relationship book recommendations?
There are different types of books in this list. Most of the recommendations go into general about relationships and love in a very informative way. Some of the books on the list deal specifically with relationship problems, childhood love, and adult love. There is also a romantic love novel in the list.
Extra recommendations: more of the best relationship and love books
The absolute bonus #1 is: The 5 Love Languages: When it comes to love, you can't ignore this book. This is the # 1 bestseller in Amazon with no less than 20 million books sold. With this book you will learn exactly which love languages ​​there are and how you respond to them with your partner. Practical and insightful.
The best book that comes close to relationship counseling is 'Hold me tight' . It's a tough book and it is specifically about relationship issues, but you may get something out of it.
Have fun reading!