Best Yoga Books Top 10 [2023 Update]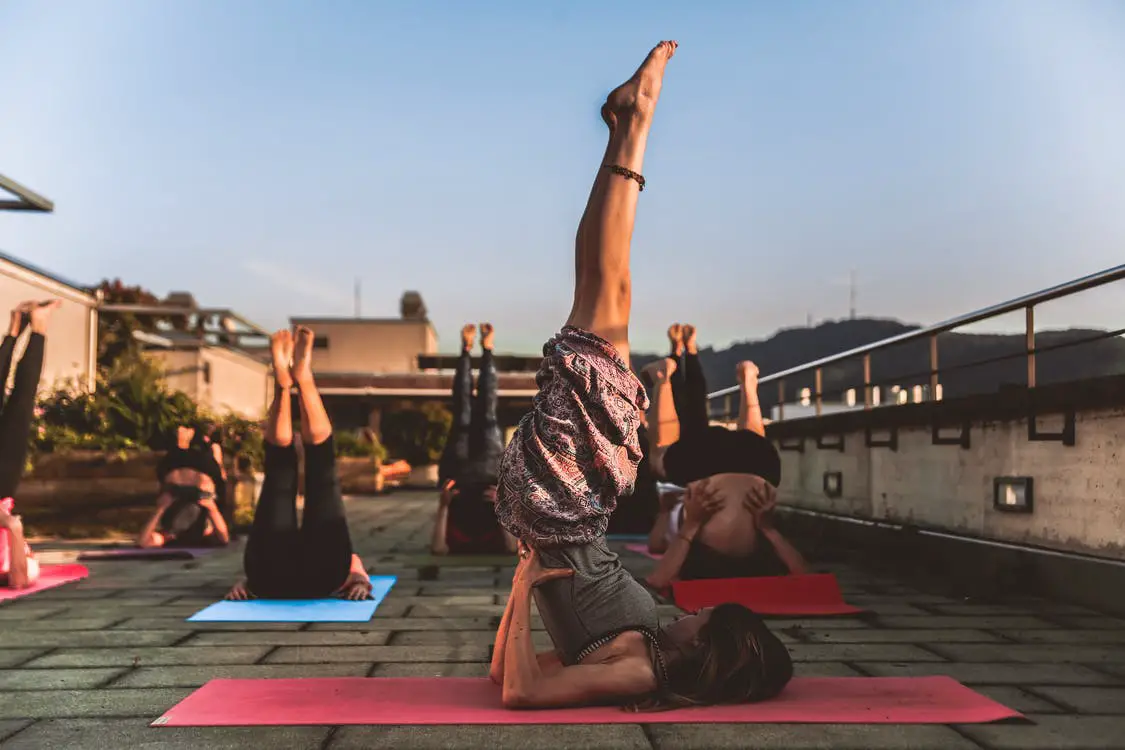 What are the best books on Yoga exercises, postures, philosophy, anatomy and the best books on how Yoga works? Here you will find a top 10 of the best recommendations for beginners and advanced …
The top 10 best books about Yoga
Criteria for compiling these recommended books
Our editors have carefully read as many as possible books about this subject. Then, they used the following criteria for choosing the best picks:
⠀
The literary quality of the books.
The amount of books sold worldwide.
The professional reviews in newspapers.
The expertise and experience from the author.
The quality of the examples, knowledge and practicality
The actuality and whether the information is useful or too old.
Our editor's opinions: they have read and judged the books extensively.
Full disclosure: as Amazon Associates we earn from qualifying purchases.
1.Embrace Yoga's Roots: Courageous Ways to Deepen Your Yoga Practice 
We chose this one in our top 10 because it will deepen your yoga practice. This book not only contains information on the yoga philosophy, but also how to put it into practice. In other words, it introduces you to the yogic traditions from today's point of view.
2.Perfectly Imperfect: The Art and Soul of Yoga Practice
This book is about what happens to our bodies and minds once we are practicing yoga. That actually is the moment where you experience the benefits. In our opinion, this book is a very useful guide if you want to know more about getting the most out of yoga practice.
3.Science of Yoga: Understand the Anatomy and Physiology to Perfect Your Practice
We think that yoga-practitioners of all levels will appreciate this book. It makes you look at yoga out of the perspective of physiology. The book contains detailed information on our anatomy. It sets out how you can use this knowledge to improve your yoga practice for the best results in a safe way.
4.Inner Engineering: A Yogi's Guide to Joy
This book is about the benefits of hatha yoga. This is a form of yoga that is done more slowly. Because of that, you can work on 'inner engineering'. In other words, it helps you in your goal of self-empowerment, through which you will experience a life of joy.
5.The Yoga Bible 
We think that this book is the ultimate guide if you want to learn all there is to know about yoga. It includes the well-known yoga poses and the book teaches you how to practice these. By doing so, you will surely find the physical and mental balance you are looking for.
6.The Yoga Mind: 52 Essential Principles of Yoga Philosophy to Deepen Your Practice
The profound inspiration that yoga promises, begins not in the body, but in the mind. In The Yoga Mind, internationally renowned yoga expert Rina Jakubowicz takes a simple, accessible approach to the complex origins of yoga philosophy. We think that this book offers everything you need to deepen your yoga practice and discover a meaningful way of life.
7.Restorative Yoga: Relax. Restore. Re-energize.
Restorative yoga is a form of yoga that is all about relaxation. You learn how to restore the balance in your body. We think that this book is helping you to do so. Regardless if you are just starting to practice yoga or if you are an experienced practitioner.
8.Yoga For Low Back and Hip Health: Gentle and Restorative Yoga to relieve chronic low back, hip and sciatic nerve pain De-stress, find balance, and more
Many people literally carry the burden of life on their shoulders. Add to that how much time we spend sitting at computers and the poor posture we develop. It's no wonder everyone's in pain! We chose this one in our top 10 because it teaches how to safely practice restorative yoga poses at home to relieve pain.
9.Yoga: The Top 100 Best Yoga Poses: Relieve Stress, Increase Flexibility, and Gain Strength (Yoga Postures Poses Exercises Techniques and Guide For Healing Stretching Strengthening and Stress Relief)
People practice yoga for many reasons. Some of us want to relieve stress, others want to increase their flexibility. According to us, this book is your ideal guide if you a are looking for a book that reinforces your well-being. It contains all the poses that yoga became so famous for.
10.Yoga: The Yoga Beginner's Bible: Top 63 Illustrated Poses for Weight Loss, Stress Relief and Inner Peace (yoga for beginners, yoga books, meditation, mindfulness, … yoga anatomy, fitness books Book 1)
From the outside yoga can seem like an endeavor exclusively reserved to Tibetan monks and spiritual adepts. This could not be further from the truth. With this book, we think that you will embark on an inner journey that will take you back to the state of peace, joy and happiness you were born to inhabit.
What kind of Yoga books can you find in this top 10?
The list contains a varied mix. Here you will find the best known and new Yoga books. In terms of level you will find the best books for both beginners and advanced students. The list covers books on all kinds of topics: including the anatomy, philosophy, postures and exercises of Yoga are discussed in this list of best recommendations.
To your success!