Top 10 Books About Healthy Food & Health [2023 Update]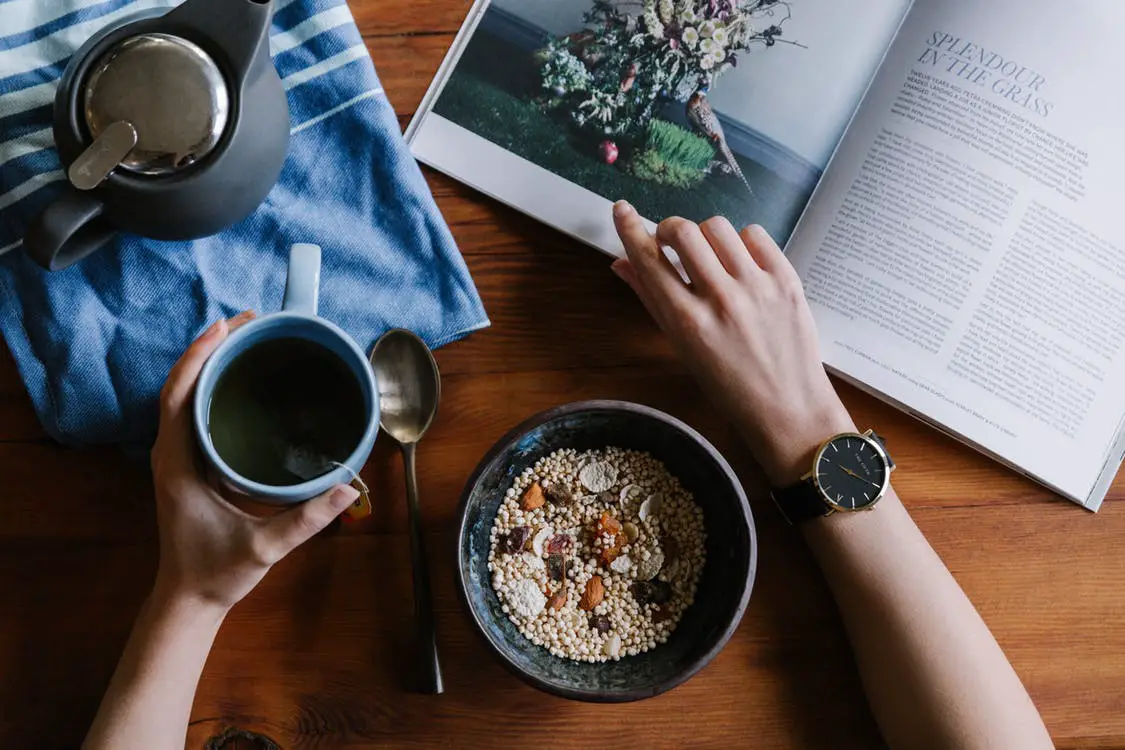 What are the best books on nutrition and health? Here you will find the top 10 list of the best books on a healthy lifestyle and healthy eating.
The top 10 best books about nutrition and health
Criteria for compiling these recommended books
Our editors have carefully read as many as possible books about this subject. Then, they used the following criteria for choosing the best picks:
⠀
The literary quality of the books.
The amount of books sold worldwide.
The professional reviews in newspapers.
The expertise and experience from the author.
The quality of the examples, knowledge and practicality
The actuality and whether the information is useful or too old.
Our editor's opinions: they have read and judged the books extensively.
Full disclosure: as Amazon Associates we earn from qualifying purchases.
1.Heal Your Body, Cure Your Mind: Leaky Gut, Adrenal Fatigue, Liver Detox, Mental Health, Anxiety, Depression, Disease & Trauma. Mindfulness, Holistic Therapies, Nutrition & Food Diet
The go-to guide for anyone struggling with mental or physical health. This book describes the link between a healthy body and a healthy mind, tackling important issues like depression by promoting healthy eating and exercise. It is proven to work so get yourself a copy today!
2.The Dietitian's Dilemma: What would you do if your health was restored by doing the opposite of everything you were taught?
On the off chance that you have ever asked yourself why the "physician's instructions" haven't worked for you, read this book. It could very well be the information you look for. Every human body is different, that is the dietitian's dilemma. Thankfully, this book is the cure.
3.Good Enough to Eat: A Kid's Guide to Food and Nutrition
Our pick for any parents or schools looking to promote healthy eating for kids in a fun and engaging way. Healthy eating from a young age is so important as it sets habits for a lifetime. Teach your kids how to stay healthy with this amazing guide.
4.Ancient Remedies: Secrets to Healing with Herbs, Essential Oils, CBD, and the Most Powerful Natural Medicine in History
This book is perfect for anyone who has tried and failed with mainstream medication/cures. This guide outlines all the ancient natural remedies that have been proven to work with people all over the world.
5.Vibrant: A Groundbreaking Program to Get Energized, Own Your Health, and Glow 
For anybody hoping to make reasonable and substantial upgrades in their wellbeing and health, this book is enthusiastically suggested for you! Not only does it give you so much information, but it allows you to apply those lessons in the program to get fit and healthy.
6.Prescription for Nutritional Healing, Fifth Edition: A Practical A-to-Z Reference to Drug-Free Remedies Using Vitamins, Minerals, Herbs & Food … A-To-Z Reference to Drug-Free Remedies)
The go-to guide for anyone looking for information on nutritional healing and the various associated remedies. This book contains a comprehensive list and subsequent info on all kinds of minerals, vitamins, foods and herbs – all natural and drug-free remedies.
7.Nutrition Facts for Kids: Teaching Children the Facts about Nutrition 
In our opinion, one of the best books on the market for parents and schools looking to teach children about healthy eating and nutrition. All the information a kid could ever need but provided in a way that is engaging and helpful.
8.Eat, Drink, and Be Healthy: The Harvard Medical School Guide to Healthy Eating
The perfect read for those looking to make some healthy changes in their lives, with the medical knowledge and data to back up all claims. When it's from the Harvard Medical School, you know it is reliable. A fantastic and insightful read.
9.Fiber Fueled: The Plant-Based Gut Health Program for Losing Weight, Restoring Your Health, and Optimizing Your Microbiome
Our pick for any vegetarians and vegans looking to improve their health. This book is all about plant-based food, with the goal being to lose weight, restore health and improve your microbiome. A unique and expert guide to healthy plant-based eating!
10.The Successful Body: Using Fitness, Nutrition, and Mindset to Live Better (Successful Mind, Body & Spirit)
They say that a healthy body makes for a healthy mind and this book certainly shows us why. If you are looking for a limitless source of info on fitness, nutrition, healthy eating and healthy thinking, this is the book for you!
What can you use these books on health and nutrition for?
These books are suitable, for example, if you just want to live a healthier life, if you do sports and you want to adjust your diet accordingly, if you want to become a nutritionist or if you are interested in nutrition.
Extra top 7 book list on healthy nutrition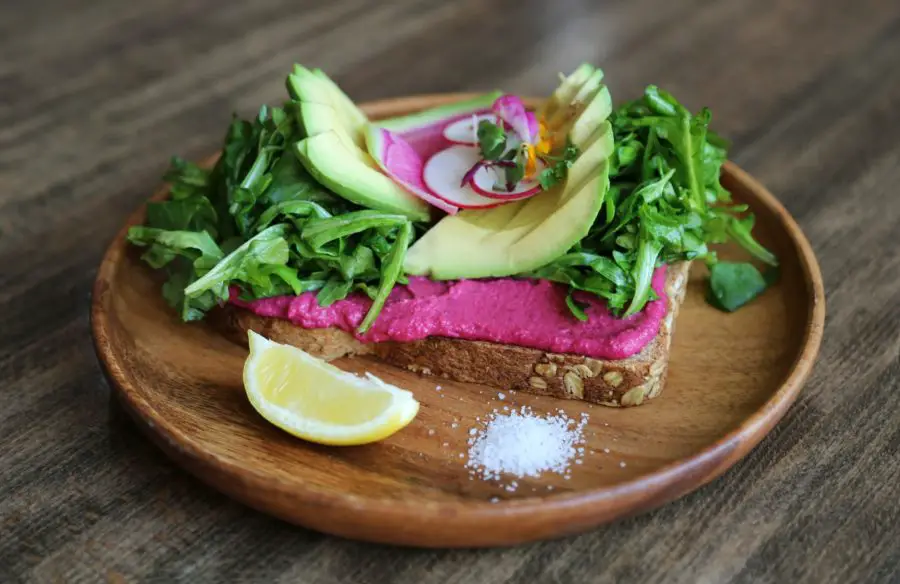 A new book on healthy food is Healthy Eating As F*ck. Why is this book so high on the list? Because the book finally deals with the uncertainty about a healthy diet. Every blog, diet guru or newspaper seems to say something different, but who is actually right? Are carbohydrates good or not? Can you do without meat or not? Do you have to eat three or six times a day? These questions are answered on the basis of science.
Healthy Living is number 1 because this book does not stop at just nutrition tips and recipes. It offers a complete philosophy in which healthy eating, exercise and relaxation play an equally important role.
The Food Hourglass has quickly grown from hype to a classic. The book takes a deep look at the fact that anyone who was able to recover from serious illness had a healthy diet. In fact, the central theme of this book is that you can slow down the aging process by eating healthy food. A very informative book!
Powerfood is high on the list because it is a very practical and easy recipe book. In addition, the author also shares how important it is to enjoying life. For example, parties, cake and good food go very well together!
Green Smoothies shows how you can lose weight with green smoothies, how it gives you more energy and how it helps you lose weight. This book shows you how to make these smoothies, when to drink them and it contains helpful tips. Of course you will also find 70 recipes – dairy-free and with lots of vegetables.
The book Oatmeal could just make sure that Oats (such as oat flakes or oat bran) are your new favorite ingredient. It can be used for anything, the fibers are easily dissolved and it contains calcium, silicon and magnesium. And all without gluten!
The Gluten Danger is worth reading because it may be worth taking a while to test how you will feel when you stop eating gluten. In this book, neurologist Dr. David Perlmutter shows how gluten can cause inflammation on the basis of scientific research . And that in turn has an effect on your brain, emotions and memory. Ultimately, you don't have to completely ban gluten, but cutting back may be a good choice.
Have fun with these healthy books!
I am sure you can easily improve your lifestyle. Above all, it is just great fun to live a healthy life. Good luck!