Top 10 Best Books About Buddhism [2023 Update]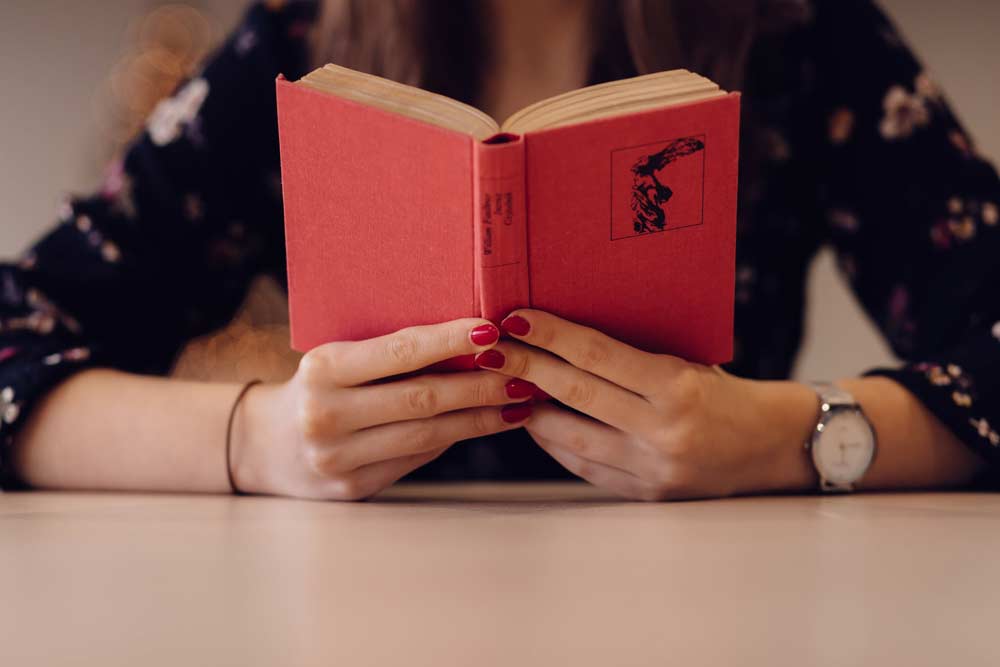 What are the best books on Buddhism? For example about the teachings, meditations, prayers, traditions and customs of this faith? Read on for the list of recommendations…
The top 10 best books about Buddhism
Criteria for compiling these recommended books
Our editors have carefully read as many as possible books about this subject. Then, they used the following criteria for choosing the best picks:
⠀
The literary quality of the books.
The amount of books sold worldwide.
The professional reviews in newspapers.
The expertise and experience from the author.
The quality of the examples, knowledge and practicality
The actuality and whether the information is useful or too old.
Our editor's opinions: they have read and judged the books extensively.
Full disclosure: as Amazon Associates we earn from qualifying purchases.
1.The Art of Happiness: A Handbook for Living
A lot of people find their happiness through Buddhism. This book by the Dalai Lama helps you to achieve this. It is about being truly happy. Not only in your life but also about your life. This is the reason why we chose this one in our top 10.
2.The Heart of the Buddha's Teaching: Transforming Suffering into Peace, Joy, and Liberation 
We recommend reading this book if you want to know how to apply Buddhism to your daily life. It is about the teachings this religion became so famous for. The teachings of Buddha will be your guide you if you aim for a life of peace, joy and liberation.
3.No-Nonsense Buddhism for Beginners: Clear Answers to Burning Questions About Core Buddhist Teachings
Buddhist teachings can initially be difficult to understand. We think that by reading this book, you will comprehend the meaning behind it. You will learn how to practice Buddhism in your daily life. Noah Rasheta will guide you on this journey, answering all sorts of questions you might have.
4.Buddhism: Beginner's Guide to Understanding & Practicing Buddhism to Become Stress and Anxiety Free (Buddhism, Mindfulness, Meditation, Buddhism For Beginners)
If you are interested in learning more about Buddhism, we think that this book is the ideal guide. It focuses on subjects like meditation and mindfulness. Once you have read this book introducing you to the core concepts, you will be able to live your life in a healthier manner.
5.Buddhism for Healing: Practical Meditations, Mantras, and Rituals for Balance and Harmony
Buddhism can help you in many ways. We think that this book encourages you to practice meditations and to live your life in harmony. It emphasizes the discovery of healing that Buddhism brings. You undoubtedly will experience a feeling of inner peace and happiness once you read this book.
6.The Essence of Buddha: The Path to Enlightenment
Almost every person wants to give his or her life meaning and purpose. In our opinion, this book helps you to achieve just that. The essence of Buddhism is to give your life enlightenment. It offers you the capability of self-reflection, through which you will be able to live a meaningful life.
7.How to Practice: The Way to a Meaningful Life
We all have the power to achieve a life of true fulfilment. This is in line with what His Holiness the Dalai Lama states. We chose this one in our top 10 because readers are supported on their journey towards enlightenment. It contains exercises that are easy accessible and applicable to daily life.
8.Wake Up: How to Practice Zen Buddhism
Zen Buddhism can easily be incorporated in your daily life. According to us, this book is the proof of that. You will learn Zen Buddhism through practice by reading this book. It helps you to put both your body and mind into it, making it a very practical guide.
9.An Introduction to Buddhism (Core Teachings of Dalai Lama)
If you want to learn about the fundamentals of Buddhism, the Dalai Lama is the one to go to. As this might not be possible for you, this book offers you an insight into Buddha's teachings. In our opinion, this book is the ideal introduction to this religion.
10.Everyday Buddhism: Real-Life Buddhist Teachings & Practices For Real Change
Buddhism can help you to achieve a real change in your life. This book can be seen as a guide towards this change. It takes a deep dive into this religion, offering you a way to transform without getting lost. According to us you will focus in the right way on all challenges that life throws at you.
Bonus book recommendations about Buddhism
Buddhism Plain and Simple – Wake up and discover what never changes
This well-known book gives you Buddha's lessons short and concise without having to deal with jargon and unnecessarily difficult texts. Simply with direct and simple language.
The Essence of Buddhism – Buddhism for Beginners
The great thing about this book are the 170 questions about Buddhism that guide you through the book in small bites. This is an introductory book and at the same time it is already a complete guide to a peaceful and fulfilling life.
Siddhartha (Novel)
Siddhartha is a classic masterpiece and tells a story about Buddha's followers – with allegorical elements.
Buddhism for dummies
A clearly written book about the history, traditions and customs of Buddhism.
Is there a sacred book in Buddhism?
Although there are several Buddhist scriptures – for example about monastic life, the teachings of Buddha and the later emerged teachings through the followers of Buddha – there is no sacred book like the Quran is for the Muslims.
Enjoy reading!