NLP Book List Top 10 [Find NLP Book Tips Here] [2023 Update]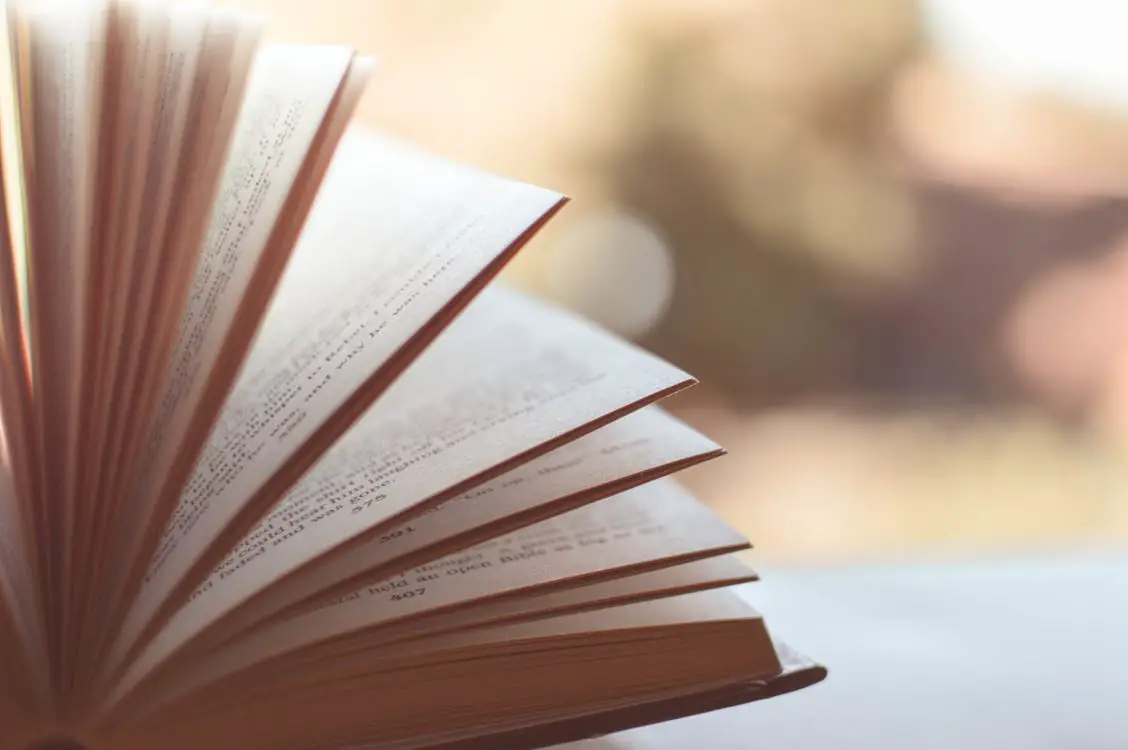 Welcome to this NLP booklist top 10. On this page, you will find the best NLP books. NLP stands for Neuro-Linguistic Programming, and if you want to get started with this method, it is recommended to read the best book tips from this article.
The top 10 best books about Neuro-Linguistic Programming
Criteria for compiling these recommended books
Our editors have carefully read as many as possible books about this subject. Then, they used the following criteria for choosing the best picks:
⠀
The literary quality of the books.
The amount of books sold worldwide.
The professional reviews in newspapers.
The expertise and experience from the author.
The quality of the examples, knowledge and practicality
The actuality and whether the information is useful or too old.
Our editor's opinions: they have read and judged the books extensively.
Full disclosure: as Amazon Associates we earn from qualifying purchases.
1.Neuro-Linguistic Programming: Read People and Think Positively and Successfully Using NLP to Kill Negativity, Procrastination, Fear and Phobias (Body Language, Positive Psychology, Productivity)
NLP explores the relationships between how we think, how we communicate, and our patterns of behavior and emotions. By studying NLP people can adopt more successful ways of thinking, communicating and feeling. In our research, this book has been the best choice for people who seek a happier, healthier, and more prosperous life.
2.NLP: The Essential Guide to Neuro-Linguistic Programming
In our opinion this focused, step-by-step handbook is an essential new guide to NLP techniques: for self-development and influencing others. In twelve illuminating sections, NLP: The Essential Guide to Neuro-Linguistic Programming, leads you through dozens of revelations of NLP practice. These enable you to explore your own personal thinking patterns, to manage them, and to transform them.
3.Discovering NLP: Introduction To The Basic Principles Of NLP
By discovering the fundamental characteristics of high-achievers, the successful attitudes and empowering beliefs, you too can learn to replicate and install them in yourself and use them to help others succeed. This book is our pick because it takes you through the specific methods along with the unshakable attitude NLP has become so famous for.
4.Emotional Intelligence Through CBT and NLP: Neuro-Linguistic Programming and Cognitive Behavioural Therapy (Positive Psychology, Self Love, Happiness, How to Analyze People, Declutter Your Mind)
We chose this one in our top 10 because it is a two in one bundle on Neuro-Linguistic Programming and Cognitive Behavioral Therapy. You learn how to analyze people by reading body language and nonverbal cues, how you can use NLP for your personal, professional, and social lives, the background of cognitive behavioral therapy, and much more.
5.The Ultimate Introduction to NLP: How to Build a Successful Life
Richard Bandler – the co-creator of NLP who has helped millions around the world change their lives for the better – has teamed up with NLP Master Trainer Alessio and co-founder of the Irish Institute of NLP Owen. In our opinion they crafted an engaging story of one man's personal change and discovery, to help understand the principles of NLP.
6.NLP for Beginners Mastering Neuro-Linguistic Programming: The Secrets and Methods for Beginners in Dark Psychology That You Need for Manipulation, Mind Control, Influencing People, NLP and Persuasion
We think that you will discover the road map to reading people and analyzing their behaviors and gestures with this book. Most importantly, you will gain insight into your own behaviors. That way, you can make great sense of your own communication skills, tailoring your communication style to suit the various situations that you find yourself in.
7.NLP Self Mastery: 12 Book Mega Bundle
Are you tired of being stuck in the same negative habits, but don't know how to change? If you want to feel amazing, both physically and mentally, NLP is a perfect way to chart your way to a happier, healthier life. According to us, you become the master of your psychology with the NLP Self Mastery Mega Bundle.
8.NLP: How to Use Neuro-Linguistic Programming for Social Influence, Persuasion, Manipulation and Mind Control, Including Tips on Dark Human Psychology, Hypnosis, and Cognitive Behavioral Therapy
Would you like to know how to unleash your full potential so you can get what you want in life? NLP is a mindset where success is modeled to produce the desired outcome. We think that the techniques learned in this book, will help you achieve your goals and become more self-aware in your day-to-day life.
9.Think Like a Genius: How to Go Outside the Box, Analyze Deeply, Creatively Solve Problems, and Innovate (Mental Models for Better Living Book 5)
How does one think like a genius? Is there a set definition for this? Well, no. But if you study the greats, you're bound to learn something. We chose this one in our top 10 because it is a look through history. We climb into a time travel machine and examine flashpoints in the lives of famous geniuses.
10.NLP Meta Programs
NLP Meta-Programs are patterns of our unconscious filtering preferences. These programs determine the way we process information. As we understand these processes, we can be more flexible, thereby allowing us to maximize our performance. This book is our pick because there are ten personality assessment questionnaires to assist you in identifying your fundamental filters.
Below you will find the alternative NLP book list
Read this inspiring book list that we have put together for people who have the aspiration to get started with NLP. Note: This list of tips has grown over the years to a larger list than 10 books. Now it is a complete list of NLP books for anyone who loves NLP.
NLP: The Essential Guide by Dotz
Heart of the Mind by Steve and Connirae Andreas
The Big Book of NLP (Expanded)
NLP: The New Technology of Achievement by Steve Andreas and Charles Faulkner
Frogs Into Princes by Bandler and Grinder
Trance-formations by Bandler and Grinder
Reframing by Bandler and Grinder
Change your Mind and Keep the Change by Steve and Connirae Andreas
Metaphors We Live By (2nd Edition)
Core Transformation: Reaching the Wellspring Within by Connirae Andreas
Pathways to Health and Well-Being 2nd Edition by Dilts
What this NLP book list top 10 will teach you
By reading this suggested reading list, you will learn how to stop falling behind and how to consistently profit from your goals. Business and private. In addition, these books teach you how not to postpone your success (which you may have been doing for years). You can't wait forever. These NLP book tips show you how to take the first concrete steps right now.
These books therefore offer directly applicable tips to achieve your goal . With these strategies, you're going to break the endless (or so it may seem) cycle of procrastination, stress, fear, and apathy!
In addition, with these NLP book tips you will learn:
How to amaze and amaze yourself and others.

How you can train your brain and support others in this.

A rock solid self-confidence to perform the techniques.

How to hypnotize anyone, anywhere, anytime.

How to perform and how to radiate charisma.

And much more of course!
Opinion on the NLP book: Frogs into Princes
Many NLP books have been published, but as this book is a transcript of the original NLP seminars, it is an essential book. However, I missed an introduction and a logical structure, but that was also nice because I could always read about all kinds of unexpected topics.
I also found some stories and words funny. However, it was not yet clear from the stories how good actually the seminarers Bandler and Grinder are, because they talk about how they imitate Satir and Erickson, among others. This gave me the expectation that they could not be nearly as good as those individuals. Only from the stories of Trance Formations did it become clear how powerful the authors are in their interactions with people.
Frogs into Princes is not in the book list because NLP has been further developed in certain areas and the newer books have taken this into account. To be able to experience how the very first NLP seminars went, it is very valuable to purchase Frogs into Princes. 
Opinion on the NLP book: Trance Formations
The book started out easy and understandable for me. It got more difficult from the middle. Reframing is extensively introduced here, by upchuncking to the positive intention of behavior, and then downchuncken to other behavior (lateral chuncking).
I thought that subjects were quickly changed. A number of topics were discussed later, so it was not structured very orderly.
In addition, I thought there were a number of entertaining cases and stories in it. For example, the story of the alcoholic made sure that I now know that questions people ask may very well have to do with a theme that they themselves are concerned with at that moment ( the world is your mirror ).
Because despite all the knowledge and cases it is still quite a long and intensive book, I would not recommend it to everyone, but to the NLP who really wants to become good.
Are there also Free NLP Books?
Any books that normally cost money and that you would download for free somewhere on the Internet have not been obtained fairly fairly. Still, I have a good solution for this: this NLP knowledge archive  serves as an excellent addition to the NLP books that you simply purchase neatly. So: choose your favorite NLP book from the list above and consult the free knowledge archive on this website to look up specific information again.