Top 10 Best Spiritual Books Ever [2023 Update]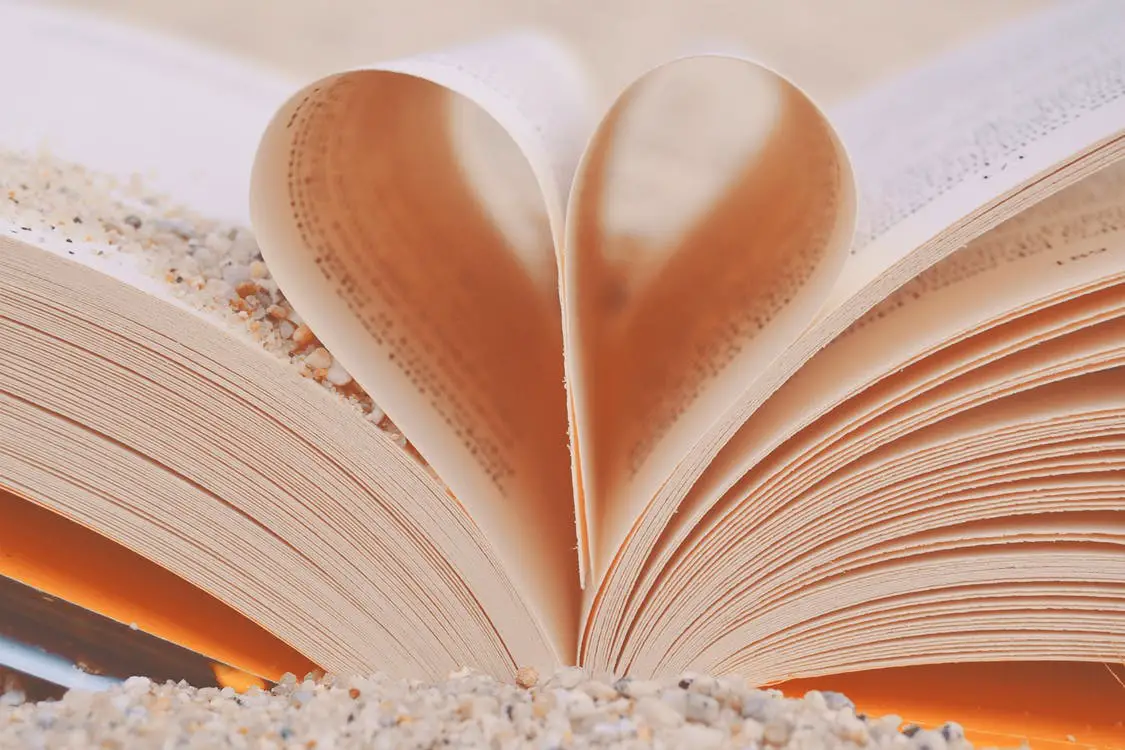 On this page, you will find the top 10 best spiritual books ever. This bestseller list, from well-known spiritual writers, offers clear spiritual solutions. You must have read these inspiring books. Read along…
The top 10 best books about spirituality
Criteria for compiling these recommended books
Our editors have carefully read as many as possible books about this subject. Then, they used the following criteria for choosing the best picks:
⠀
The literary quality of the books.
The amount of books sold worldwide.
The professional reviews in newspapers.
The expertise and experience from the author.
The quality of the examples, knowledge and practicality
The actuality and whether the information is useful or too old.
Our editor's opinions: they have read and judged the books extensively.
Full disclosure: as Amazon Associates we earn from qualifying purchases.
1.Modern Spirituality: A Guide to the Heart of Mindfulness, Meditation, and the Art of Healing
According to us, you discover a new expression of faith at the crossroads of world traditions with this book. It is full of everyday applications for spiritual concepts like mindfulness, karma, and your higher nature. This inclusive guide helps to equip you on the journey to a more meaningful and fulfilling life.
2.Sacred Woman: A Guide to Healing the Feminine Body, Mind, and Spirit
Queen Afua guides us to accept our mission and our mantle as Sacred Women. We think that this book teaches us how to love and rejoice in our bodies by spiritualizing the words we speak, the foods we eat, the relationships we attract, the spaces we live and work in, and the transcendent woman spirit we manifest.
3.Sacred Powers: The Five Secrets to Awakening Transformation
We chose this one in our top 10, because it helps you if you have difficulties finding your way in life. This book is about divine solutions and the sacred powers they have. We think this is your perfect guide if you feel stuck and are doubtful about taking a decision.
4.Moon Magic: A Handbook of Lunar Cycles, Lore, and Mystical Energies (Mystical Handbook, 3)
The Moon is one of our most prominent and ancient symbols. The distinct phases of the lunar cycle have associations with different states of being. This book is our pick because you follow the Moon as she traverses each sign of the zodiac. You will discover how each astrological phase affects magic.
5.Spirituality Before Religions: Spirituality is Unseen Science…Science is Seen Spirituality
According to us, this book goes into concepts that were often researched over the course of time. These concepts are related to spirituality and explained by Tep Heseb, which is based on Afrikology. This book is a comprehensive study about this philosophy which is known since early humanity.
6.The Magic of Manifesting: 15 Advanced Techniques To Attract Your Best Life, Even If You Think It's Impossible Now
Science has proven that everything is made of energy. Manifesting means using the power of your thoughts or beliefs to bring something into physical reality. There are a couple of fundamentals you need to understand in order to apply manifestation effectively. With the techniques in this book, we think that your best life is waiting for you.
7.Witchery: Embrace the Witch Within
Indigenous seer, healer, and spirit communicator third-generation Witch Juliet Diaz guides you on a journey to connect with the Magick within you. She explains how to cast off what doesn't serve you, unleash your authentic self, and become an embodiment of your truth. According to us Witchery is filled with Magick, inspiration, and love.
8.The Spell Book for New Witches: Essential Spells to Change Your Life
You will discover that you can change your life if you focus on the magic that is inside you. We chose this one in our top 10 because it opens doors to new opportunities. The book teaches you about spells that can easily be used in your daily life. 
9.Wisdom of the Shamans: What the Ancient Masters Can Teach Us about Love and Life
For generation after generation, Toltec shamans have passed down their wisdom through teaching stories. The purpose is to implant a seed of knowledge in the mind of the listener, where it can blossom into a better way of life. This book is our pick because Toltec shaman don Jose Ruiz shares some of the most popular stories.
10.Waking Up: A Guide to Spirituality Without Religion
This book is for those who follow no religion but who suspect that important truths can be found in the experiences of Jesus, the Buddha, Lao Tzu, Rumi, and the other saints and sages of history. In our opinion, Waking Up is a guide to meditation as a rational practice informed by neuroscience and psychology.
What this list of spiritual book recommendations will teach you
In the list you will find a perfect mix of books that collectively cover all important topics. In this way you come into contact with Non-duality, Zen, Mindfulness, Tao, High Sensitivity, Poems, Meditations and Intuition. Especially the latter, intuition, is a very welcome gift. Author Sonia Choquette is very good at this. Her book is also listed.
Below you will find the top 10 best spiritual of the past 50 years
A lot of influential spiritual books have been published in the past 50 years. The list above mainly focused on recent releases, and in this list we go further into history.
In the first place we find The Secret, purely because it has become such a phenomenon. Although it may have made you tired of marketing, the message of the book is really valuable: ask for what you want, believe what you want, and be open to receive it.
The Celestine Prophecy is part adventure, part spiritual novel. It is about a man's journey through Peru, in which he obtains nine spiritual insights. Do not pay attention to the plot, but especially pay attention to these nine insights.

\
Paulo Coelho's The Alchemist is about a shepherd who learns to follow his heart. You can of course learn wonderful lessons from this.
The Art of Happiness is simply about happiness and appeals to the Western reader. It does not use spiritual rules or religious tools.
A New Earth moves you just because you read the words. You enter a completely ego-less state of mind.
In The 7 Spiritual Laws of Success, Chopra discusses the importance of success and happiness, putting ancient Eastern lessons in a Western guise.
The Road Less Traveled discovers Christianity and Psychiatry (although psychiatric developments are dated from 1978). It's about love, grace and discipline.
Jonathan Livingston Seagull seizes your imagination. I remember how much love was in the film adaptation. The story is about love, forgiveness and reaching your true potential (the seagull that wants to fly perfectly).
My Tuesdays with Morrie contains Morrie Schwartz's lessons on receiving love and giving love.
The Four Insights contains extremely simple lessons for a happy life. Have a pleasant and loving speech, don't take anything personally, don't take anything for granted and always do your best.
Have fun with this must-read reading list of bestsellers! Let us know in the comments which of these esoteric books had the greatest effect on you.
To your success!