Best Fitness & Strength Training Books [Top 10] [2023 Update]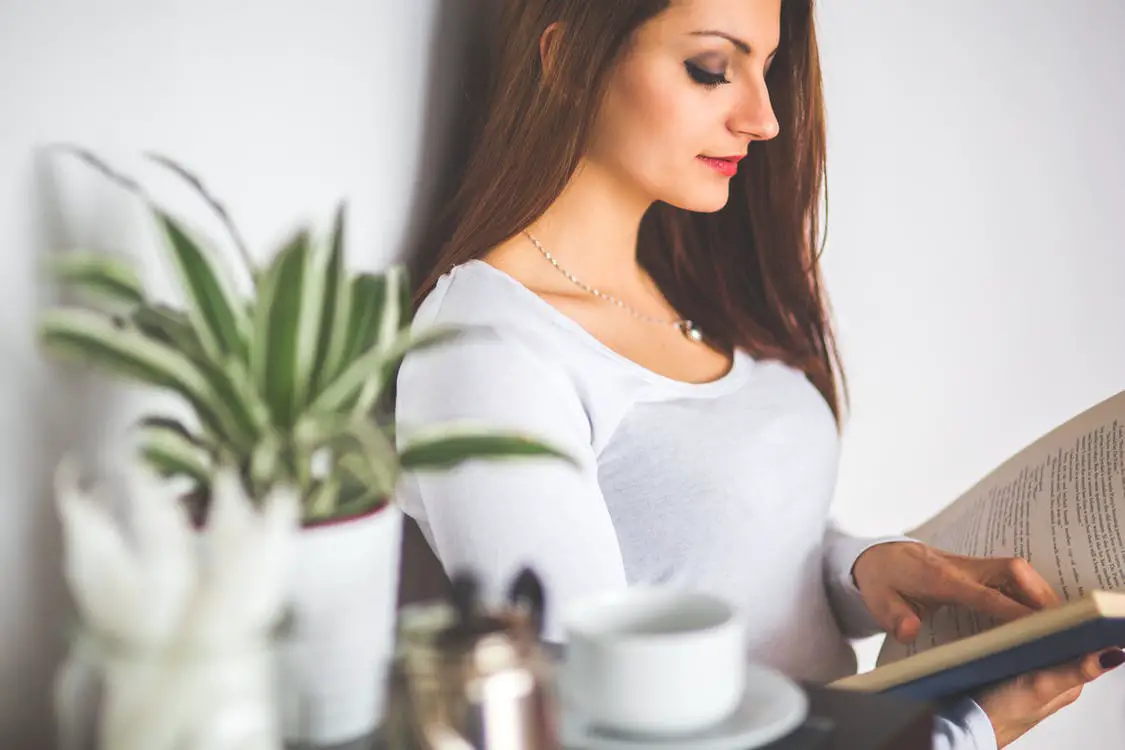 What is the best fitness book about strength training, sports and nutrition, fitness exercises and bodybuilding? Here you will find the top 10 list with the ideal mix of fitness books for men and women. Read along…
The top 10 best books about fitness
Criteria for compiling these recommended books
Our editors have carefully read as many as possible books about this subject. Then, they used the following criteria for choosing the best picks:
⠀
The literary quality of the books.
The amount of books sold worldwide.
The professional reviews in newspapers.
The expertise and experience from the author.
The quality of the examples, knowledge and practicality
The actuality and whether the information is useful or too old.
Our editor's opinions: they have read and judged the books extensively.
Full disclosure: as Amazon Associates we earn from qualifying purchases.
1.Breath: The New Science of a Lost Art
As you grow older, you seem to have forgotten how to breathe naturally. Deep down inside you know how to do it, but sometimes life gets in the way, and this has affected your breathing techniques. According to us this book by James Nestor is exactly what you need to get back into the habit of breathing well again.
2.Strength Training Over 40: A 6-Week Program to Build Muscle and Agility
Although the title suggests this book is only for people of a certain age, you can easily apply the strength training program no matter how old you are. We think that Alana Collins has managed to describe exercises and stretches in such a way, that anyone will benefit from doing them.
3.ACSM's Complete Guide to Fitness & Health 
The entire contents of this book by Barbara Bushman and the ACSM teach you at any phase in your life how to eat and what exercises to do. We chose this source for our top 10, because it is research-based and beneficial to you in more ways than you can imagine. The instructions are easy to follow.
4.Chasing Perfection: A Journey to Healing, Fitness, and Self-Love
Chasing Perfection by Rachel Brooks is not just about the body, but also very much about the mind. In our opinion her personal story will be an inspiration to anyone who reads it. You will work on both your inside and outside, and while doing so learn to accept what can't or shouldn't be changed.
5.New Anatomy for Strength & Fitness Training: An Illustrated Guide to Your Muscles in Action Including Exercises Used in CrossFit (R), P90X (R), and Other Popular Fitness Programs (IMM Lifestyle Books) 
Whether you are just starting to show interest in your body and how it functions, or you have been taking good care of yourself for decades now, this book by Mark Vella gives you knowledge and understanding of what each exercise does for your body and muscles, and how it will affect them. If you are at the very beginning of your exercise journey, this would definitely be our pick.
6.The Bodybuilding Meal Prep Cookbook: Macro-Friendly Meals to Prepare, Grab, and Go
If you are a bodybuilder, you know how important proper nutrition is to keep your body healthy and sculpted. The Bodybuilding Meal Prep Cookbook by Michelle Vodrazka does exactly that. We think every person building his or her body with a clear purpose should read this book, because recipes featuring macronutrient details are quick and easy to prepare, and even shopping lists are part of the meal plan.
7.Sports Nutrition For Young Adults: A Game-Winning Guide to Maximize Performance
If you are pursuing a career in sports – or just enjoying a healthy and active life – your diet is as important as the sports and activities you do. This book by Jackie Slomin is the best choice for young adults ages 16 and up, who want to invest in their athletic future. It teaches you how to improve your performance with proper nutrition.
8.Rebuilding Milo: The Lifter's Guide to Fixing Common Injuries and Building a Strong Foundation for Enhancing Performance
The experience of Dr. Horschig (he once was a weightlifter himself) comes in handy when trying to prevent or recover from injuries. He knows what pain is, and – what regular doctors usually advise – that you don't want to stop lifting weights. If you are struggling with injuries, this book would absolutely be our pick, because simple tests show what the real problem is, and how you can tackle it.
9.Thinner Leaner Stronger: The Simple Science of Building the Ultimate Female Body
If you are a woman and not interested in unhealthy ways to get a better body, then Thinner Leaner Stronger by Michael Matthews is just your book. It describes the myths and replaces it with functional exercises and healthy meal plans. We think you can reach your goal without spending money on things that don't work, just by learning the body's basics and following instructions.
10.The Little Black Book of Workout Motivation 
You are never 100% of the time energized and dedicated to follow your workout schedule, so how do you stick to it? Stop thinking and use the tactics mentioned in the Little Black Book of Workout Motivation by Michael Matthews to stop that voice in your mind that says you don't feel like it today. We chose this book because everybody needs some motivations every now and then.
What kind of fitness books can you find in this list?
Exercise, nutrition, strength training, and bodybuilding are all covered in this top 10 list. In this way you have the broadest possible understanding of what is possible in this area. In this list of the best fitness books you will find recommendations for women and men.
Bonus recommendations besides the top 10 best fitness books
The New Encyclopedia of Modern Bodybuilding
The New Encyclopedia of Modern Bodybuilding contains all the right information for building a strong and muscular body. The author who really knows what he's talking about is Arnold Schwarzenegger. He is a bodybuilder who has tackled everything in a healthy and sustainable way and invented fitness exercises himself. Why is he the designated fitness teacher? He liked training, hard work, variety, proven principles, good cardio exercises, learning from your mistakes and persistence.
What can you find in this encyclopedia? This is an extensive book of more than 800 pages. Every aspect of fitness is covered: diet, nutrition, injury prevention and treatment, training methods, the history of strength training and bodybuilding, an analysis of all the muscles in the body, tips on strengthening each muscle, tips for defining each muscle, training plans, equipment and much more.
The 4 Hour Body
At the bottom we find The 4 Hour Body '. This book is so good because its author, Tim Ferris, is one of the most effective people on the planet at learning new skills and achieving results. And if he can do it, then you can too, because we're all human. Then you will find Bigger Leaner Stronger : very popular in America and contains a good explanation for a fit body.
Happy reading and fitnessing!
Use the list above and choose a number of strength training books and fitness books that appeal to you. Then start the experiment by applying them and judge the result afterwards!