Best Books About Stress [Top 10] [Update 2021]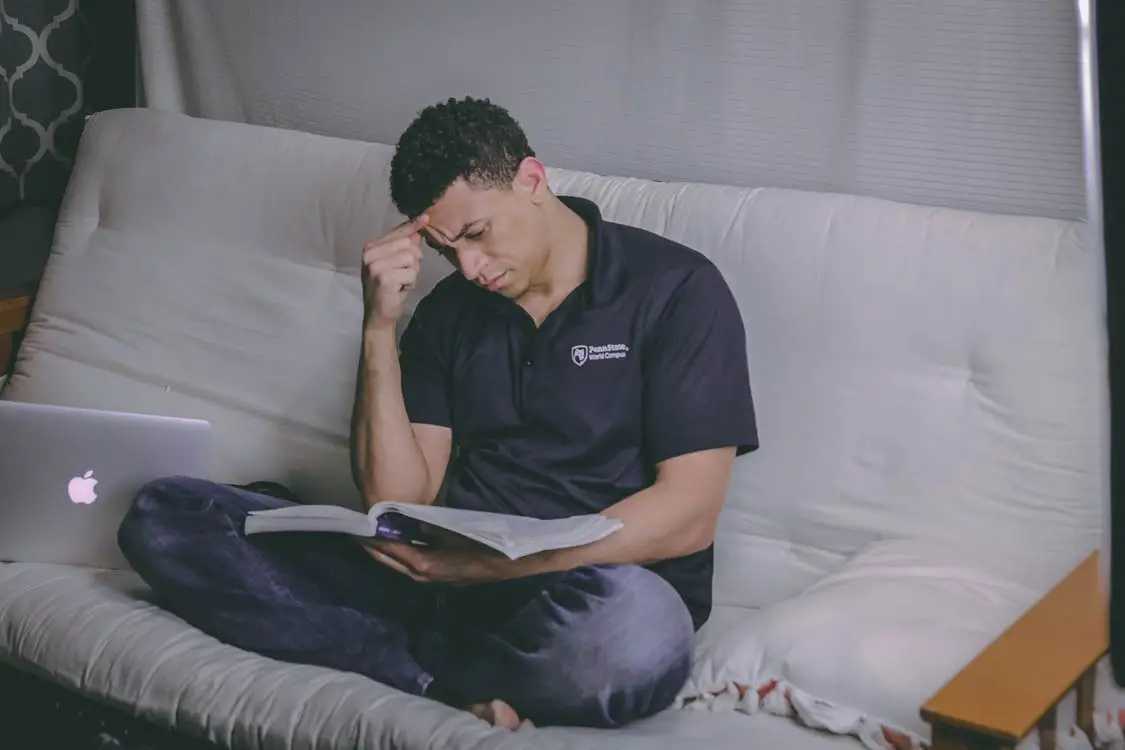 What are the best books on stress? It can mean a lot for you to get started with this topic yourself to prevent burnout or to reduce stress. That's why you will find the top 10 best self-help books about stress here.
The top 10 best books about stress
Criteria for compiling these recommended books
Our editors have carefully read as many as possible books about this subject. Then, they used the following criteria for choosing the best picks:
⠀
The literary quality of the books.
The amount of books sold worldwide.
The professional reviews in newspapers.
The expertise and experience from the author.
The quality of the examples, knowledge and practicality
The actuality and whether the information is useful or too old.
Our editor's opinions: they have read and judged the books extensively.
Full disclosure: as Amazon Associates we earn from qualifying purchases.
1.Why Zebras Don't Get Ulcers, Third Edition
This book will assist you with learning more about how pressure influences you intellectually, actually, socially, and inwardly. The critically acclaimed book is THE extensive guide to stress and anxiety and how it can affect your day-to-day life, as well as how to move past it.
2.Practicing Mindfulness: 75 Essential Meditations to Reduce Stress, Improve Mental Health, and Find Peace in the Everyday
Our pick for anyone interested in meditation to combat stress or anyone who has not yet tried meditation as a solution. With 75 essential meditations, you are bound to find a few that really work for you and bring you a greater sense of peace with reduced stress.
3.Burnout: The Secret to Unlocking the Stress Cycle
This book is unique and significant. The stress cycle is a little known topic for most people, but can really govern how we live our lives. In order to become stress-free, you must first understand the origins of stress and this book provides just that.
4.How to Stop Worrying and Start Living: Time-Tested Methods for Conquering Worry
On the off chance that you need assistance focusing on what's significant and what's not in your life, this book will open your eyes and make you laugh at some of the things you were once so stressed over. The perfect guide to turn stress into smiles.
5.Don't Sweat the Small Stuff . . . and It's All Small Stuff: Simple Ways to Keep the Little Things from Taking Over Your Life (Don't Sweat the Small Stuff Series)
This book focuses on the little things in life and how they can have a big effect on your stress/mood. Essentially, the message is not to worry about the little things, but to enjoy the positivity around you every day. Once you stop sweating the small stuff, the stress vanishes.
6.You're Not Listening: What You're Missing and Why It Matters
In our opinion, this book is perfect for anyone who wants a no nonsense guide about where they are going wrong. The author points out exactly what you are missing, why it is so important and what you can gain from actually listening. Such a valuable resource.
7.A Year of Positive Thinking: Daily Inspiration, Wisdom, and Courage
This is one of our favourite books on stress for one key reason. Not only does it give you all the information that you need, but it also guides you day-by-day across an entire year, like an interactive experience. Such a great source of education and growth.
8.Mindfulness Workbook for Stress Relief: Reduce Stress through Meditation, Non-Judgment, Mind-Body Awareness, and Self-Inquiry
This is an awesome asset to acquire new abilities or to develop a current practice for expanding careful mindfulness and decreasing pressure. Not only does it teach you about reducing stress, but it gets you to apply the learnings through activities and meditation.
9.The Stress-Proof Brain (Master Your Emotional Response to Stress Using Mindfulness and Neuroplasticity)
This is an awesome book for those who want to gain a greater understanding of how the human brain works and how it handles stress. It's amazing how much progress you can make once you truly understand your body's response to stress.
10.I Am Stronger Than Anxiety: Children's Book about Overcoming Worries, Stress and Fear (World of Kids Emotions)
Our pick for children suffering from stress and anxiety, as well as their parents. It's a flawless book about controlling feelings for kids, centering around uneasiness. The book disects a tricky topic and puts it into terms that children understand and can apply.
What kind of books can you find in this list of tips for reducing stress?
In this list you will find a mix of international books to get a complete picture of this subject (stress & burnout). You will also find books with different perspectives, such as the HR perspective, books with the psychological perspective, books with the mindfulness perspective and classic American books such as 'How to stop worrying and start living.'
Extra weekly exercises against stress
Do you want to learn how to deal with worries and stress? Then find an exercise book about stress as extra aid, which is a good addition to the books about stress and burnout.
On your luck!