Mastermind Group: Start & Setup [Steps & Tips]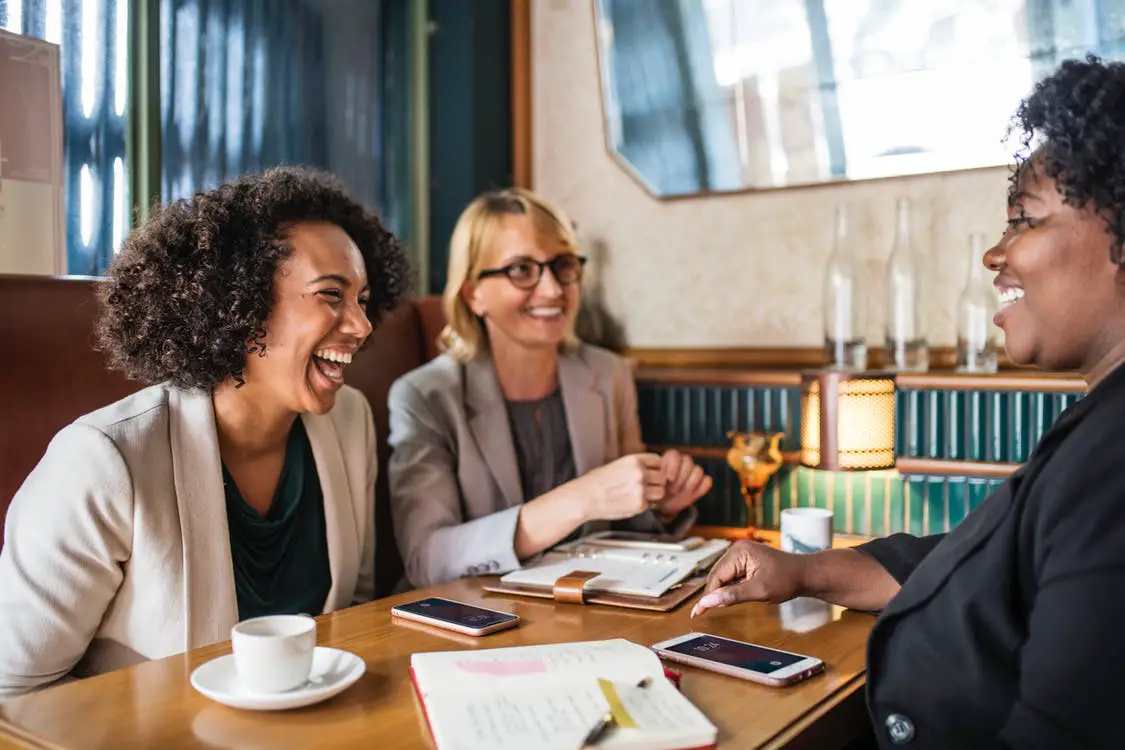 What is a 'Mastermind group' and how do you start one? You hear the term more and more in business circles. In this article you will find tools, 13 extra tips and a precise format to set up one yourself. Read along…
What is a Mastermind group in short?
A Mastermind group is a form-free group without any underlying organization, as is the case with 'Toastmasters' or 'Rotary'. It is a 'dictionary word' and not a 'brand'. Everyone can set up their own Mastermind group, where you and your Mastermind colleagues come up with and organize everything yourself.
You can start a Mastermind group with a number of people – for example, a group of three or more participants – that brings you together every so often during a meeting to support each other and evaluate each other's  goals .
These goals can be anything. For example, creating your dream life or growing your business rapidly. It's about everyone's individual goals. The members are therefore not business partners of each other, but each has their own company or project.
The meaning of a Mastermind group in one sentence? Coordinated effort of two or more people to work harmoniously towards a particular goal.
The great thing about Mastermind is that the participants set the bar high by creating and executing challenging objectives, brainstorming and supporting each other with total honesty and respect. A Mastermind group is therefore all about growth, both business and personal.
Show me your friends and I'll show you your future.
– Dan Pena
Other benefits and features of a Mastermind group are
Setting and sharing

SMART goals

 and associated milestones that you would like to achieve.

Evaluating and

adjusting

your goals.

Coaching

each other

to achieve those goals.

Sharing your

success stories

.

Expressing your heart about your

obstacles

, listening to you with full attention.

Safety

and

openness

to be able to share everything: expressing what is going on.

Expressing your heart about your obstacles, listening to you with full attention.

Giving

feedback

/ constructive criticism to each other.

Offering

knowledge, advice and perspective

.

You have a brainstorming think tank behind you.

The

sharing

of resources such as books, websites, contacts, vendors, leads, best practices, etc.

The feeling that you

are

doing

it

together

: all members grow simultaneously towards their individual goals.

One week is not going well for one member, the other week is full of setbacks for another member, the next week has had fantastic results for three members … and you all go through this together!

Personal and / or business growth in an atmosphere of

trust

.

Hold

each other

accountable

for achieving the formulated goals.

This gives energy to convert your desire into tangible values ​​and results.

The

frequency

of the Mastermind meetings can be once a week, once every two weeks or once a month.

Some prestigious mastermind groups meet less often, for example once a year.

However, the book 'Think and grow rich' speaks of a frequency of twice a week or even more.
The first meeting: set your long-term goals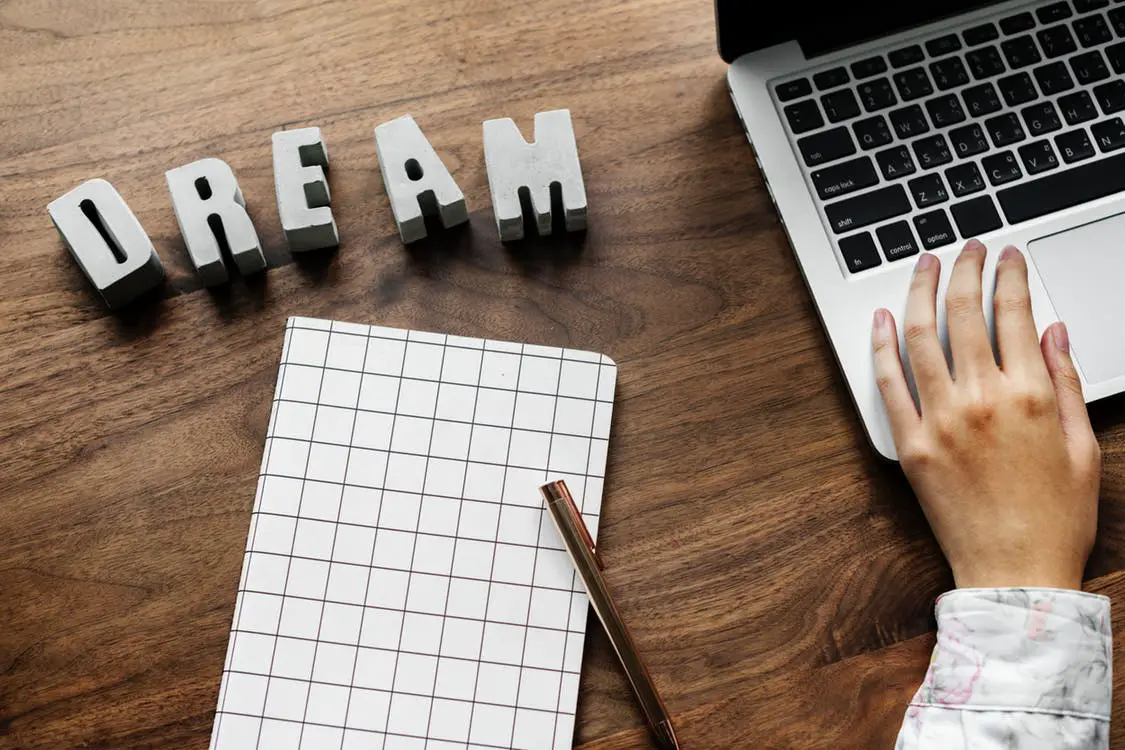 The first meeting is for sharing your big dreams with each other. In the days and weeks prior to this first meeting, brood on your big goal. Ask yourself the questions below before the first meeting, and then share your dream in the first meeting …
What are your big 

dreams

?

Use the principle:

"Aim for the stars, land on the moon."

What are your stars?

So that you land on the moon?

In other words, what would you most want if everything were possible?

Where do you want to be in 2/5 years?

You can achieve an incredible amount in two to five years.

Especially if you are working on it full time.

Instead of your ego,

use the questions that will make you

answer from your heart

, "If I wasn't afraid, I would …" For more questions like this,

see the article on your intuition.

Feel free to use the

wonder question: what if anything were possible, what would I want?

Use the

outcome model

and the

SMART model. 

What is your ideal life?

Take a future moment in time and travel to it in your mind's eye.

What does your life look like at that point in time?

Picture it for you.

Share what you see. 

Visualize

what

your dream life (ideal weekday)

looks like in, for example, 3 years.

If necessary, use

the questions by the law of attraction.

Include your

values

: why is this so important to you?

Put the goal (your mission)

in the perspective of the logical levels.

Also

link concrete milestones

to your goal 

(important)!

 When did you earn your first pizza (5 euros)?

When did you sell your first product?

When did you sell your hundredth product?

When did you earn your first ton?
End of first meeting: let go of the long-term goal and determine your first weekly tasks
After setting it, let go of the long-term goal. Return to it at most a few times a year and then adjust it. Then you will always be amazed how close you have come!
For now it is time for everyone to communicate his / her concrete weekly tasks to each other. These weekly tasks will be evaluated in the next meeting. In the following sections you will find the format for a regular Mastermind meeting.
Complete Mastermind agenda: the parts of a regular Mastermind meeting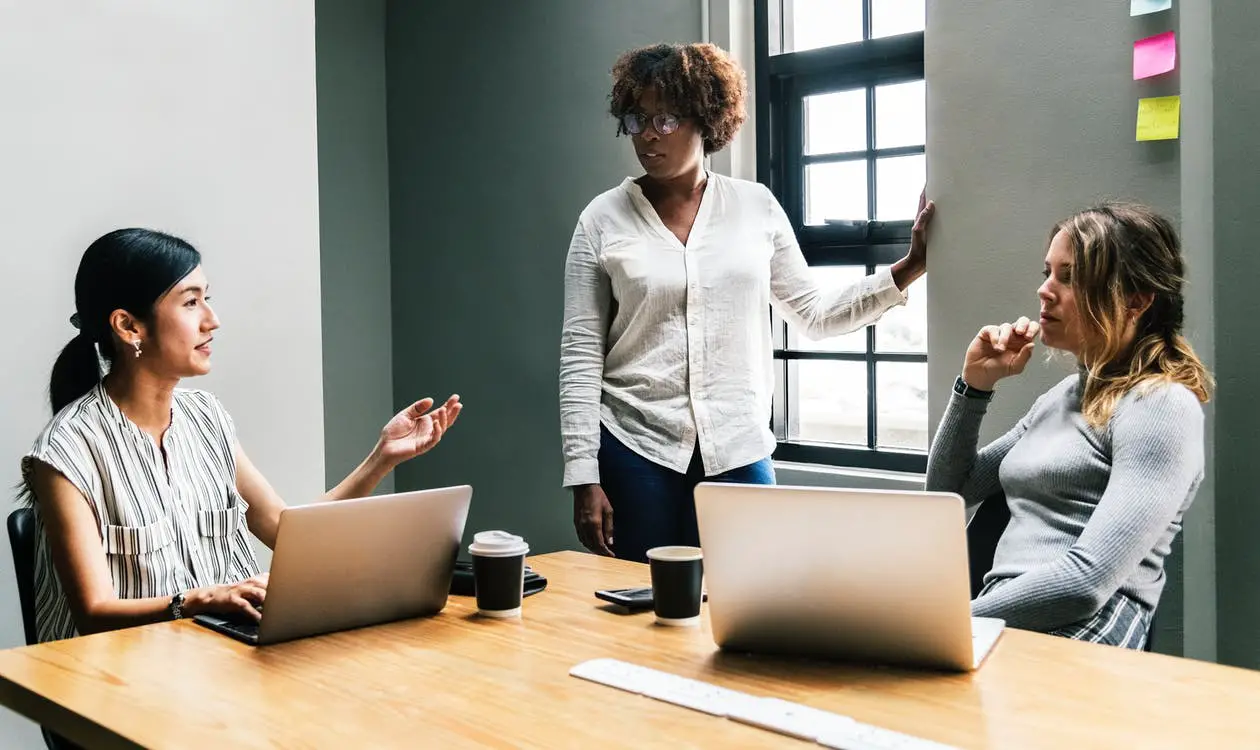 Use this format directly as a starting point for your agenda and minutes. You will also always find a time indication in case there are four people in the Mastermind.
Part 1: Opening
Opening.

1 minute.

Attendees.

10 seconds.

Review of previous meeting.

Includes: summary of the minutes of the previous meeting.

Does everyone approve the minutes of the previous meeting?

And: has everyone completed the joint weekly tasks?

These tasks are separate from the individual weekly tasks.

For example, it could be: everyone briefly tests Piet's product.

2 minutes.

Notices.

1 minute.

Summarize agenda.

Also ask: are there any additions?

Will it be approved?

What is the status of the 'fine deposit'?

These are (financial) consequences for not meeting appointments or being late).

3 minutes.

Brief summary of everyone's individual weekly goals.

Per person: what would you finish?

Is this finished, partially finished or not finished?

Do this without explanation.

3 minutes.

What is your

intention

for this meeting?

30 seconds per person.

2 minutes in total.
Part 2: Evaluating and asking for help (the 'sub-rounds')
You have a short and a long-term running goal. This can also be divided into multiple short and long term goals. Just what you like. Such a short-term goal is sometimes referred to as a weekly or monthly task.
First you present your previous weekly task and / or current weekly task to the group. You tell whether the goal has been achieved and you also go into it substantively. 11 minutes per person. After the second person, a break of 5 minutes can be inserted.
Did you stick to your own input / agreements?

What went well?

What were the problems you faced?

What can you do more or better from now on to achieve your goal?

What more would you like to say about what happened in the past week?

You may also want to use

these other examples of reflection questions

 or

these examples of diary questions.

Ask the group for help with your next goal or ask another question that bother you and that you can use input with.
Is the weekly task not done? When motivation is too low, we look again at the 'why' and at the pain or pleasure associated with it.
(Optional) Part 3: Knowledge session or sawing session
You can now use 20 minutes  to go into depth. If you do not choose this, you can delete this part and add the 20 minutes to the previous part. Everyone then gets 5 minutes extra in the previous part (the sub-rounds).
You can use these 20 minutes as a knowledge session or sawing session.
Knowledge session / presentation

: during the preceding meeting, a topic is established that all members want to know more about.

Subsequently, the Mastermind member with the most knowledge and experience on this topic can prepare a presentation on this topic.

It can also be decided that all four members do not prepare so that it becomes a joint presentation.

Cutting-through session / magnifying glass session:

one of the members is given the opportunity to be cut through.

Who that is will be decided during the preceding Mastermind meeting.

It is important that this member has sent his request for help to the group four days in advance and that the other members formulate an answer for this before the meeting and send it to the 'saw-through person'.

In this way, maximum use can be made of the time during the Mastermind meeting.
Part 4: Come up with and share new goals
Have joint tasks come to light during the meeting?

To note!

2 minutes.

Anyone can individually create new short-term goals (aka weekly tasks), and possibly long-term goals.

You should have thought about this in the days before the Mastermind meeting and can now start thinking about an adjustment.

1 minute.

Each member then tells the group their new goal for the next meeting.

You can write it down and put your signature under it.

The weekly tasks will be evaluated again in the sub-round at the next meeting.

3 minutes.
Section 5: Conclusion
Reflection of the meeting.

5 minutes.

Short summary with most important decisions and logistical changes.

This is also recorded so that it can be read at the beginning of the next meeting.

3 minutes.

How will part 5 be completed next week?

Will there be a knowledge session or cutting session?

About what and who?

Or do we not do that part at all and let the partial rounds be longer?

2 minutes.

What is the location and what are the roles (chairman, note taker, assistant note taker) for the next meeting?

1 minute.

Closure.

Thanks!
Tips & tools for your Mastermind group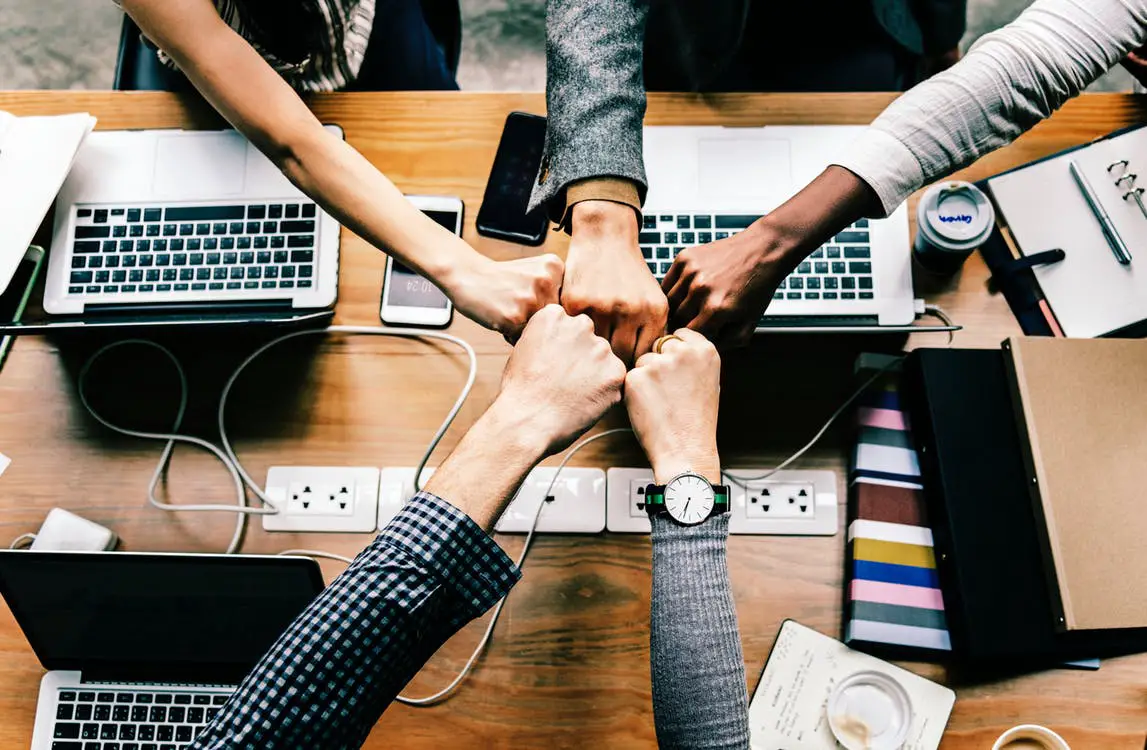 Tip 1 – Work with hand gestures
Work with hand gestures! This is a great way to communicate with each other without interrupting anyone's story! For example, agree on the following gestures …
Someone raises their hand: "I agree / I recognize this."

Someone raises his finger: "I have a question (in a minute)."

Someone points their index finger down: "Come to the point / don't stray."

Doubting hand: 'Are you sure?

I don't feel it yet? '
Tip 2 – Have everyone submit a weekly report the night before
Make a weekly report and make sure that everyone has read each other's weekly report.
The weekly report may contain the following:
Date

Long-term goals and milestones envisaged

Milestones

What were your weekly goals this week?

What are your steps taken?

What do you need from the group?

Make sure you always have a question.

Can't think of a question?

Then write down the steps you want to take and ask for feedback.

What is your intention for the meeting?

What are your new weekly tasks?
Tip 3 – Be tight on the time of each part
Set a timer with an alarm so that no part will go over time. If someone has ten minutes for his / her part, those ten minutes are also kept exactly. Usually the chairman does this, but he can also appoint someone else for this.
In principle, meetings and consultations are still an 'overhead activity', unless you consider it as an opportunity to practice setting goals and working on your coaching skills by inspiring the other people in the mastermind group with sharp questions and insights. Because a mastermind group has a strong 'overhead' character, it is important to use your time management skills so that it becomes a short but resourceful session that lasts just over an hour.
Tip 4 – In the meantime, indicate how long someone has left
Does anyone have 14 minutes for their story? Call how much time he has left at 10, 5, 2 and or 1 minutes and at 30 and / or 10 seconds.
Tip 5 – 'Feel how the game is going'
If you keep track of the time, sometimes be a bit 'the referee who lets play' when you judge that it is best, for example if you are ahead of schedule.
Tip 6 – Four members is ideal!
Four people is an ideal amount for a mastermind group. For example, meetings last just a little longer than an hour.
Tip 7 – Is there a place available in your mastermind?
Place all kinds of invitations on walls and bulletin boards. Who knows, you might meet inspiring people who can participate in your mastermind group.
Tip 8 – Have a special end-of-year edition including 'Christmas tree moment'
At the end of each year, have a "Christmas tree moment" to look back on the past year and adjust your long-term goals. You will always be amazed at how much you have achieved in a year. In my mastermind group, we turned it into a pot luck edition.
For this, take the reflection questions again.
Tip 9 – Zero tolerance
Have a zero tolerance policy for running late and failing to keep appointments. For example:
Always present, physically or digitally.

100% present. 

Always technically prepared: internet connection, microphone tested, battery etc.

All meetings continue.

You are always on time (tip: make sure you are there 15 minutes in advance).

Dismissal rules: after how many violations / times are you late?
Tip 10 – All meetings must continue!
Always keep meetings going. Do you have a weekly mastermind? It always continues. Is it Christmas on that day? Then the meeting will be moved.
Tip 11 – Let the member whose turn it is… finish
Pay full attention to the person sharing. Use your listening skills and be completely silent so that the person taking the turn can fully express themselves.
Tip 12 – Before the meetings, contemplate on your requests for help and new goals
In the days and weeks leading up to this first meeting, brood on the questions you want to ask and the new weekly tasks you would like to do. So make your planning in advance. This can be fine-tuned during the meeting, but it is a shame if you only start thinking about this for the first time during the meeting.
Tip 13 – Have a common goal as a whole with your Mastermind (schedule a separate meeting for this)
Before the Mastermind starts, it is important to be on the same page. In this session clarify the goal, everyone's intention and the rules.
Write down the purpose of your Mastermind with the whole group. Do this before the first meeting takes place. Discuss, among other things:
Why do you want to be part of this group?

What will you bring?

What are you coming to get?
Then formulate a goal for the Mastermind and state the goal in the welcome speech during each meeting.
Informal variation of a Mastermind
You can also just informally take an accountability buddy and call each other every week, for example. This can be done with the following elements:
Accountability.

Do what you say.

Hold each other accountable for achieving the formulated goals and encourage each other to take action.

Speak out competencies that you want to develop on, so that your buddy can pay extra attention, such as discipline.

Being strict, critical and motivating towards each other.

Dare to ask critical, deep questions that force each other to be honest with yourself.

See through each other's bullshit too.

For example if someone has no focus.

Evaluate the previous week and look ahead to the week ahead.

Prepare before you call each other: think about the past and next week.

This can also be written down and already sent to each other.
I hold you accountable for what you will do this week. Then next week we will have an honest conversation.
Good luck with your Mastermind group!
What does your Mastermind group look like and what results have you achieved? Let me know in the comments.